As of right now, I've added hand dyed wool felt to Muse of the Morning's product line! I've been working on this for a while and now I'm really excited to offer felt for sale.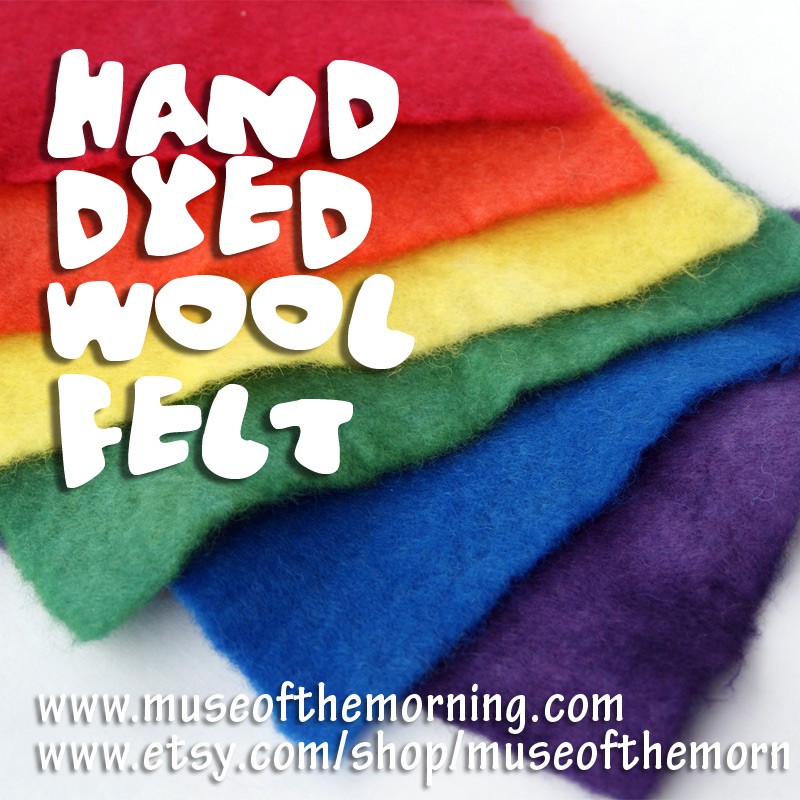 Wool felt is amazing to work with and so much better quality than the alternatives. I've always enjoyed dyeing, and I love creating with felt, so now I am bringing the two together.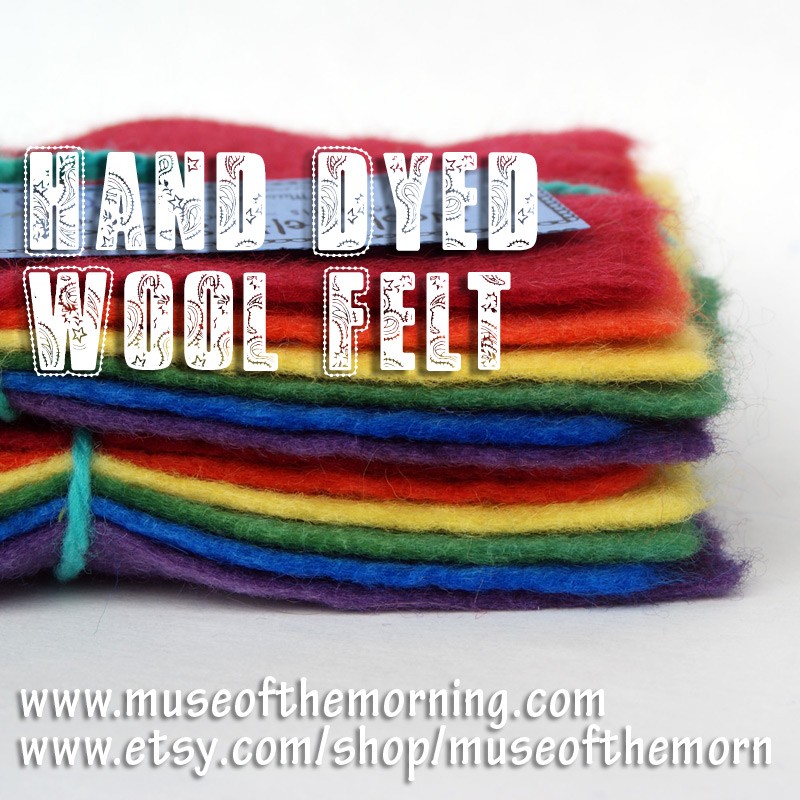 You'll find the felt here in my etsy shoppe. I plan on having a lot more colors in the near future, and I will be developing kits for stuffies and fun things to create with felt very soon!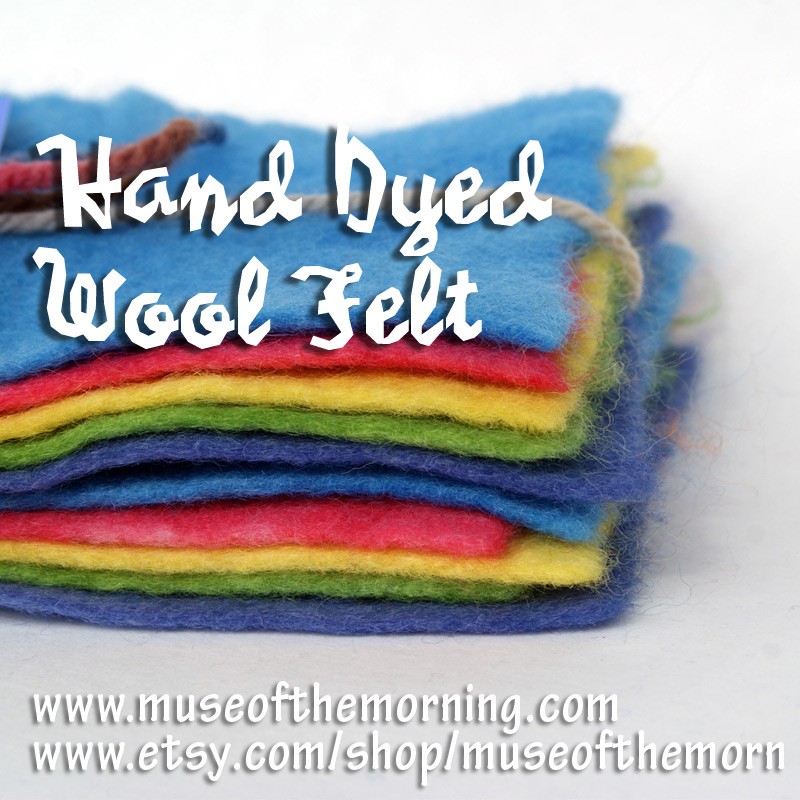 What are some things you love to create from wool felt? What kind of kits would you love to see?