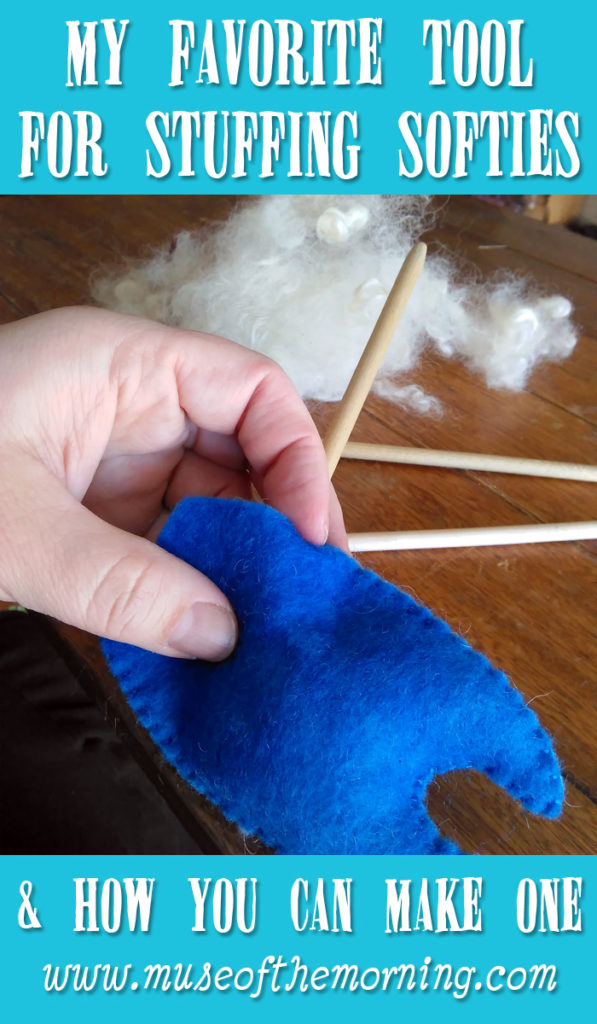 I love having something pokey to push stuffing into the far reaches of the stuffed toy that I am working on. This works with little felt stuffed animals, toys, and stuffed things made of cotton or other fabrics as well!
I've seen recommendations to use a chopstick or un-sharpened pencil to push stuffing, or for poking out corners when you're turning fabric right side out. That's ok, but they're not really ideal for either purpose.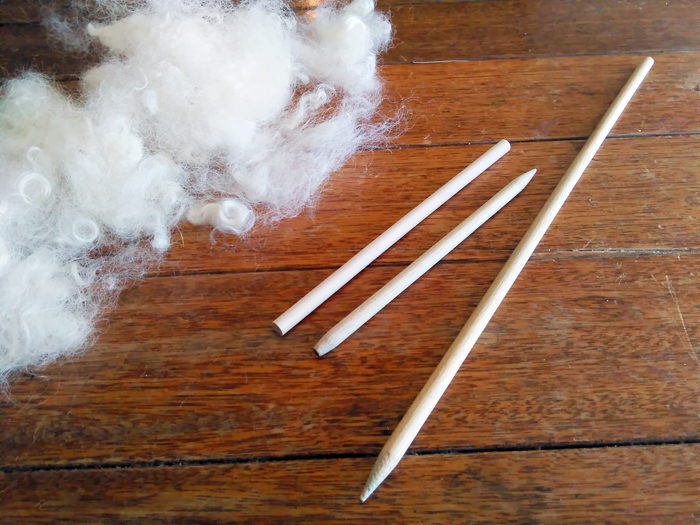 So I created a tool that really works. It's really easy. All you need is a 1/4 inch dowel.
I have a couple that are 6 inches long and one that is 12 inches long. The 6 inch ones are portable, so they hang out in my supplies basket and go everywhere with me.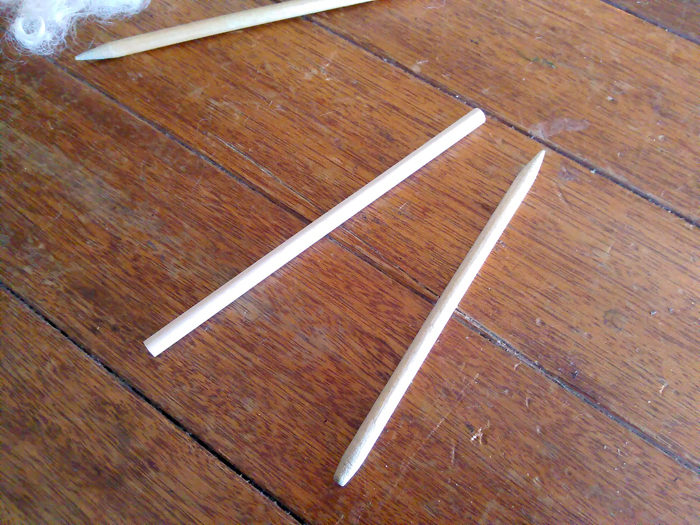 Here's how to make one- really really easily.
First, you need a dowel.
I used these 1/4 inch dowels that are 6 inches long.
Or here are some that are 12 inches long.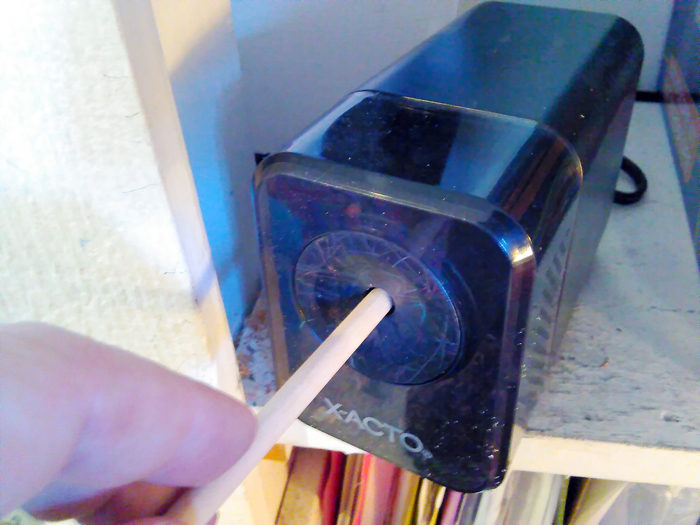 And you sharpen the dowel.
That's almost it!
The "almost" part is that there are a couple tips- don't sharpen it *too* sharp- you actually want a blunt tip – but it can be fixed in the next step.
The other tip is that while you probably want a blunt pointed tip on one end, on the other end, you might want it to be a little bit tapered. Try it out and see if you like it.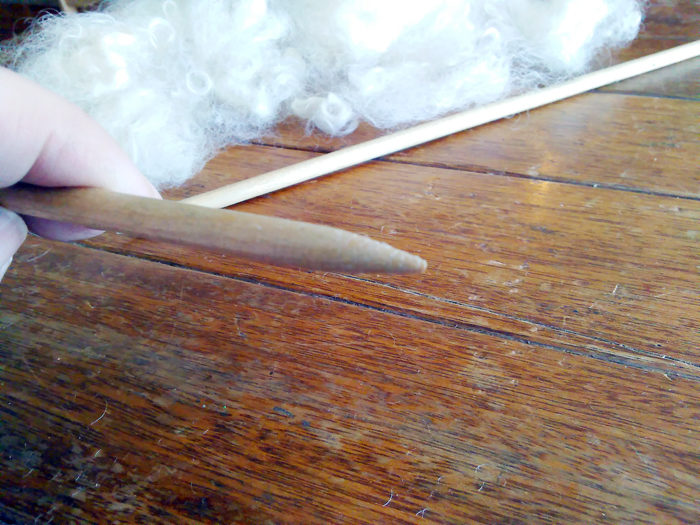 After you sharpen the dowel, rub it with some fine grit sandpaper to make it all smooth and lovely. You don't want it catching on bits of stuffing or fabric!
If you over sharpened the dowel and it's too pointy, use the sandpaper to make it duller.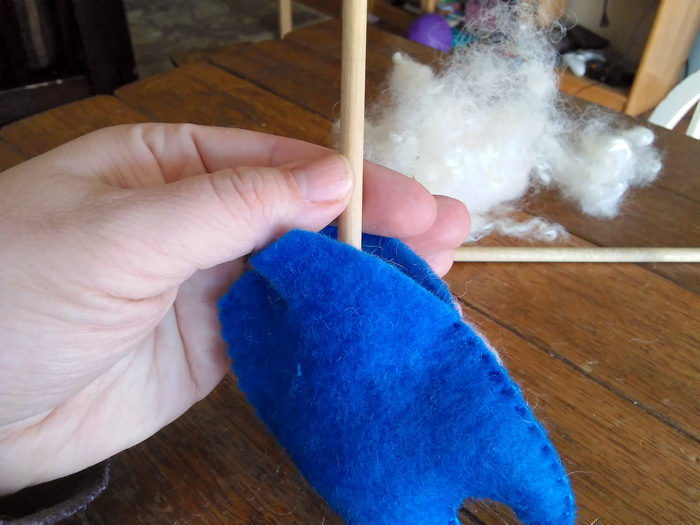 Try it out for stuffing!! I mostly use the pointy end, but the less pointy end is useful too!!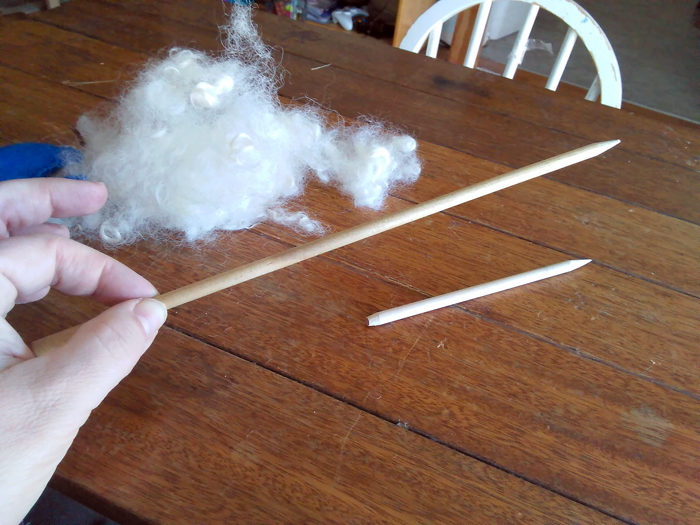 Here's the 12 inch dowel. I use this one for poking the edges out on doll legs and doll parts.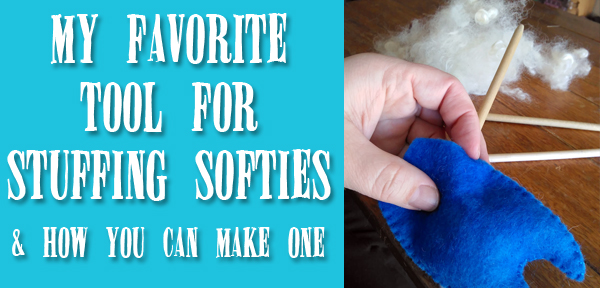 So, what's the first thing you're going to stuff using your new tool?
This post was published on Muse of the Morning.com