I know this is a bit out of my norm (if it can be said that I even have a norm! lol I go back and forth between posting a lot and nothing pretty regularly)- usually I post tutorials on Tuesdays and products on Thursdays, but I felt like this one was too important. So I'm posting this on Tuesday and there won't be a Thursday post this week. I know some of you were looking forward to the Sprout Snugz Doll pattern that was supposed to be released on Thursday, so I apologize for that. It's been moved to next Thursday. I promise it's coming! Read on for more about the RESIST embroidery design!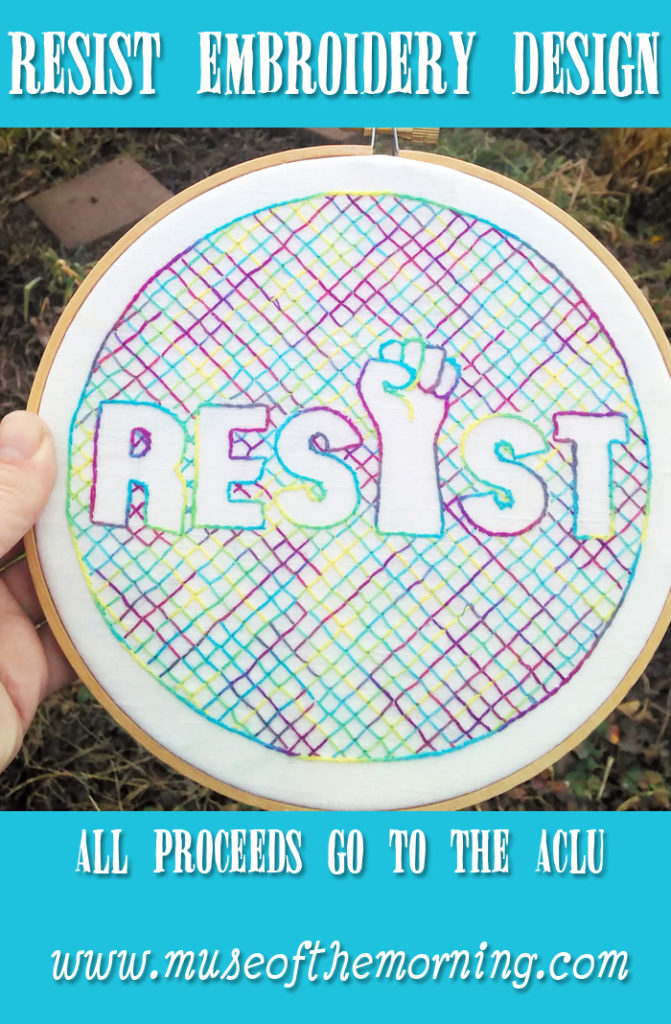 I know a lot of people out there are feeling pretty helpless with the current political situation in the United States- and the whole world! I know that I vacillate between feeling like we can beat this thing and asking myself "what is the point?".
Here's my artistic contribution to the cause. Every single penny that is earned from sales of this pattern will be donated to the ACLU. It's like you're donating, but you get a pattern too!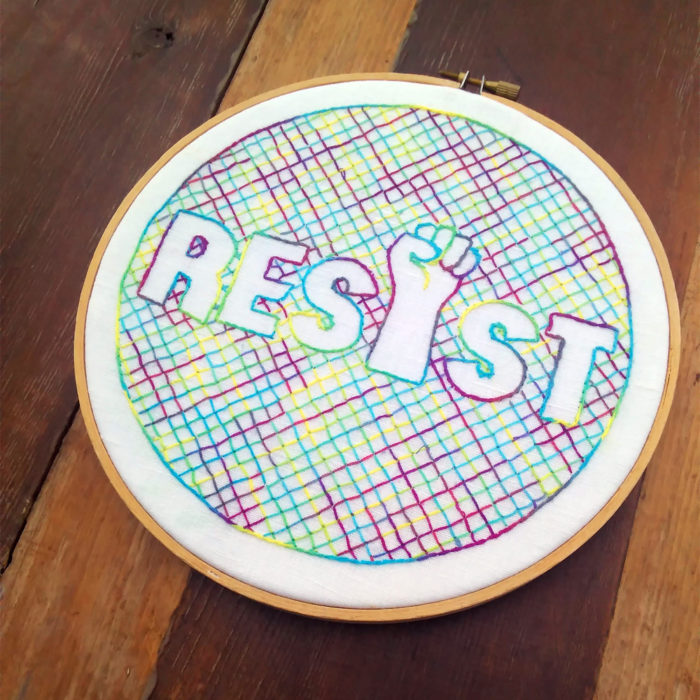 I stitched RESIST up in a kind of rainbow-ish variegated embroidery floss that I dyed. It would look great in other variegated colors.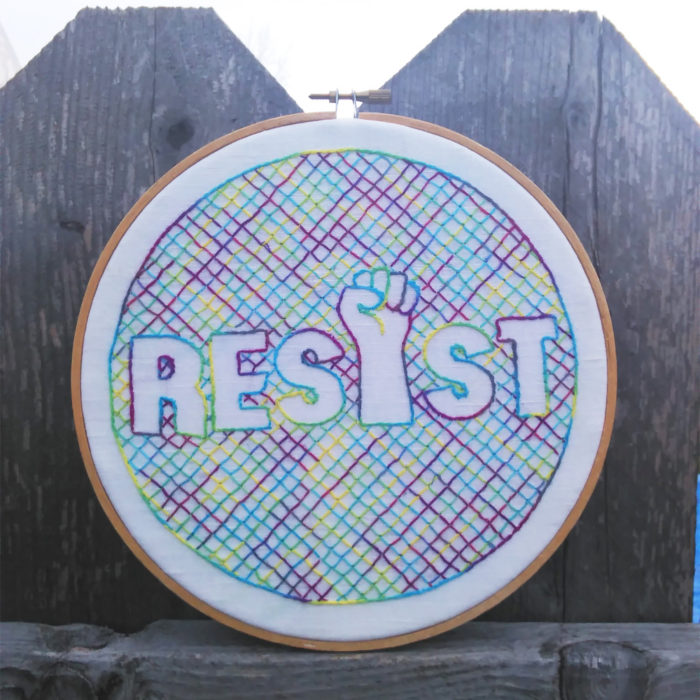 Or I think it would look really cool with red going one direction on the cross-hatching and blue going the other direction. Maybe black or charcoal grey for the letters? Yeah.
Or, if you're from the Pacific Northwest, like I am, how about blue and green for the Cascadia colors? That would look awesome.
Any way you stitch it up, it's going to look great and make a great statement about what you believe in.
And bonus, you donated to the ACLU to defend the civil liberties of Americans!!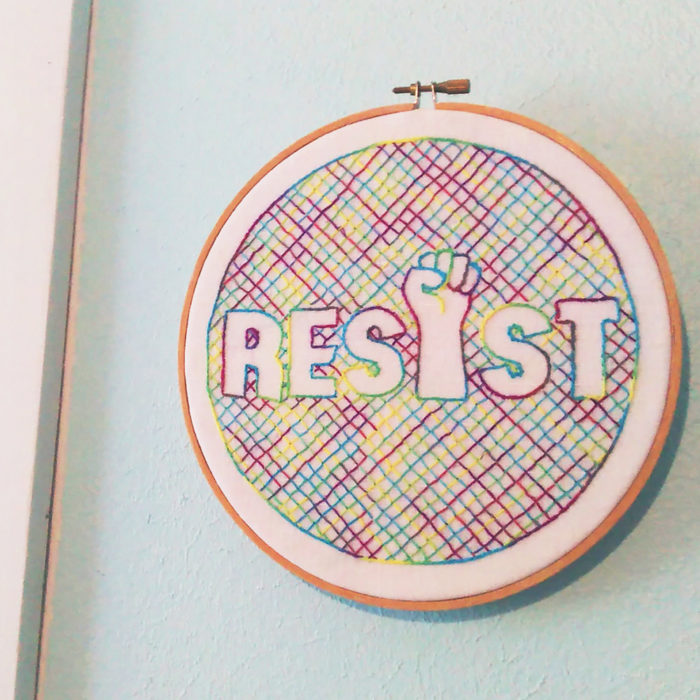 I hope you'll enjoy!!
Find the pattern here in the shop!!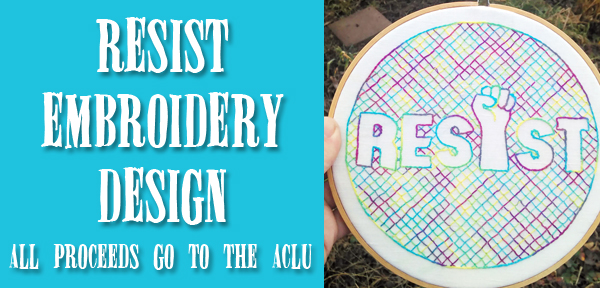 This post was published on Muse of the Morning.com
P.S. Some of you might be looking for the Snugz Doll pattern that I talked about on Instagram last week. I apologize- that pattern has been delayed a week because this project needed to take precedence. It will be available on Feburary 9.