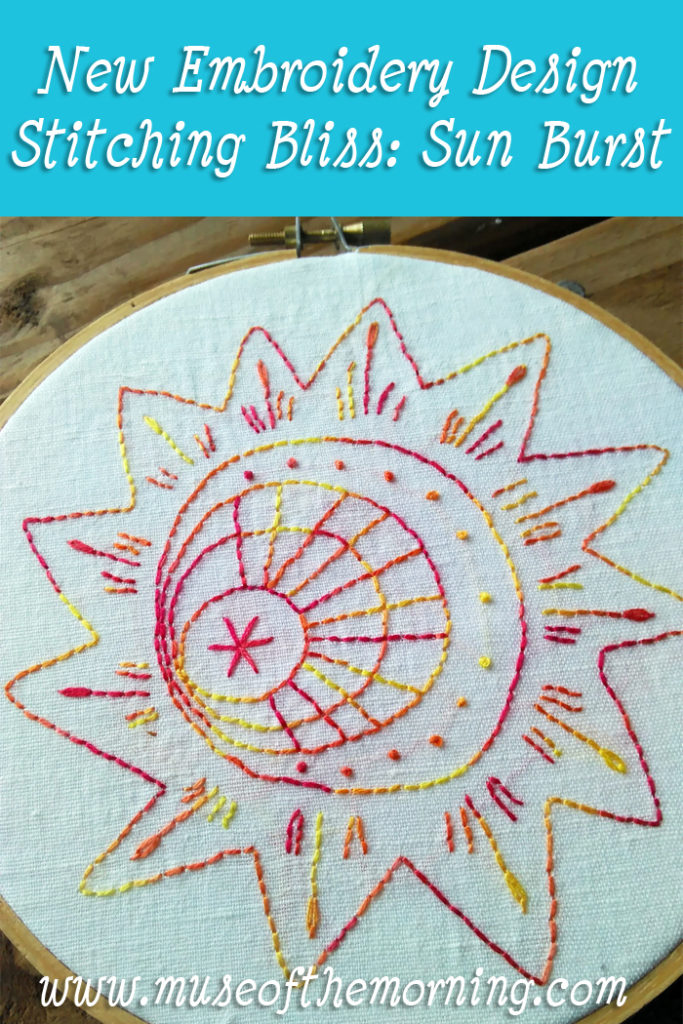 I think this year is going to have a lot of Stitching Bliss going on – for me at least! This is such a great idea for relaxing while doing something useful with your hands. I love to snuggle up in front of our pellet stove and stitch my way into meditation.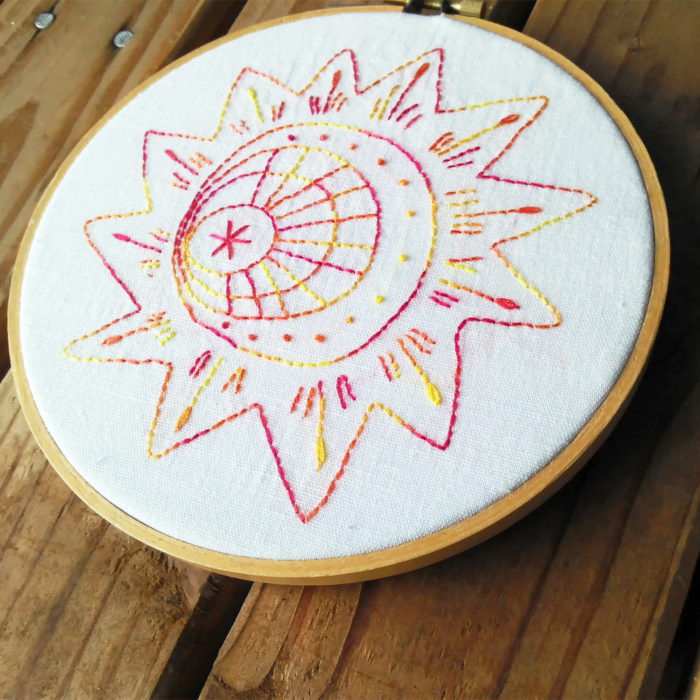 My newest design is called "Sun Burst". I loved drawing and creating this piece. Sun motifs are one of my favorite things to draw.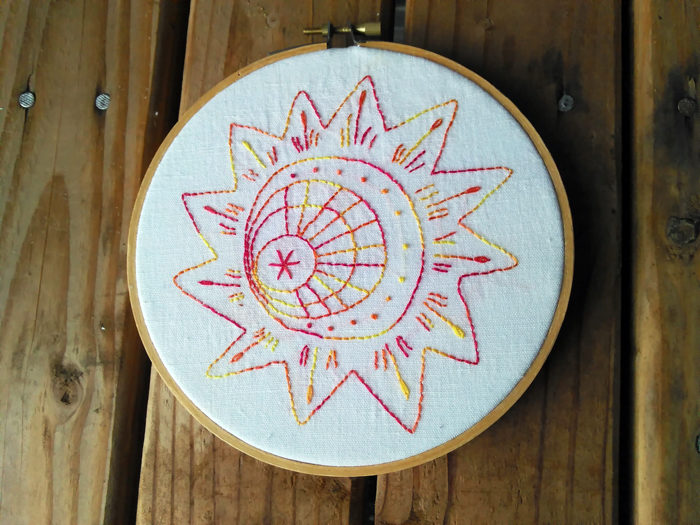 Sun Burst is a great design for stitching with variegated embroidery floss, like these DMC Color Variations. It would also lend itself well to stitching with a variety of solid colors- maybe starting with red at the center and then moving to orange and red on the way out to the outside stitches.
It's up to you of course! Choosing colors is half the fun of embroidery!!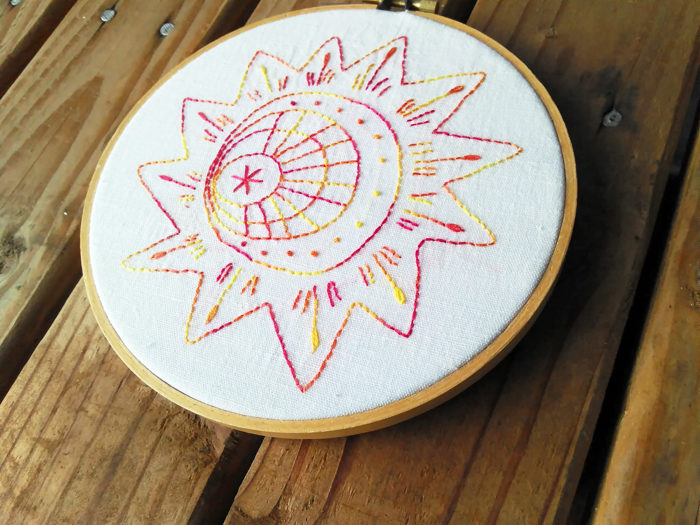 You can find the design here in the shop!! I hope you'll enjoy it!!
This post was published on Muse of the Morning.com