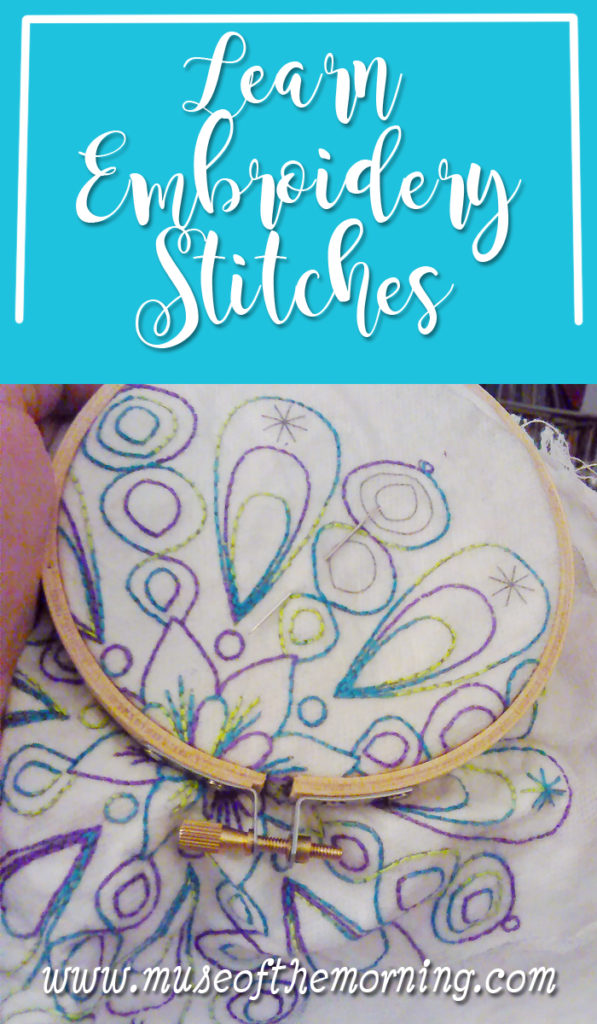 So you want to learn embroidery stitches!
Of course you do!
If you're into almost any sort of fiber artistry, learning some stitches will come in really handy. Embellishing projects is very fun and will certainly add to their appeal.
That's where I come in. Here are the printables that I have created to help you learn embroidery stitches.
Print them out and get ready to learn!!
Originally, I made this little printable book of like 5 basic embroidery stitches. It's pretty cool. It's easy and quick and you can fold it up and keep it in your pocket. The drawings are all line drawings, so I feel like they're pretty versatile.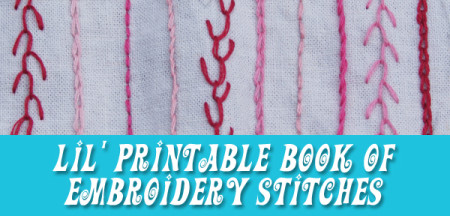 But I realized pretty quickly that that was not going to be enough stitches! There are so many more out there. And I have a hard time remembering what they all are, and occasionally how to do the ones that I don't use too often.
So I created the binder ring stitch booklet. I drew 14 different stitches and made them into a printable booklet. This is my favorite.
If learning stitches from line drawings is your thing, these are a great resource for learning. Download them all!!
Here's what I have available so far: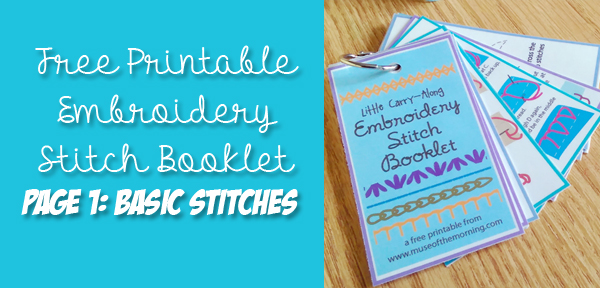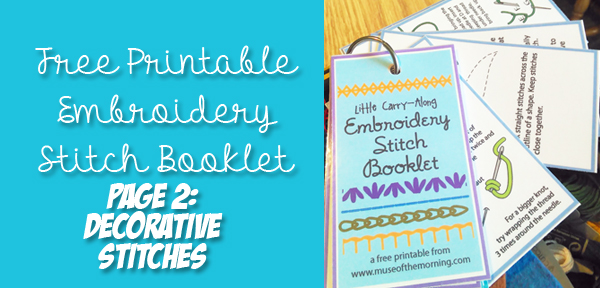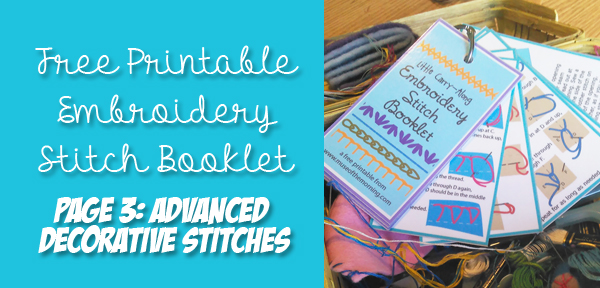 More pages will be added as I'm able to!!
As much as I don't want to send you away to other websites, I also don't want to reinvent the wheel. Maybe some day I'll post a bunch tutorials for individual stitches, but don't hold your breath. In the meantime, here are some websites that have really great instructions on how to do various stitches. If the line drawings aren't your thing, maybe these instructions with photos will be better!
Sarah's Hand Embroidery Tutorials
I really value the website below for more advanced techniques:
Needle N' Thread.
What is your favorite way to learn new stitches?
This post was published on Muse of the Morning.com