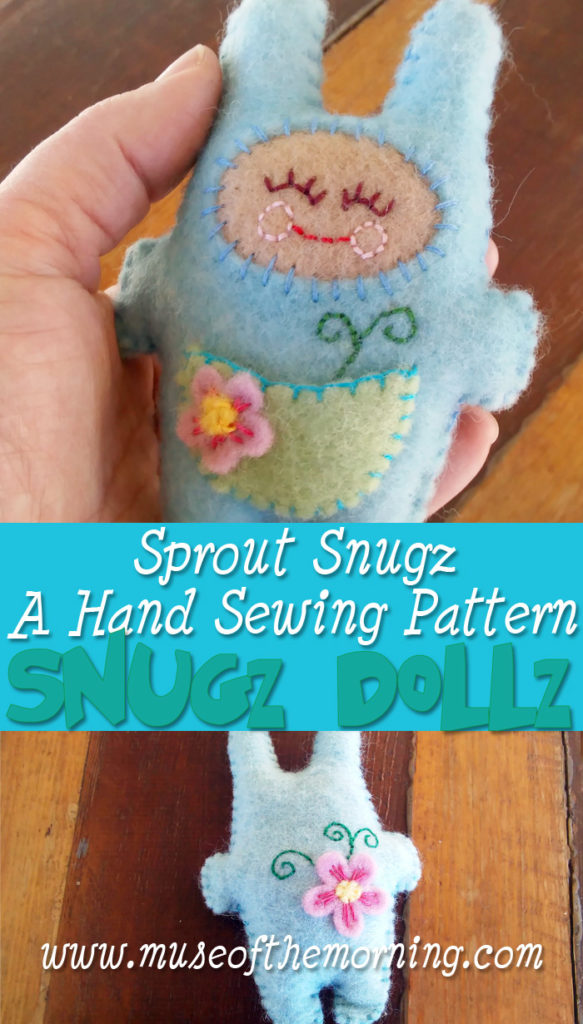 Snugz Dollz are tiny lovable dwarfs, filled with magic, who like to be snuggled, hugged, and squeezed. Once upon a time, there was a village of tiny dwarfs who lived deep inside the mountains. They worked dutifully, protecting the precious gems and metals that ran through the earth. One day, as they were working, they came across a pocket of powerful energy left over from the creation of the world. The dwarfs were bathed in it's warm light and each were imbued with special magic. The trick, they soon discovered, was that they could not use their magic alone. It had to be shared. For wishes, for wisdom, for whatever magic was needed, it took a bit of love and a big squeeze to release the power within them. Then, they understood that this great gift was not just for them, but for everyone. They wandered out of their mountain village and spread all over the world, seeking out worthy friends with whom they can share their magic.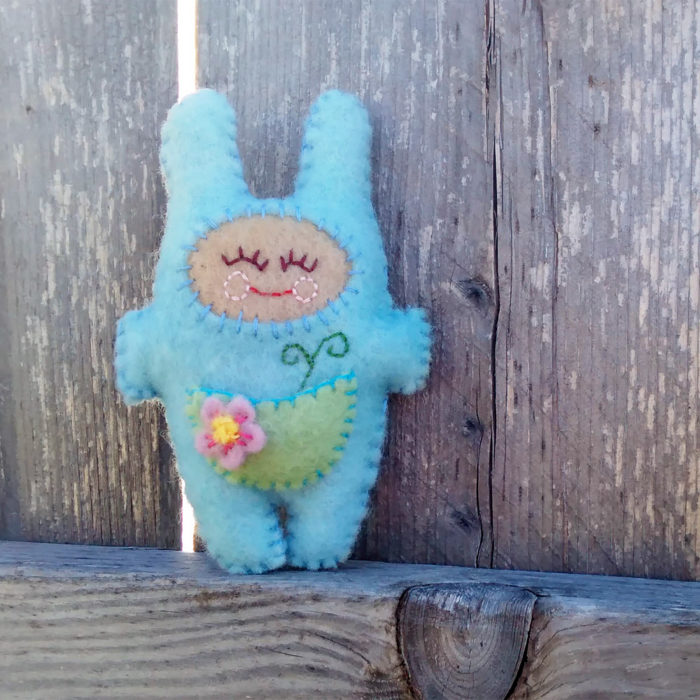 This is Sprout Snugz. Sprout Snugz is full of nature energy. He loves the flowers and vines and plants all over the world. Sometimes you will find little seeds or flower petals that he's collected inside his tummy pocket.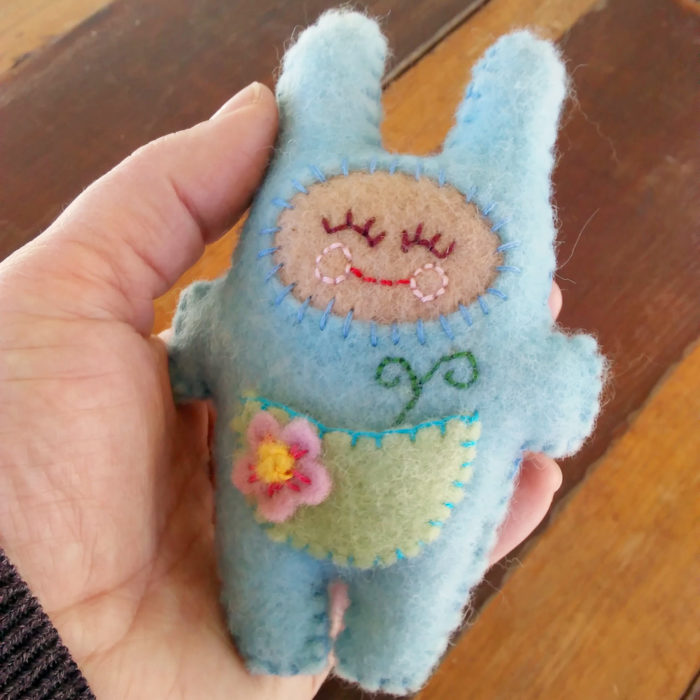 You can sew your very own Sprout Snugz!! I really wanted this pattern to be easy for most anyone to follow. I wrote it as simply as possible. I think that a beginner adult or an intermediate level child could complete this pattern.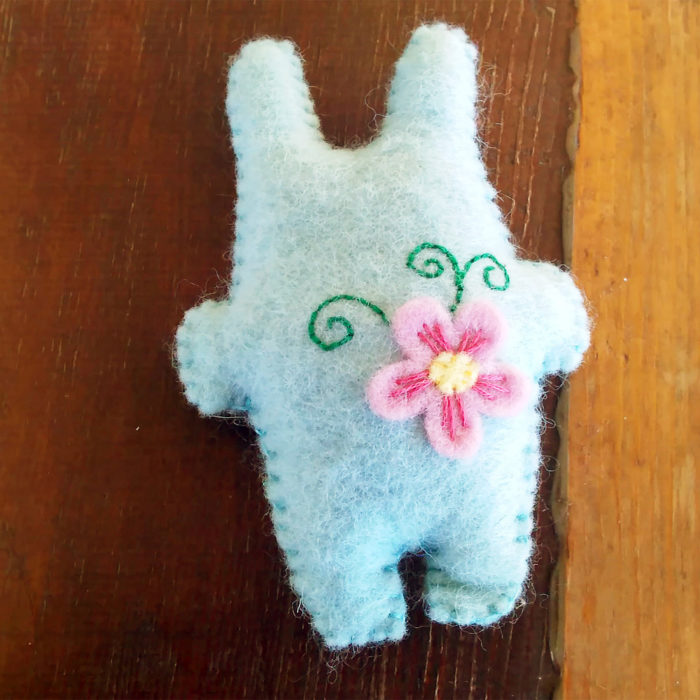 Look at the cuteness on his backside!!
I really love working with wool felt and I highly recommend using a nice thick wool felt for this pattern. Add a little cotton embroidery floss and stuffing, and you have everything you need to make this sweet and snuggly little guy!!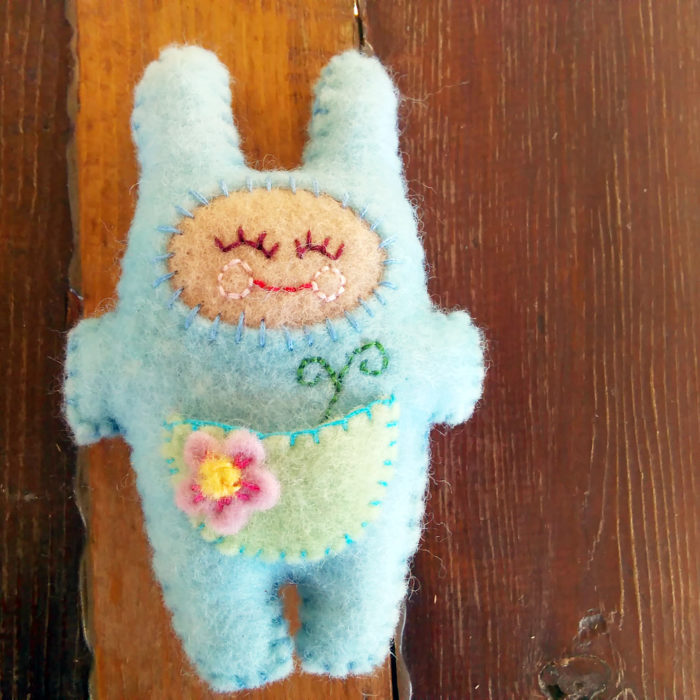 Come on over here in the shop to check out the pattern!! Thank you for looking!!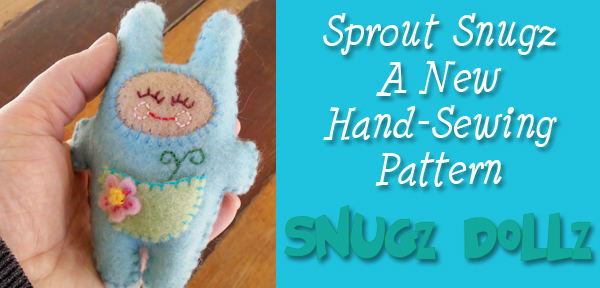 This post was published on Muse of the Morning.com