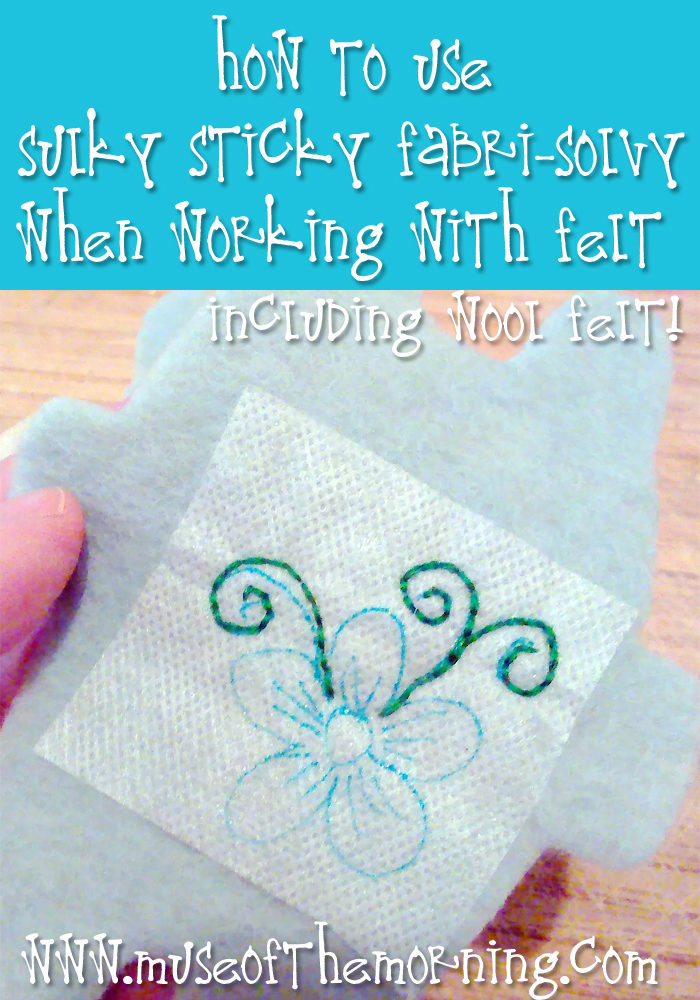 I showed you a while ago about using Sulky Sticky Fabri-Solvy for transferring embroidery designs. I think it's a brilliant product for embroidery, but it can also be used on felt.
What is the biggest problem with sewing on felt? Getting designs transferred for embroidering on the felt, right?
It super easy to cut out felt, by using freezer paper to stabilize the fabric for accurate cutting of small and large pieces. You can even cut your own freezer paper sheets to save a lot of money.
But that doesn't help with the embroidery. Sulky Sticky Fabri-Solvy to the rescue!! Here's what to do. This works on all kinds of felt.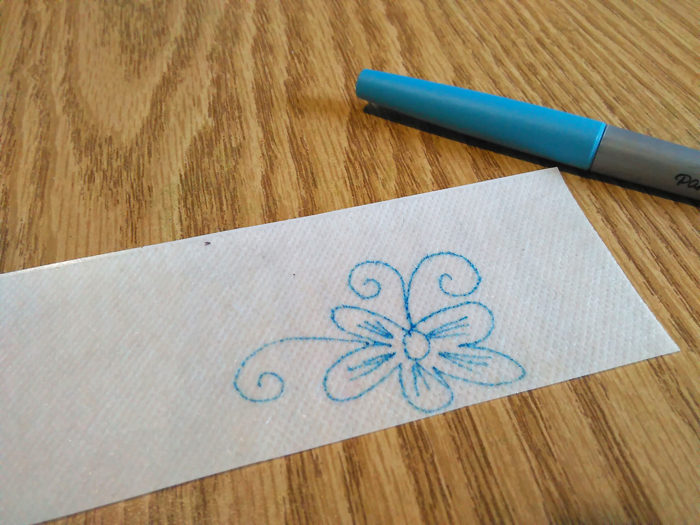 Use scraps of Sulky if you have them, for small projects that you're working on. Trace or draw your embroidery design onto the Sulky.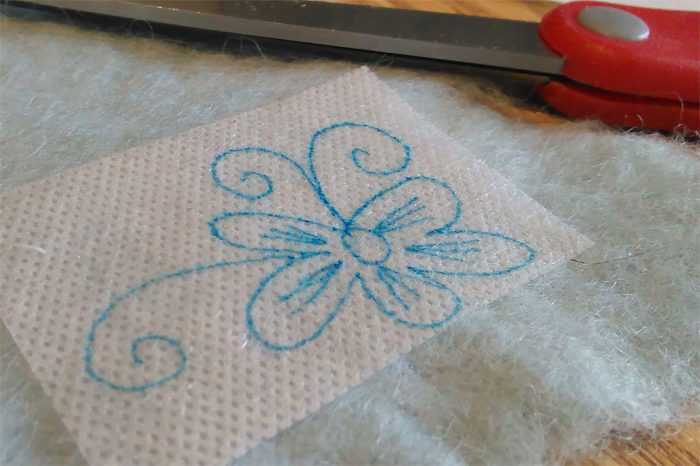 Cut out the Sulky around the edge and stick it to the front of your project.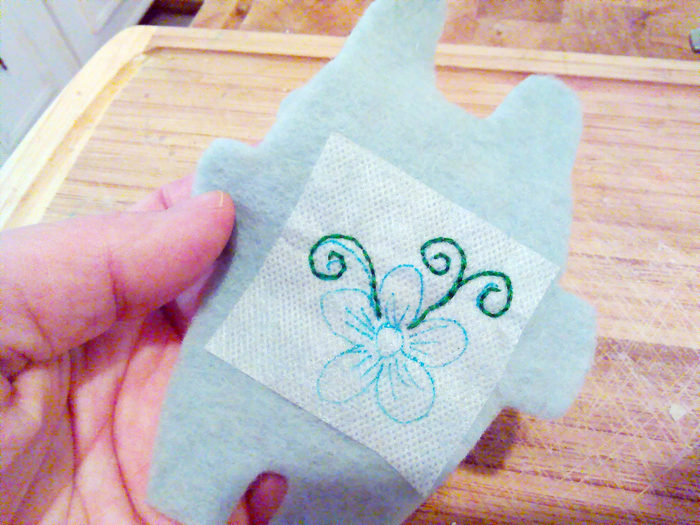 Stitch through the Sulky and the felt.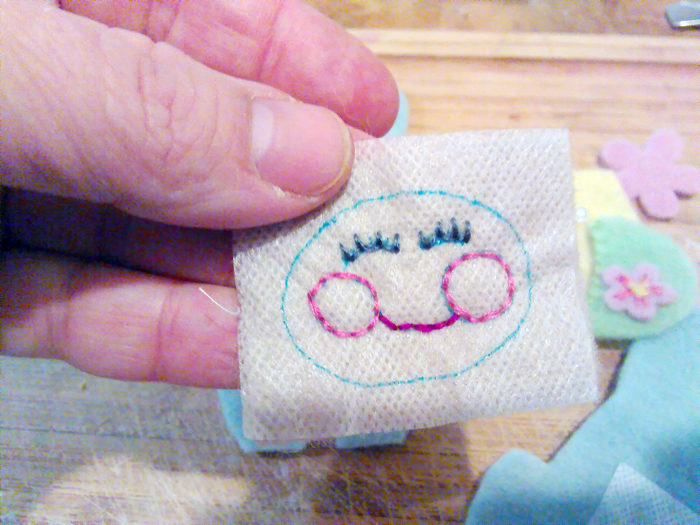 This works especially well for faces! They're usually so small and use tiny stitches. This makes it so easy!!
When you're done stitching, put the pieces into a bowl of water. I like to use cool water because I'm usually working with wool and I don't want it to felt up anymore!
Let it sit for 20-30 minutes. You'll start seeing the Sulky bits get kind of gummy and float to the top as it dissolves. Note that the pen I used was also water soluble- so far when I've seen color in the water it hasn't made a difference in the end project, so if you see that, don't freak out.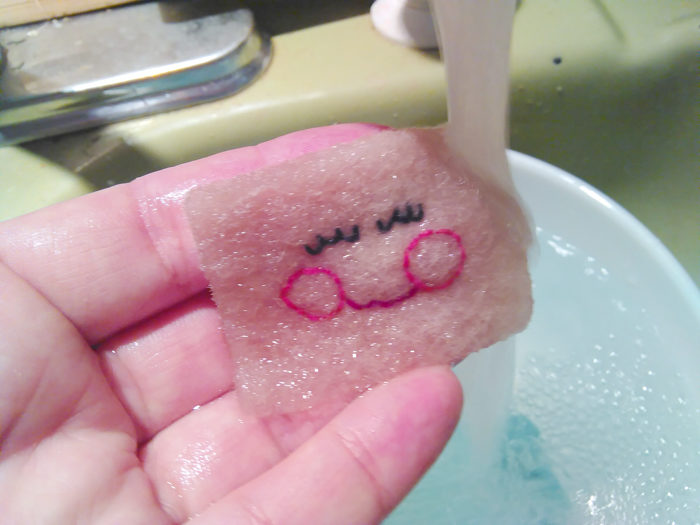 After the 20-30 minutes, rinse with lukewarm or cool water.
Let the pieces dry. Don't put them on direct heat if you're using wool.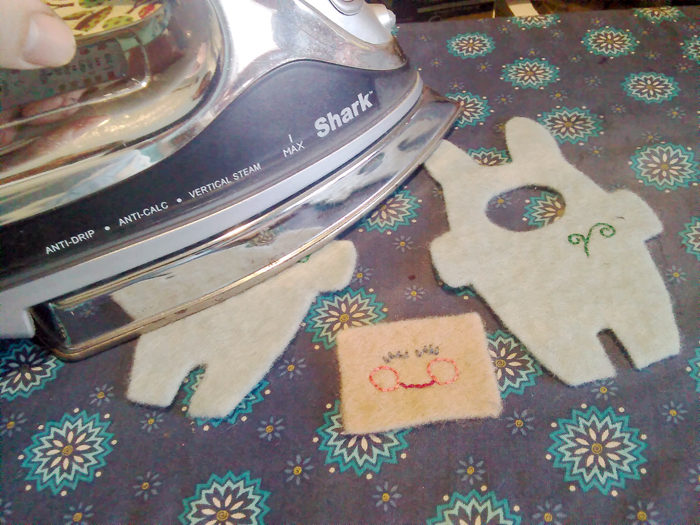 Lastly, you may want to iron the pieces to make them nice and flat. Again, if you're using wool, you want to use low heat- I have had pieces felt up smaller than they were supposed to be, so I'm just giving warnings.
Just air dry, low iron…
and then back to sewing your project together.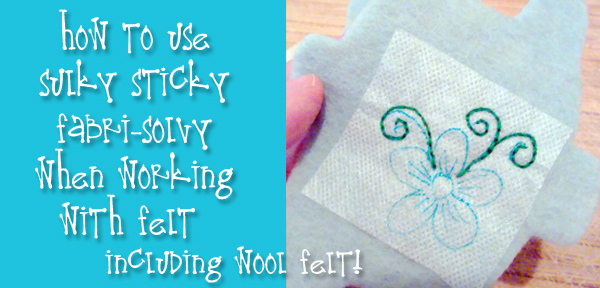 I think using Sulky like this really helps keep a project looking professional. Although, who knows, some day, I may be so good at embroidery that I will be able to not use a guide. That'll be the day! In the meantime, Sulky.
What's your favorite way to use Sulky Sticky Fabri-Solvy?
This post was published on Muse of the Morning.com