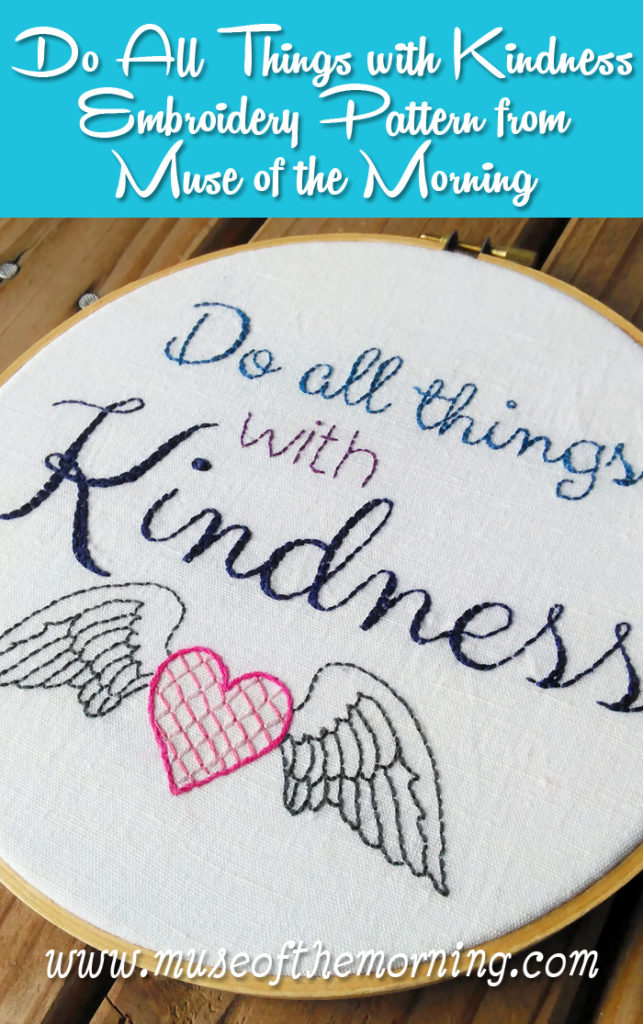 It's a great to be reminded of this lovely concept that we can all aspire too.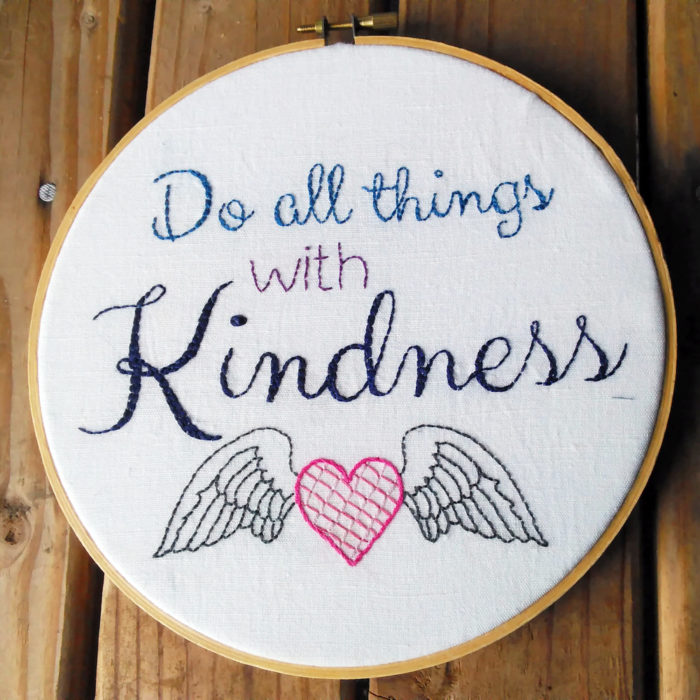 One of my favorite ways to stitch is to fill in with back stitch. The letters in this design are stitched with a back stitch, and then filled in with more back stitch. It gives a lovely texture to the design, and with this small-ish pattern, it doesn't get tedious.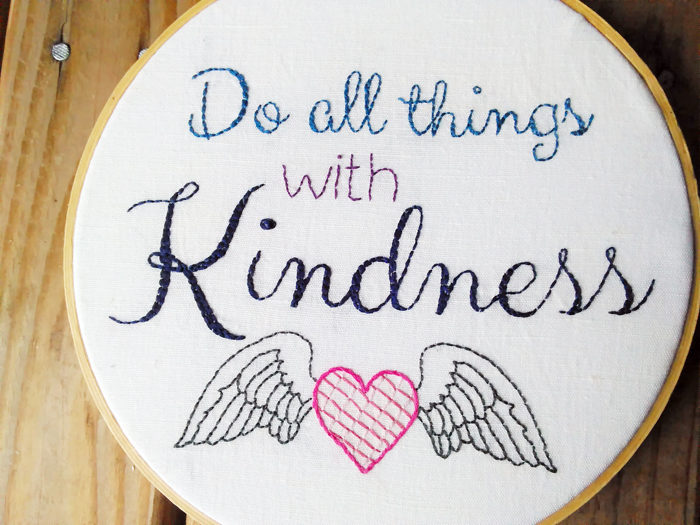 Other stitches that are used are a stem stitch and a backstitch trellis stitch. Don't let that last one frighten you- it's really quite easy- a lot like a back stitch actually! And I love the look of this pattern.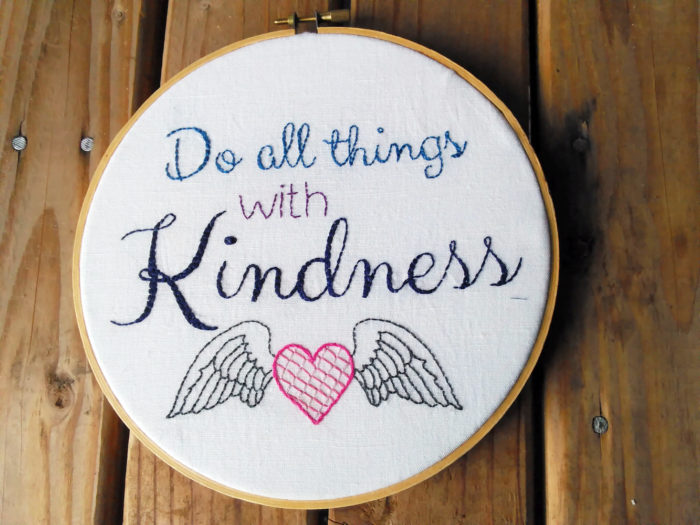 I hope you will love it too!! You can find the pattern here in the shop!
This post was published on Muse of the Morning.com