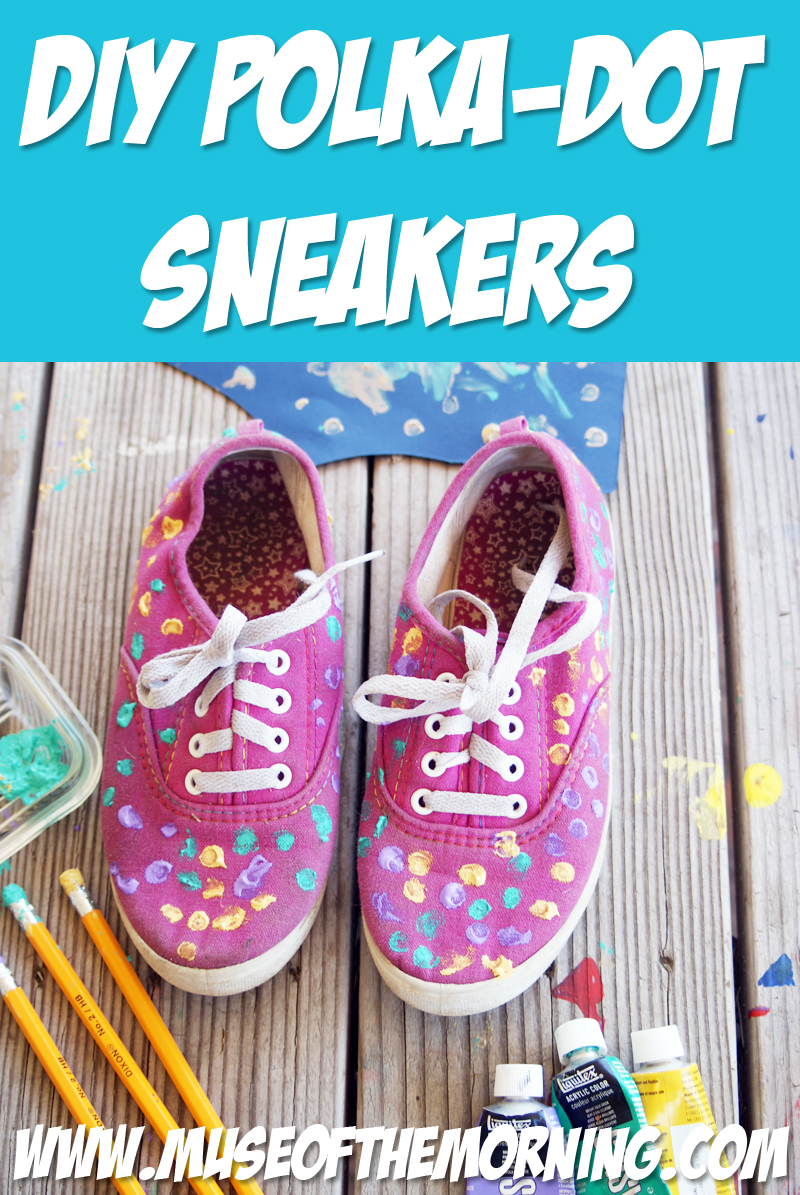 Spring is the perfect time to spice up your kicks for a little fun! This is an easy and fun project to do just that!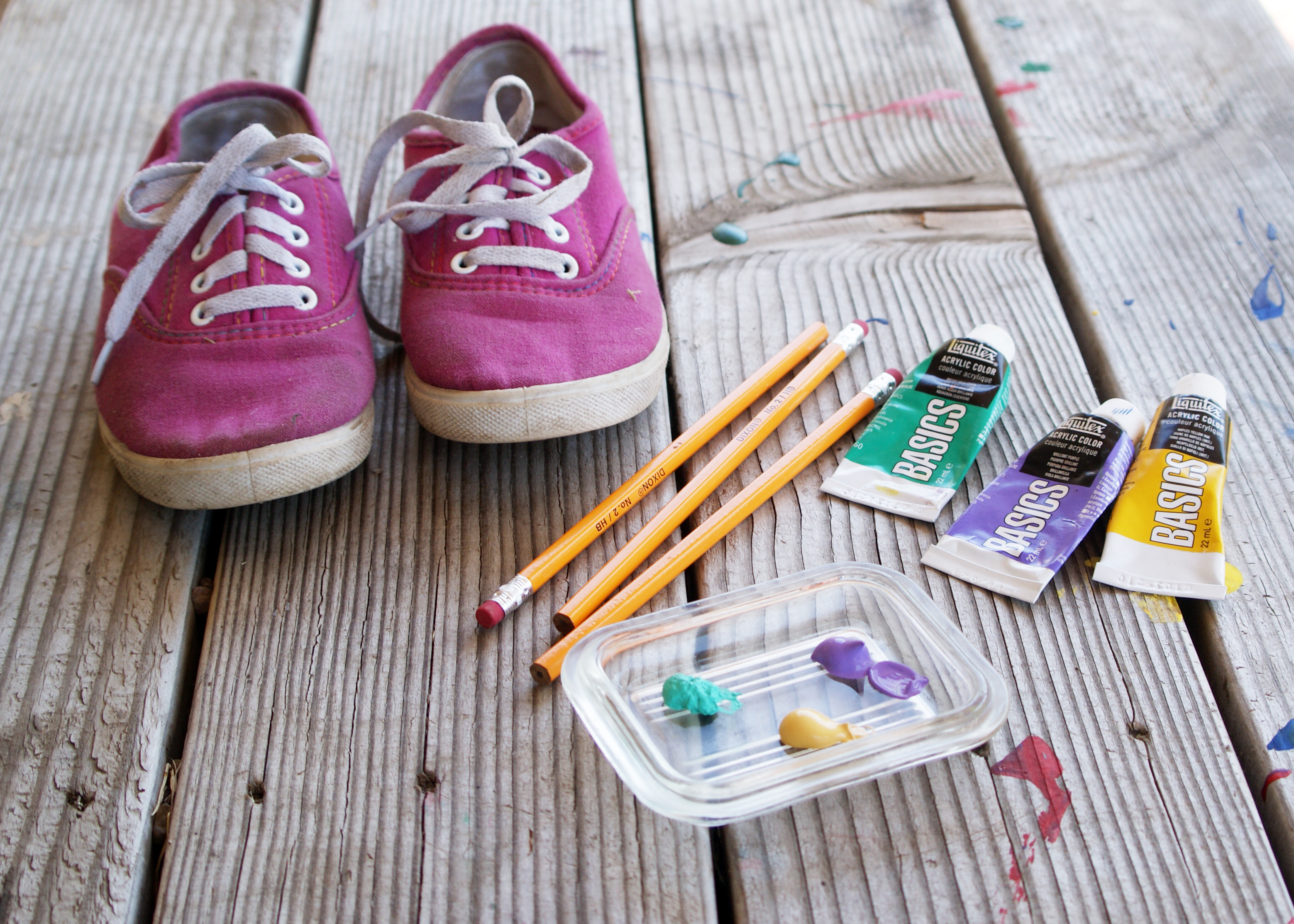 You'll need:
– a pair of basic cloth sneakers
– acrylic paints
– a couple of pencils with erasers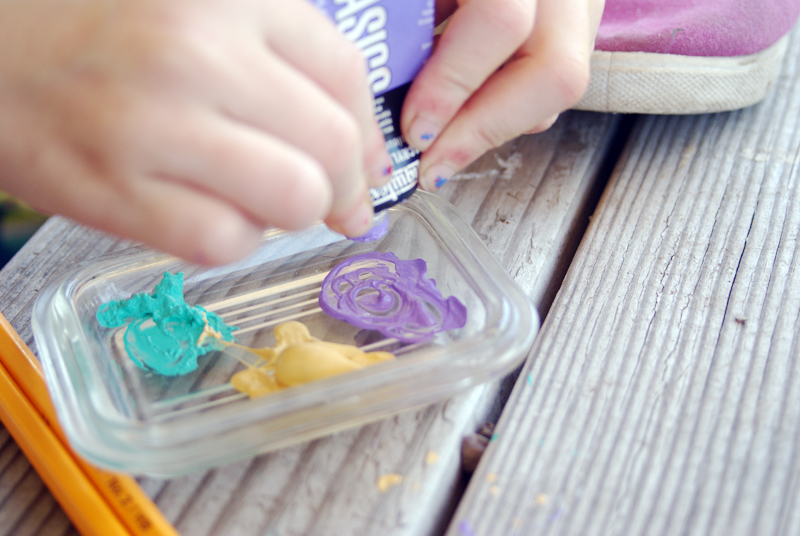 To get started, squeeze a little of each acrylic paint color onto a small dish. I really like Liquitex Basics for painting with kids. They're the perfect thickness, and will last a long time.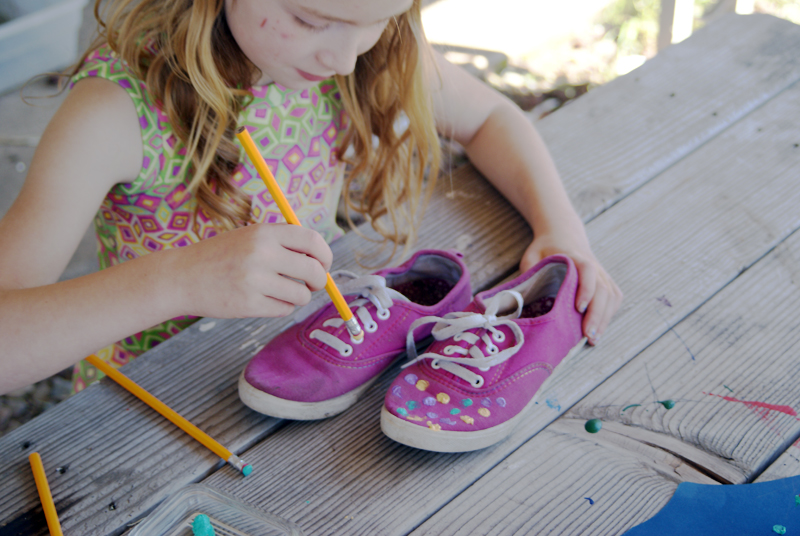 Use a pencil eraser for each color to "stamp" the polka-dots onto the shoes.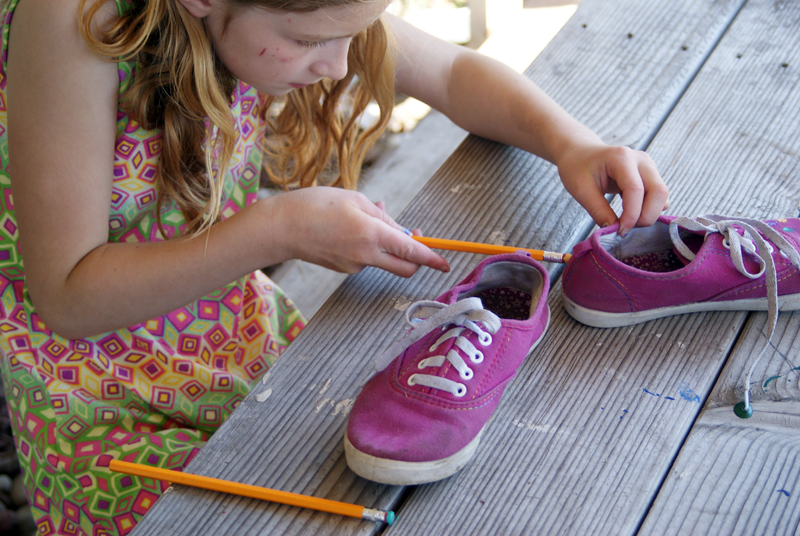 Concentrate really hard while you're working. (Isn't she adorable?)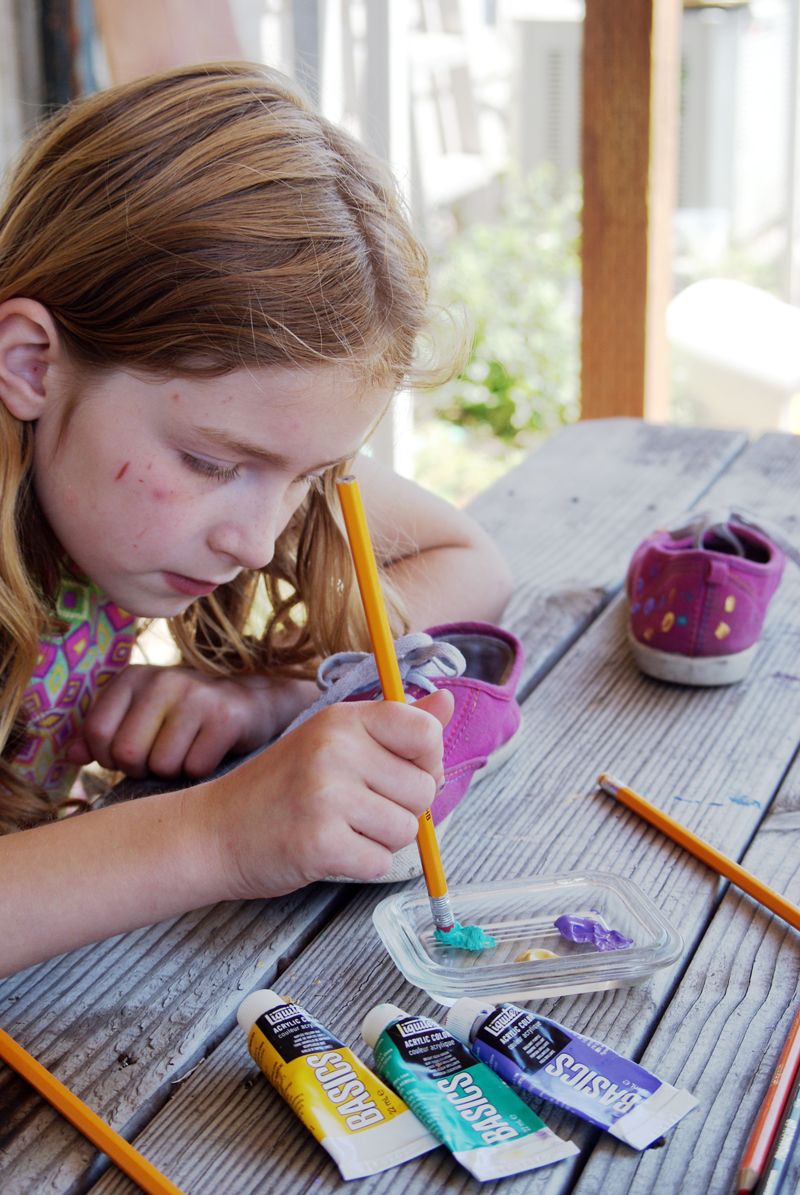 Let the shoes dry before wearing.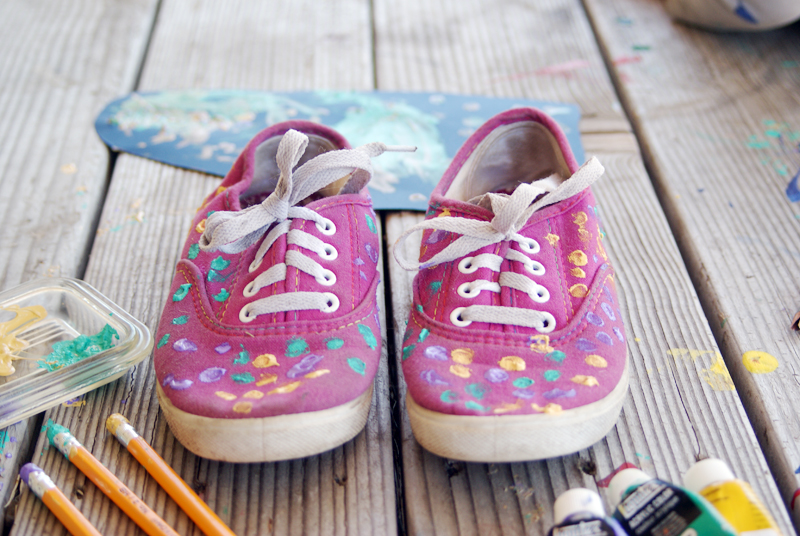 Toss the shoes in the dryer for about 20 minutes and the color will be permanent. That is the beauty of acrylic paints!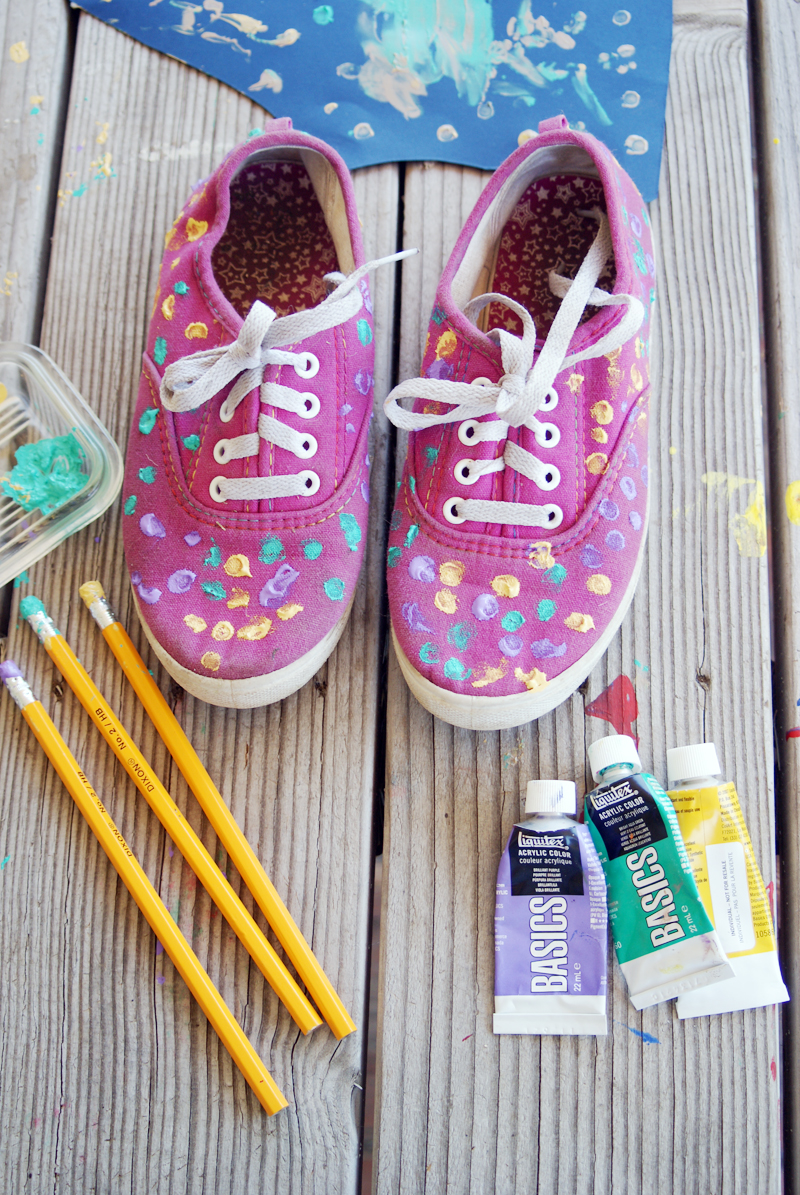 Wear your kicks around and show off your fancy polka-dots! Where will you be wearing your fancy new shoes?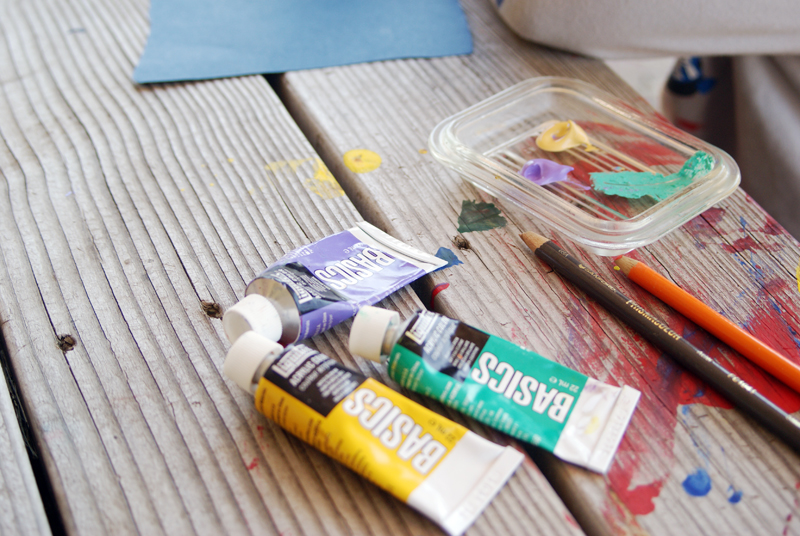 This post was published on Muse of the Morning.com