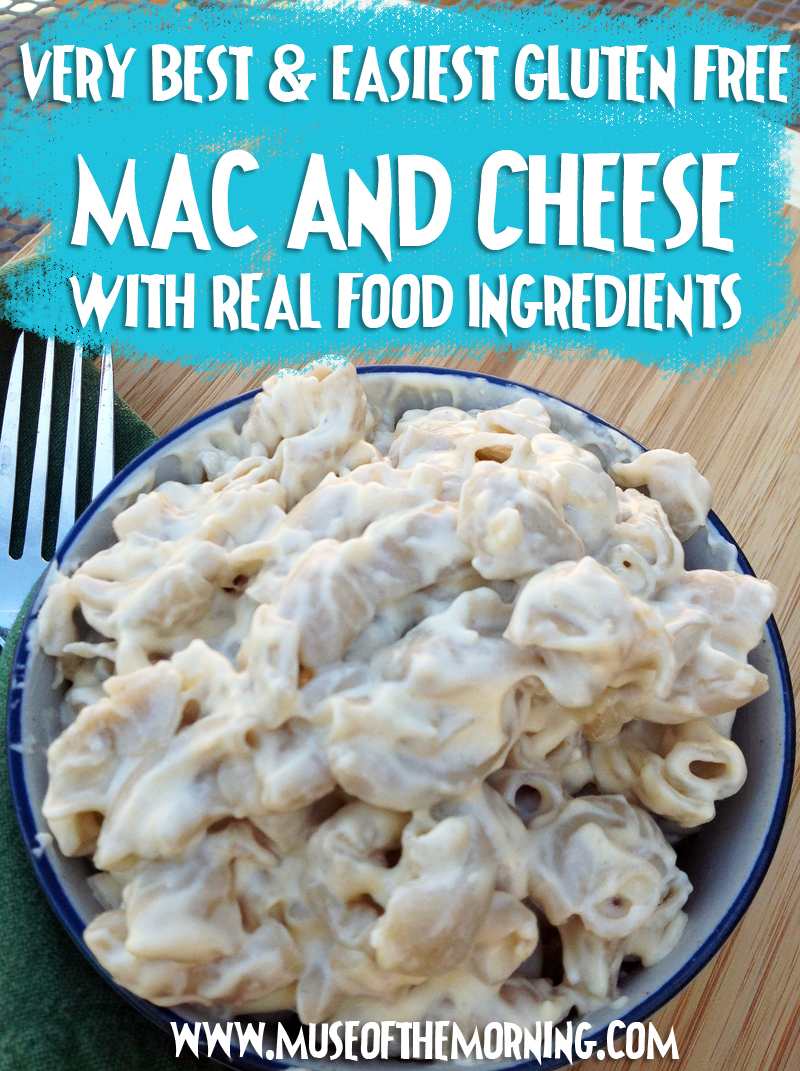 I love love love me some tasty mac and cheese. Love it. Mac and Cheese is one of THE best comfort foods. When we ate gluten, I would make an amazing white sauce, to which I added a lovely variety of cheeses, and sour cream… which makes a perfect, tasty, wonderful…. but gut beating mac and cheese.
Even though, we don't eat gluten anymore, we try to stick with real food ingredients. There are so many gluten free products out there these days, but they're all full of gums, starches, and soy- ingredients that are often just as bad as the gluten! So I've been searching for real food recipes to use instead of many of the gluten free mixes and so forth.
Here's my take on the mac and cheese. And I think I've found a very cheesy winner!
Here are the ingredients:
* 6 cups Noodles – any kind of rice or gluten free noodle will work. This is the real food exception I make, because I don't consider rice noodles to be strictly real food- though at least the ingredients are only rice and water!
* 1 8oz package Cream Cheese – make your own, or get an 8oz package where the only ingredients are cream and enzymes.
* 10.5oz grated Sharp Cheddar – you could really use any type of cheese- you definitely want one with a strong flavor! We use Tillamook brand.
* 1/2 cup Sour Cream – again, check the ingredients and make sure they are only cream and enzymes. You can also substitute plain yogurt!
* 2 tsp Mustard powder – it packs a little punch!
* What else do you want in your mac and cheese? Broccoli or peas are good. Someone suggested carrots to me.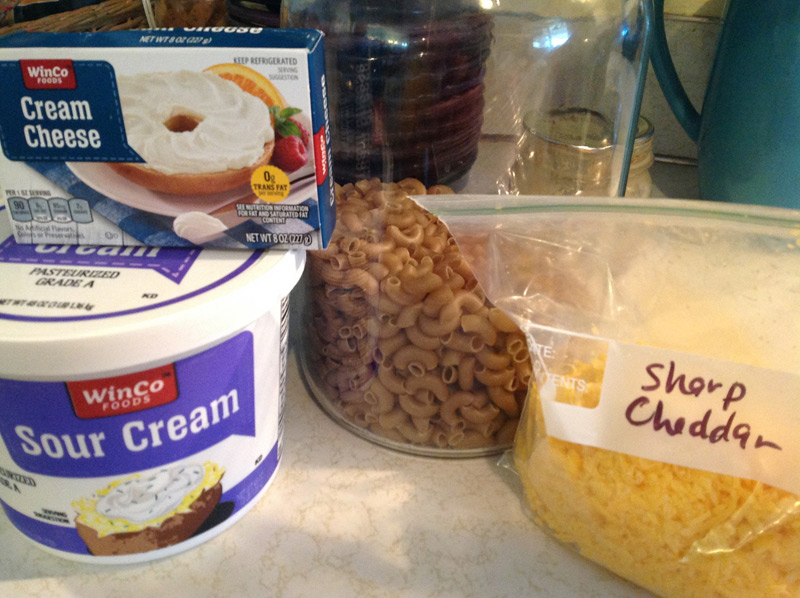 Can you tell from this picture where I shop?
I grate an entire 2 pound block of cheddar and divide it into thirds. Then I freeze what I'm not using right away. I know that freezing cheese changes it's texture- but you can only tell when it's eaten at room temperature. If you melt the cheese, you can't tell at all!
Like most real food recipes, this one requires a little bit of forethought. You should set out the cream cheese and sharp cheddar the night before so that it's room temperature when you make the mac and cheese. If you don't, it will just take a little longer and you might need to heat it up after adding them. I'll tell you about that later.

First, boil your noodles. Bring a large pot of water to boil. Add your noodles. Read the package directions for how long to boil them. Mine came from the bulk section with no directions. I boiled them for 10 minutes.
If you want to add something delicious like frozen peas or broccoli, add them to the pot for the last 3 minutes. If you want to add carrots, chop them in small cubes and add them for the whole time.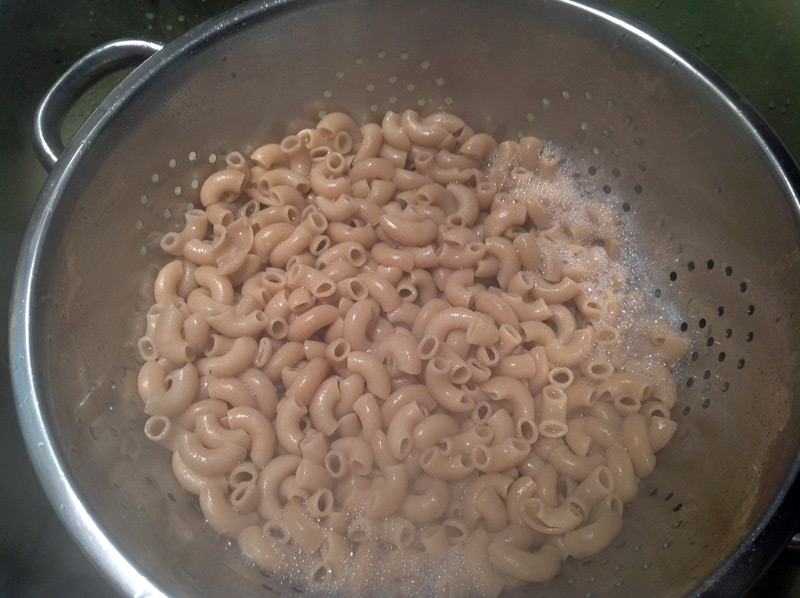 Drain the noodles. Turn off the burner and dump the noodles into a colander in the sink. DO NOT rinse them!!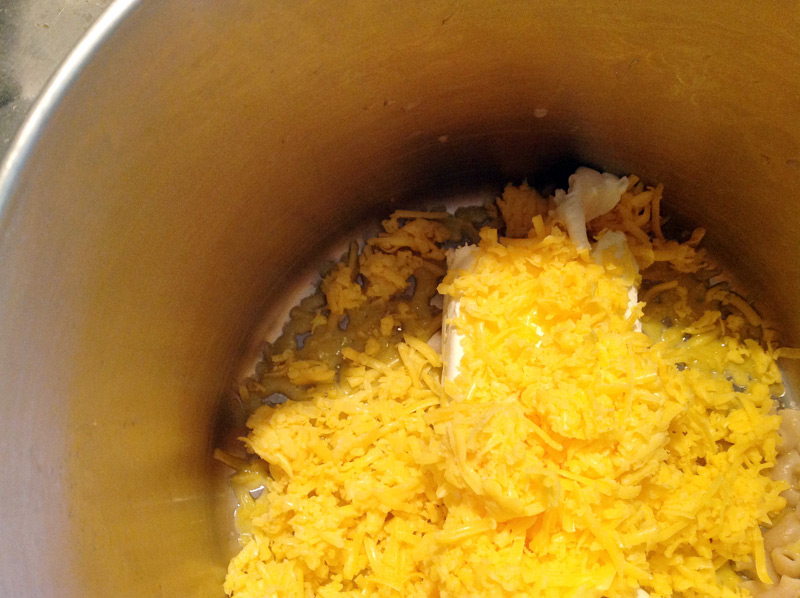 Put the pot back on the stove and place the cream cheese and sharp cheddar in the bottom. It's still hot, so everything starts melting right away.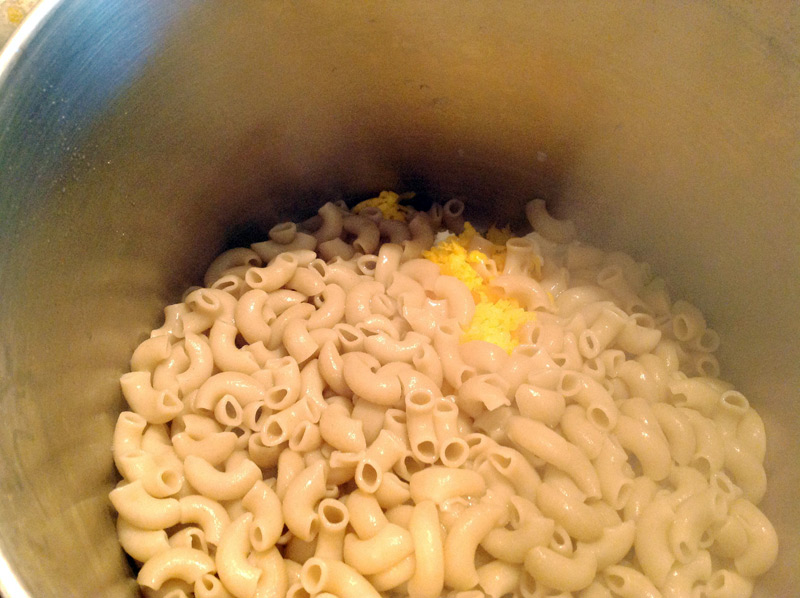 Pour the hot noodles back into the pot. Put the lid on and walk away for 10-15 minutes.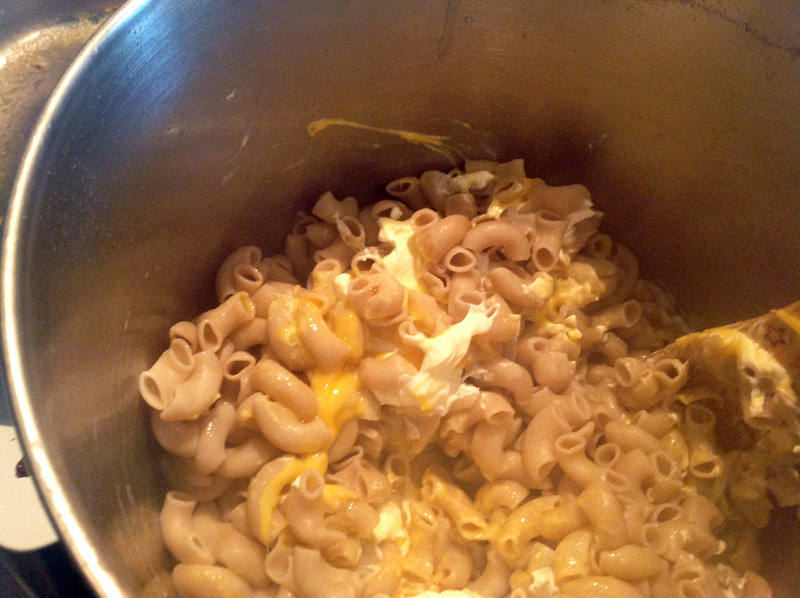 Come back and start mixing everything together.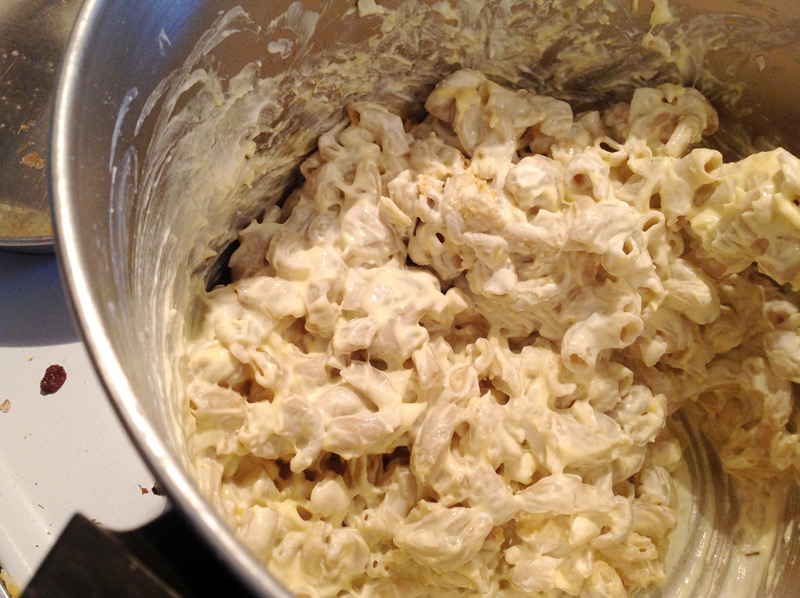 Keep mixing until all the noodles are coated and the cheese is all mixed together. Sprinkle the mustard powder over the noodles and mix in well. Add the sour cream and mix in. Taste it now to see if it's moist enough and if you want to add anything else.
If it's not creamy enough, add some more sour cream. If it's not all melty, you can turn the burner on med-low and stir everything together over the heat until it all melts. This doesn't generally happen though, if you let it sit with the lid on the pot for long enough.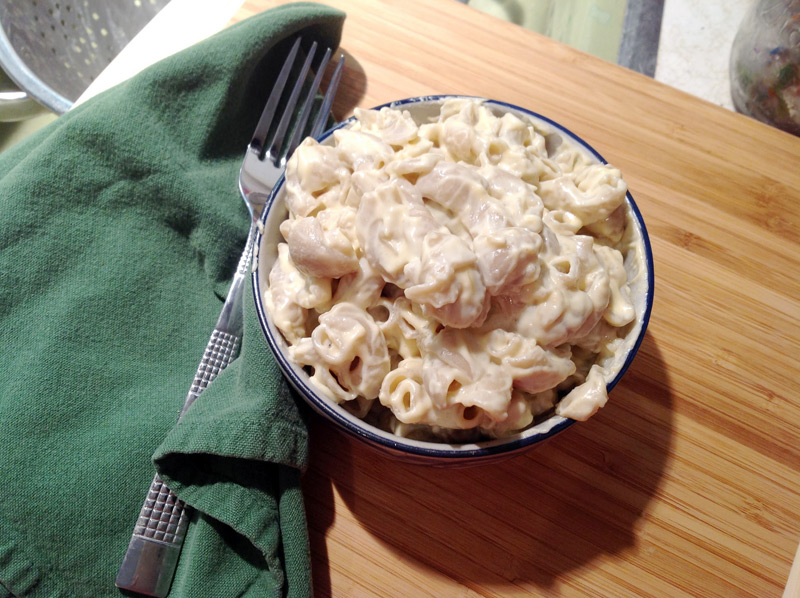 And there you have it- Gluten Free Mac and Cheese with Real Food Ingredients. Just as easy and as fast as if it came from a box, but SO much better for you- and better tasting too!! Give it a go!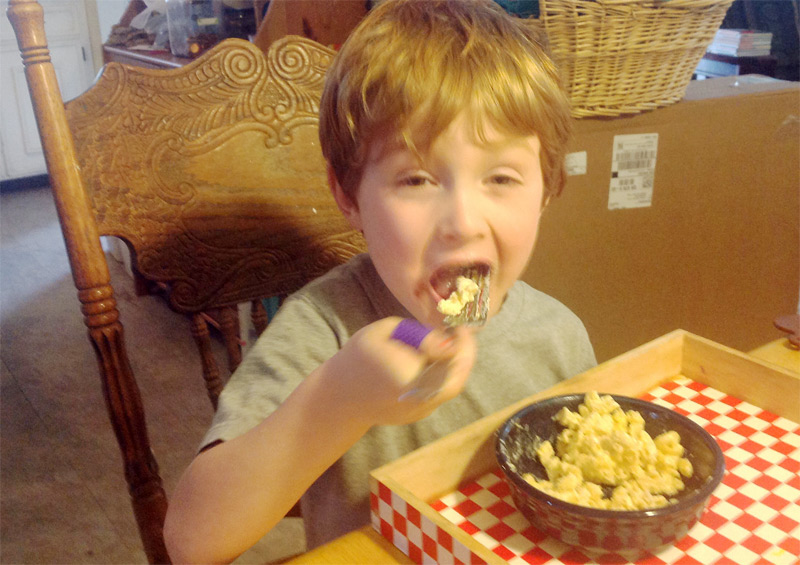 And now you have some very happy kids who can have their favorite comfort food!!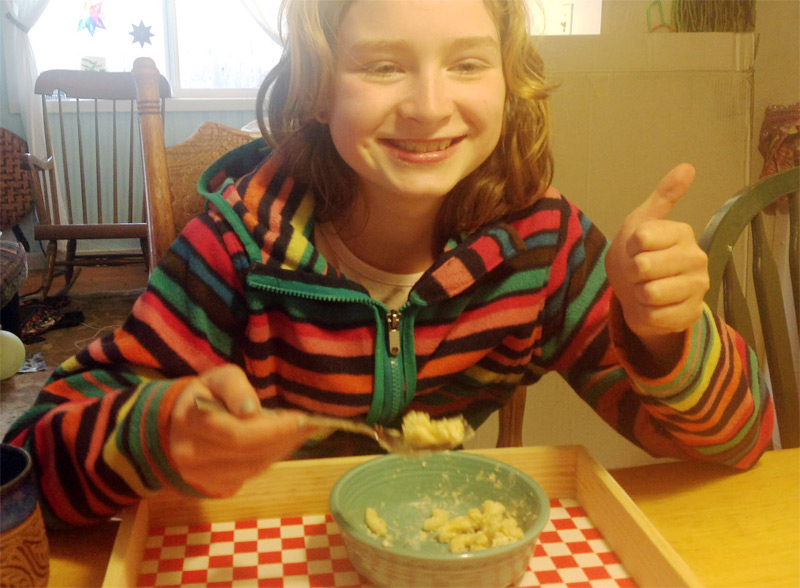 Some VERY happy kids.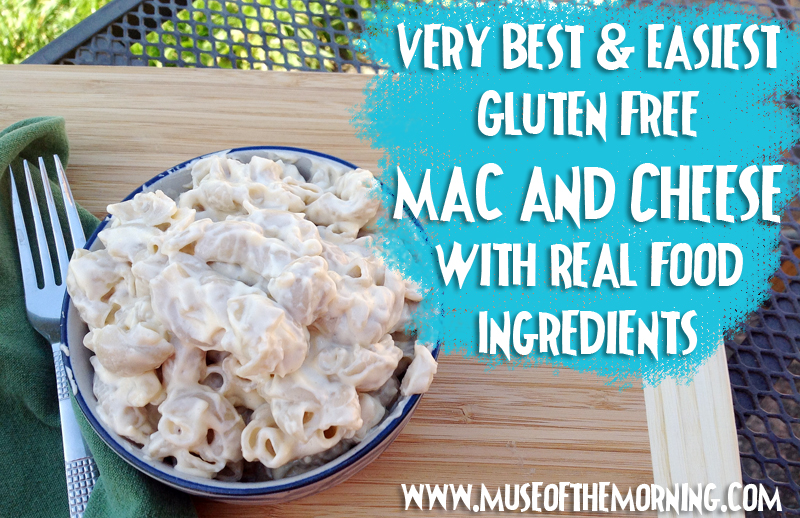 What's your favorite comfort food? Have you found a way to de-gluten it?
The article The Very Best & Easiest Gluten Free Mac and Cheese With Real Food Ingredients was published on Muse of the Morning.