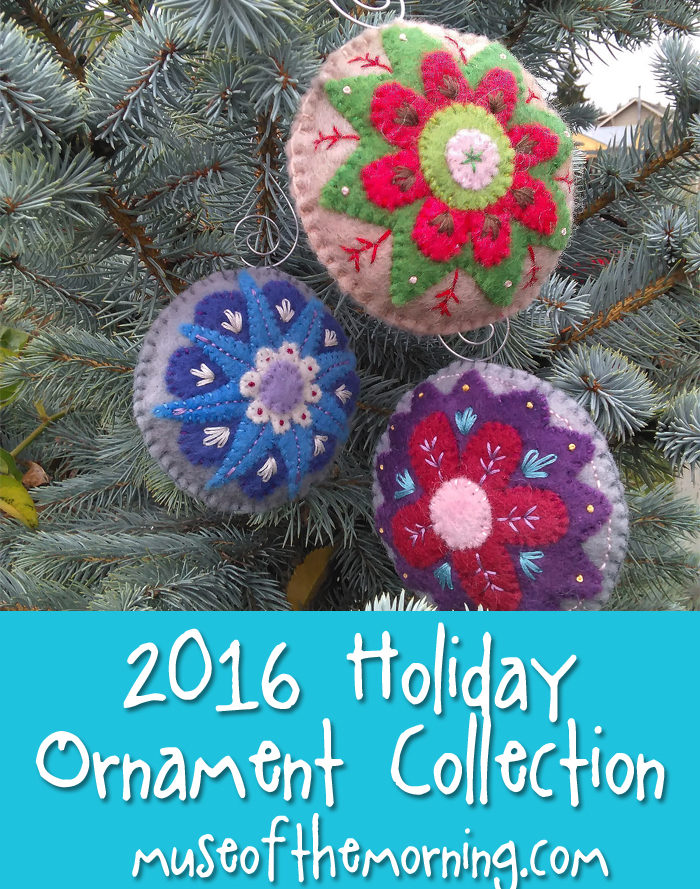 Ok, ok, I know I say this a lot, but I really really love this pattern! I love all the embroidered details and all the fun color combos that you could come up with!
I have been making my kids each a new ornament every year to add to their holiday tree collection. That way when they move out (many many years from now), they will have a sweet set of heirloom ornaments to get their family started with. I hope they will continue the tradition with their children!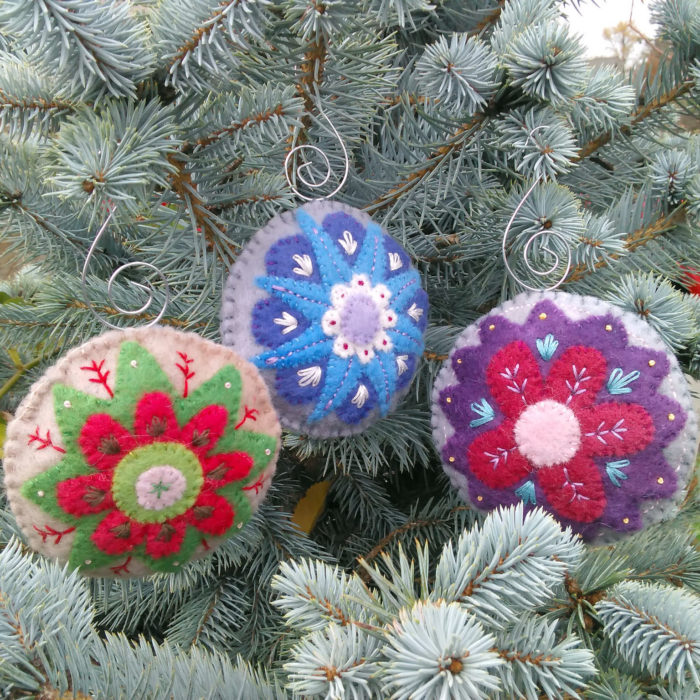 With this fluffy set of ornaments, I loved them so much that the third one is for the Hubs and myself.
The pattern includes all the instructions you need to complete this pattern, even stitch diagrams and a resources section to help you locate the supplies. The ornaments are about 4 inches in diameter, which makes them a great size to see all the sweet embroidered details, but small enough to fit on pretty much any holiday tree.
My hope is that I will have a new collection for you every year. We'll see. You know how I am with pattern promises…. in the meantime, here is this lovely pattern for you to enjoy!!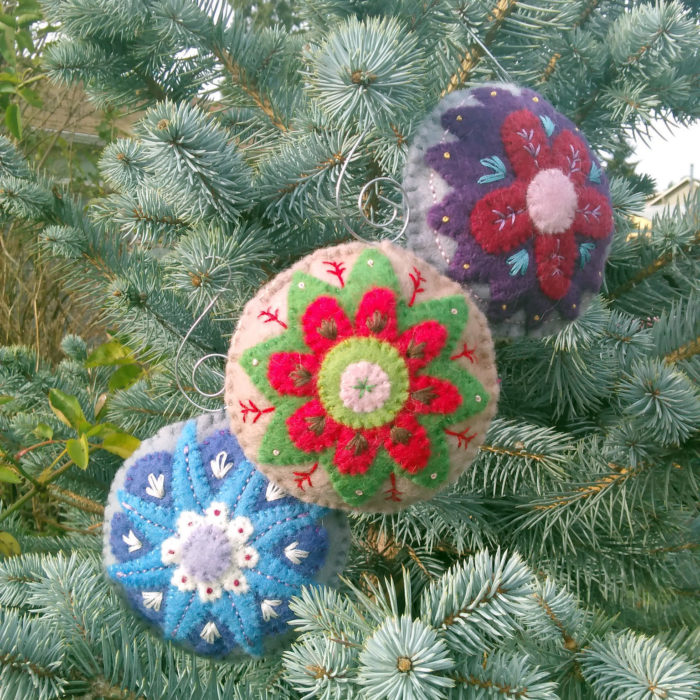 You can find the pattern here in the shop. I hope you'll love it!! <3
This post was published on Muse of the Morning.com