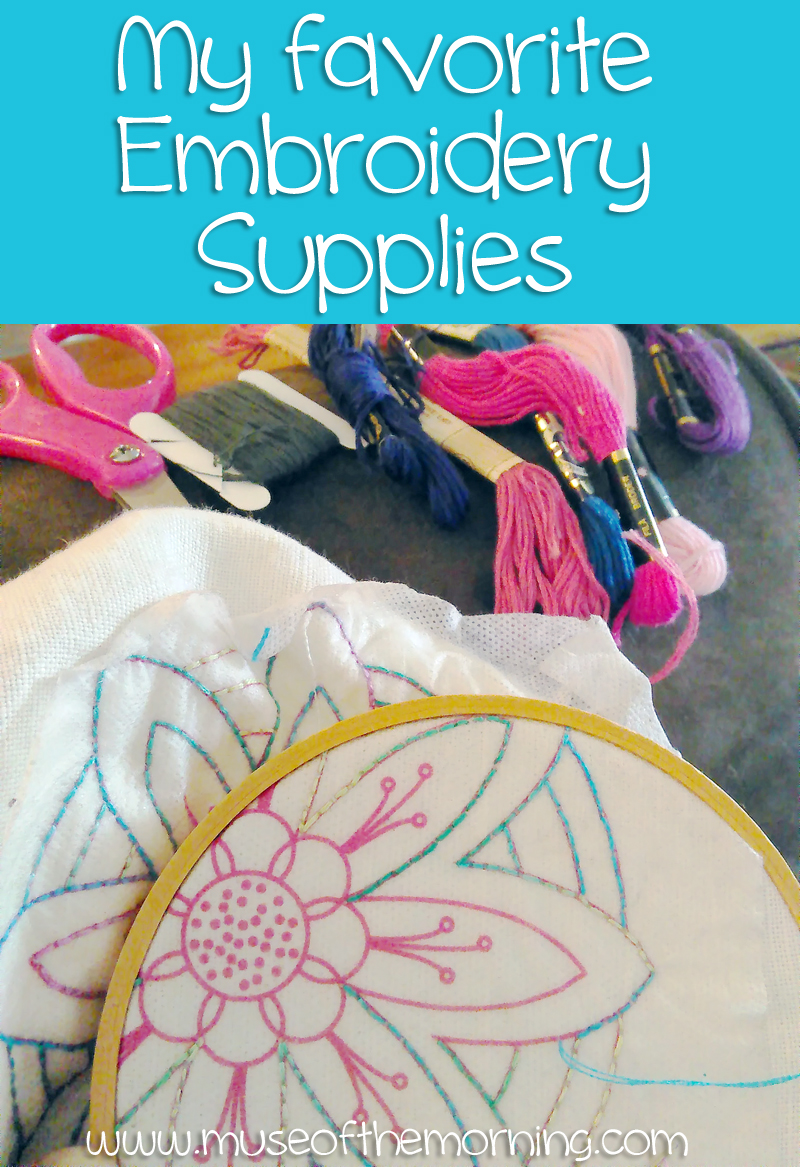 Embroidery has always been an activity close to my heart. I nearly always have something I'm embroidering. I even bring it with me to playdates or when I know I'm going to be waiting around, like at doctor's appointments.
I wanted to share some of my favorite supplies with you. I think that quality supplies really make for a lovely project- they last longer and they're usually easier to work with. I also think I have some supplies in my toolbox that might just surprise you!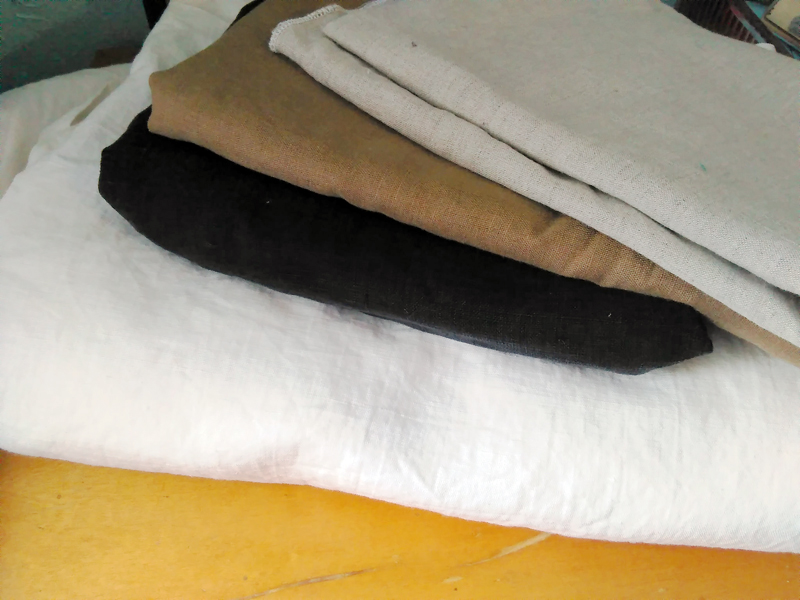 The first thing you'll need to get started with is some fabric. Can't make stitches in the air! I really love using this lightweight linen/cotton blend fabric from Fabrics-store.com. It's got a lovely texture, it's super easy to stitch on and it's pretty affordably priced. There's also a lot of colors to choose from, so for me it works out to be the best choice.
Fabric.com also has a linen/cotton blend fabric that is from Robert Kaufman. You can check it out here. I haven't tried it, but Kaufman is a good brand!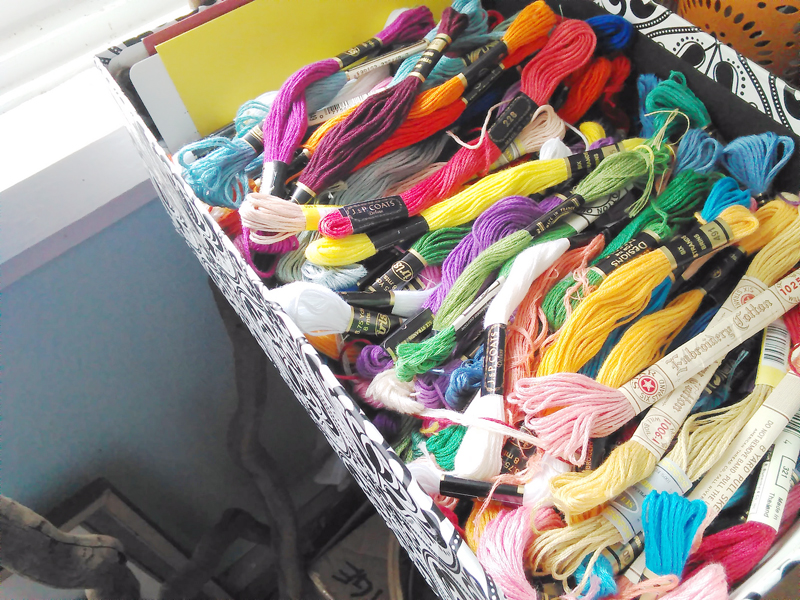 The next thing we need is embroidery floss. I will admit that I have not experimented with a lot of different types of floss. I've really found the standard DMC or J&P Coats work really well and are pretty easy to predict how they're going to turn out.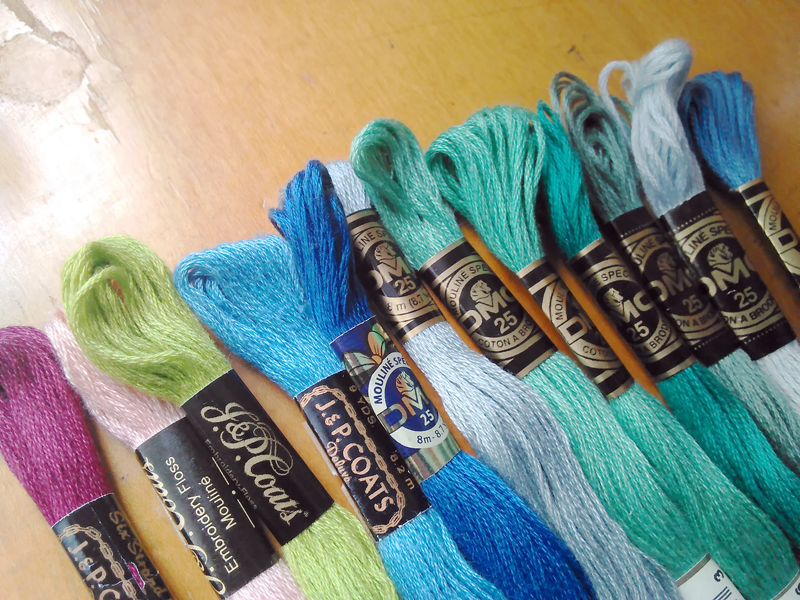 I've found the majority of my embroidery floss at thrift stores and estate sales. It seems like there are always people looking to get rid of their stashes of floss.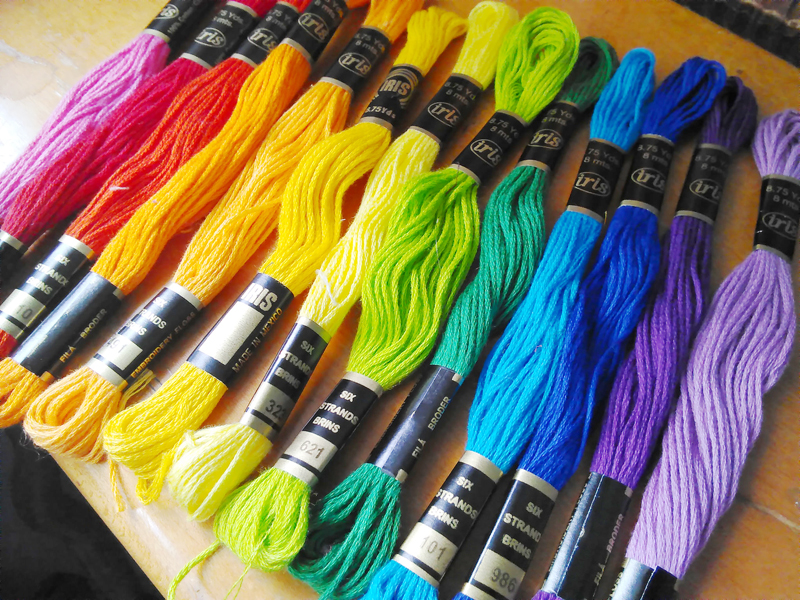 Most of the time, when it comes to supplies, I will recommend a brand name. There's often a reason that they are well known, after all! In this case though, I've found that Iris brand, which you can find in packs of 150 skeins at JoAnn is a pretty decent brand. They do come in more limited colors, but when you're just beginning, or if you like bright colors, these are a great way to stock up on a bunch of floss. They're also pretty good for kids to get started with. I feel like they are comparable quality to DMC.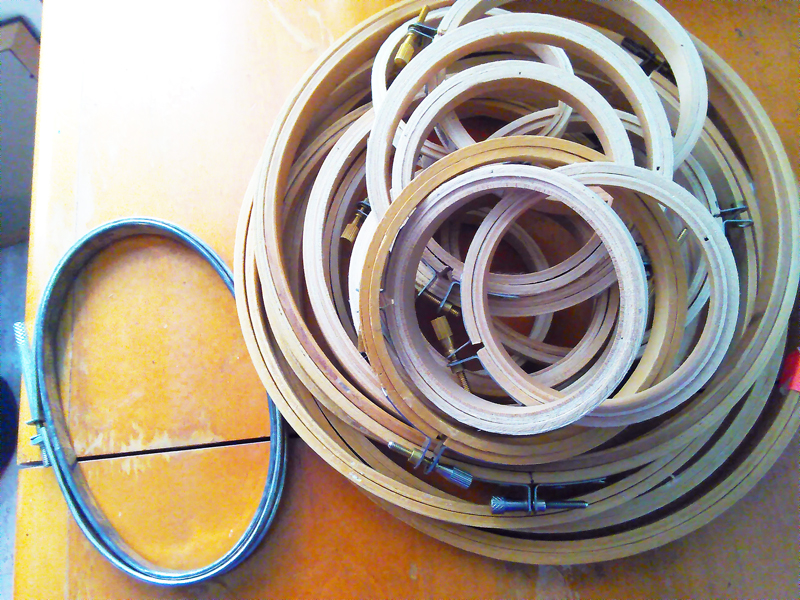 I also collect hoops from the thrift stores. I use hoops of all sizes for displaying my projects and for other projects. When I do need to buy them, I get them from CreateForLess.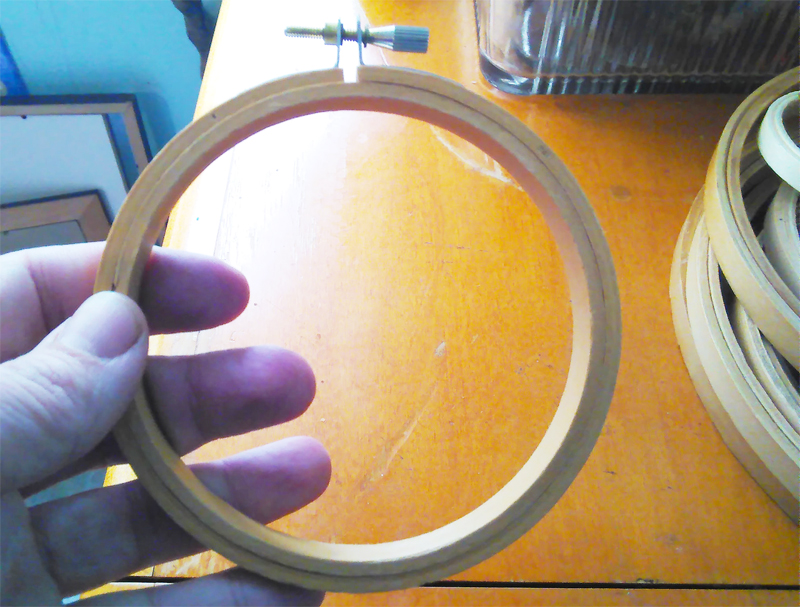 My preferred hoop size for stitching in, is a 4 inch hoop. I like it because I can reach all the way around it no matter where my hand is placed. My next choice would be a six inch hoop. But mostly I stick with the 4 inch.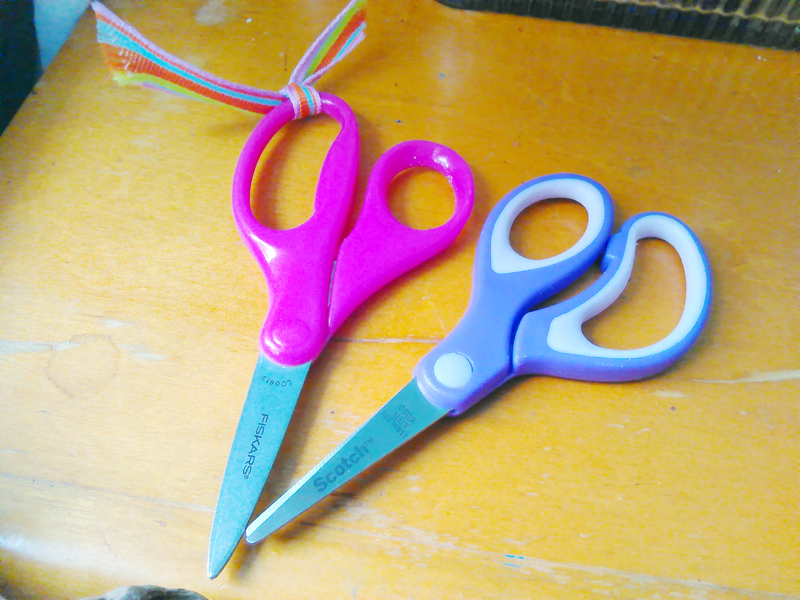 Now here's one of those supplies that may just surprise you! I absolutely love these Fiskar's brand scissors. Make sure you get the ones with the pointed tips. I keep a couple pair around so I can have one with every project I've got going on. They are the best embroidery snips that I've found. Bonus: they are also perfect for kids who are learning to sew- for cutting fabric and thread. See if you can find them in the before school sales in the late summer!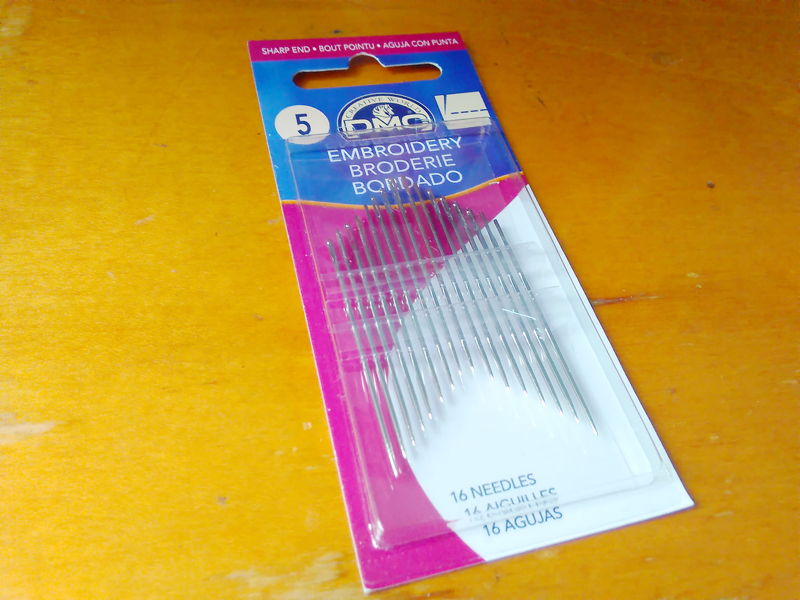 Size 5 Embroidery Needles – that's all I have to say about that. I love these needles, I use them for all my embroidery and felt sewing.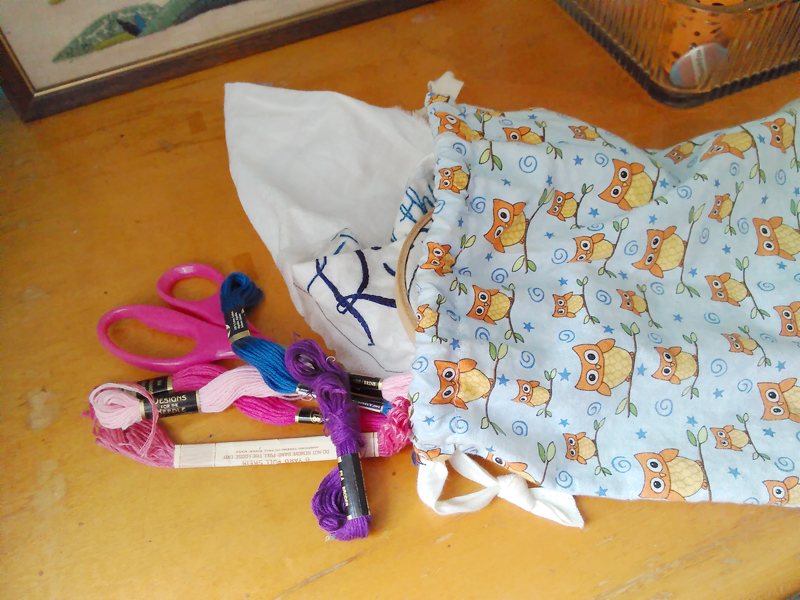 And lastly. Another one that might surprise you. I love to keep all the parts of any given project together in one place. So I stitched up a bunch of these 15 Minute Drawstring Bags. Inside each one, I keep a pair of the scissors, a hoop, the project and the needles and thread that go along with them. I made the bags about 8inches X 10inches. They fit nicely in my purse or bag and everything is right there for me to get started on at a moments notice.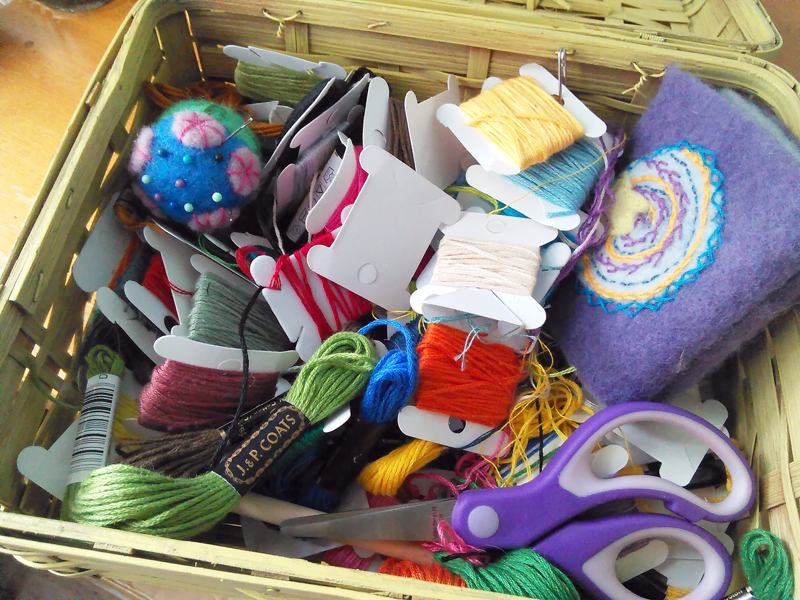 And that's it, I think. I keep most of the supplies in this cute little hinged basket (unless they're in one of the bags) with a needle book that I made, and my favorite little pincushion.
What sort of supply did I miss? What are some of your favorite embroidery supplies? Tell me in the comments!!
This post was published on Muse of the Morning.com