A couple weeks ago, I posted a really easy tutorial to make a sewn paper garland. Now, I want to share with you, some more ways to make paper circle garlands.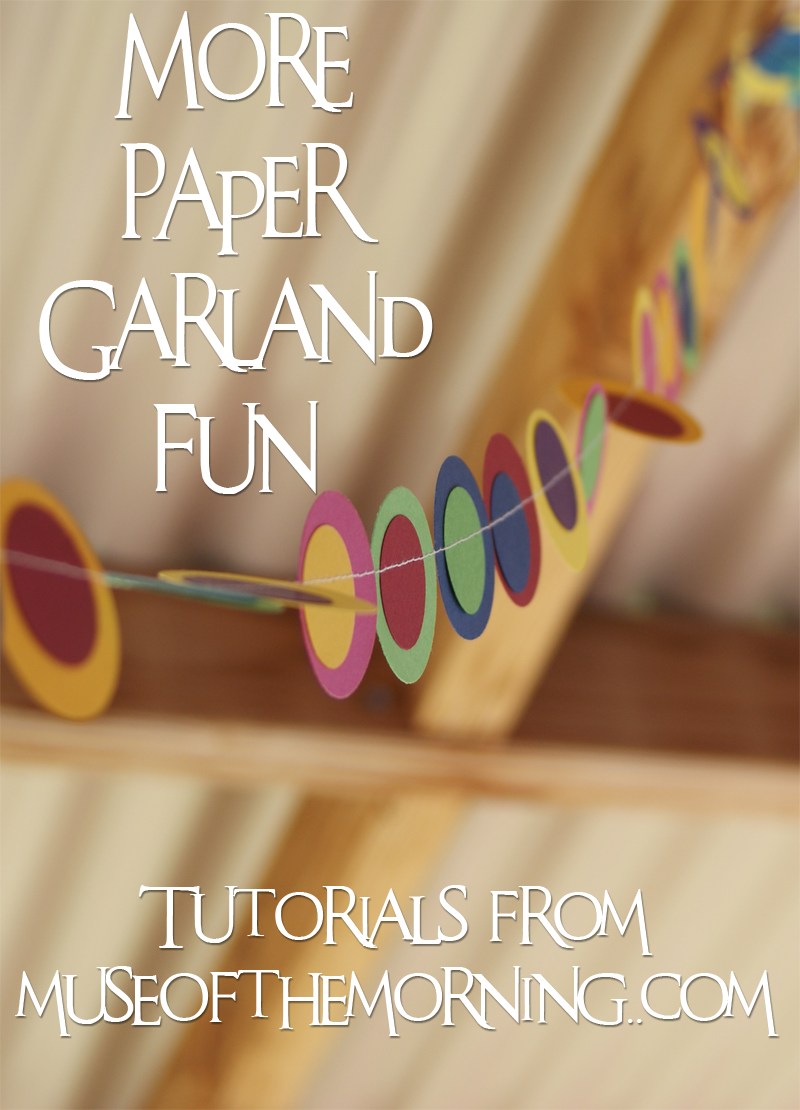 So, in the last post, I showed you how to make a simple paper garland with just a basic circle.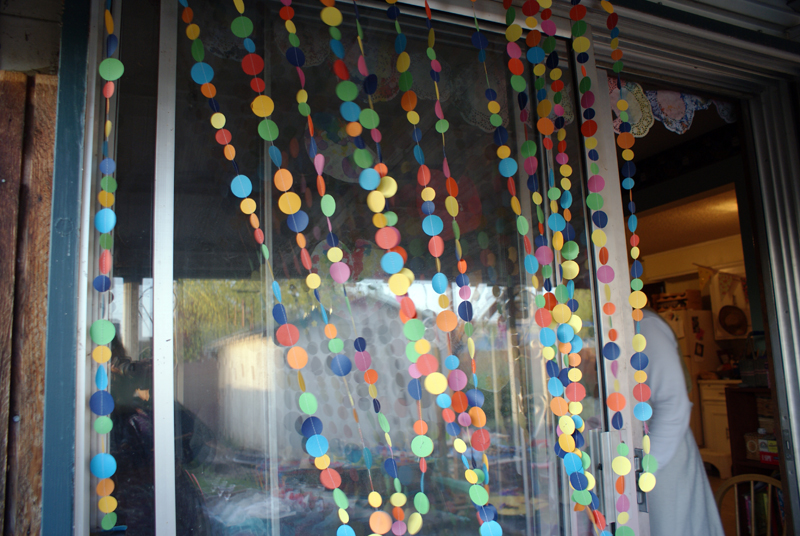 You can take a bunch of small garlands, and hang them up vertically about an inch apart to make a circle curtain. I put this one over the sliding glass window, but you could put it over a doorway, like those door curtains from the 70's.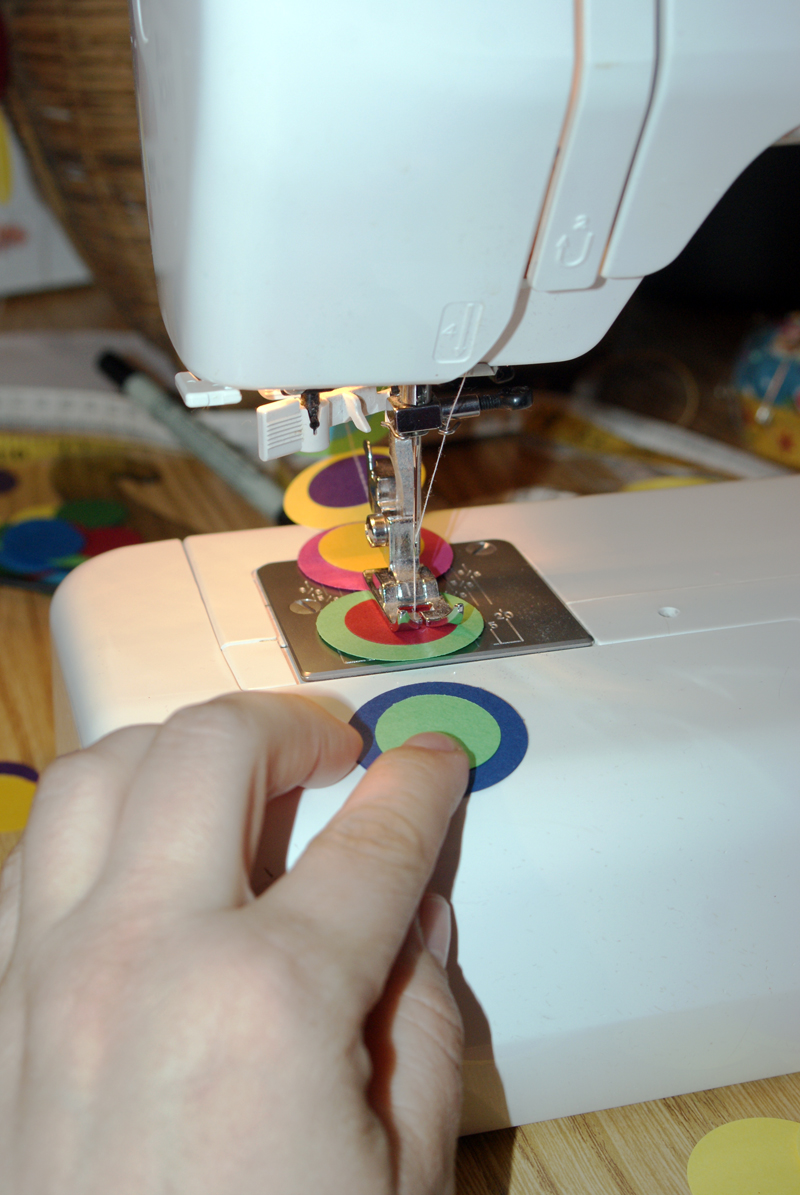 You can also layer a smaller circle on top of the larger circle. I used a 1 inch circle on top of a 1.5 inch circle. Layer the circles and sew them together, just like the basic garland.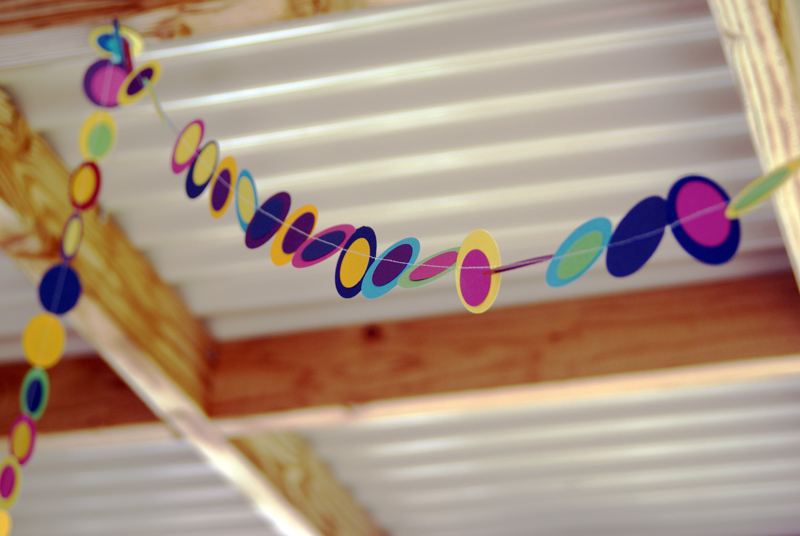 If you use contrasting colors, you can get some really awesome combinations. What a fun garland!!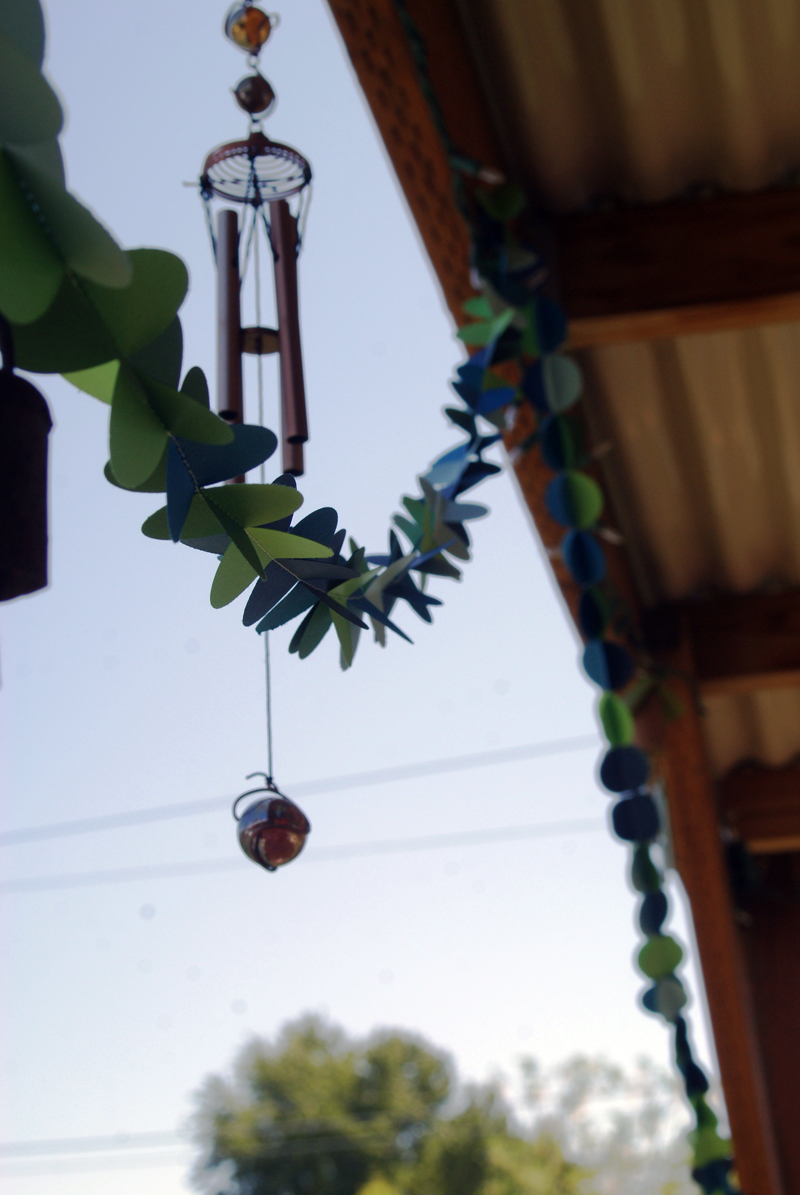 Instead of using two circles of different sizes, try using two of the same size! Then, go along and fold them in half over the thread when the garland is all made. This makes a really fun shape!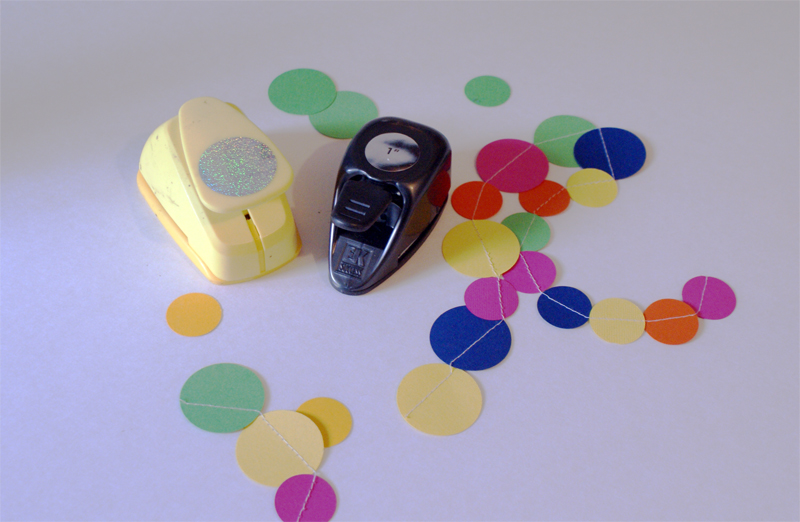 My last idea is to take those two different sized circles and put them next together, just like the basic garland. That makes a lot of fun too!
Are these not just the most fun garlands? So bright and colorful! I really love garlands all over. These decorate the ceiling of the kids room. Where are you going to hang yours?
This post was published on Muse of the Morning.com