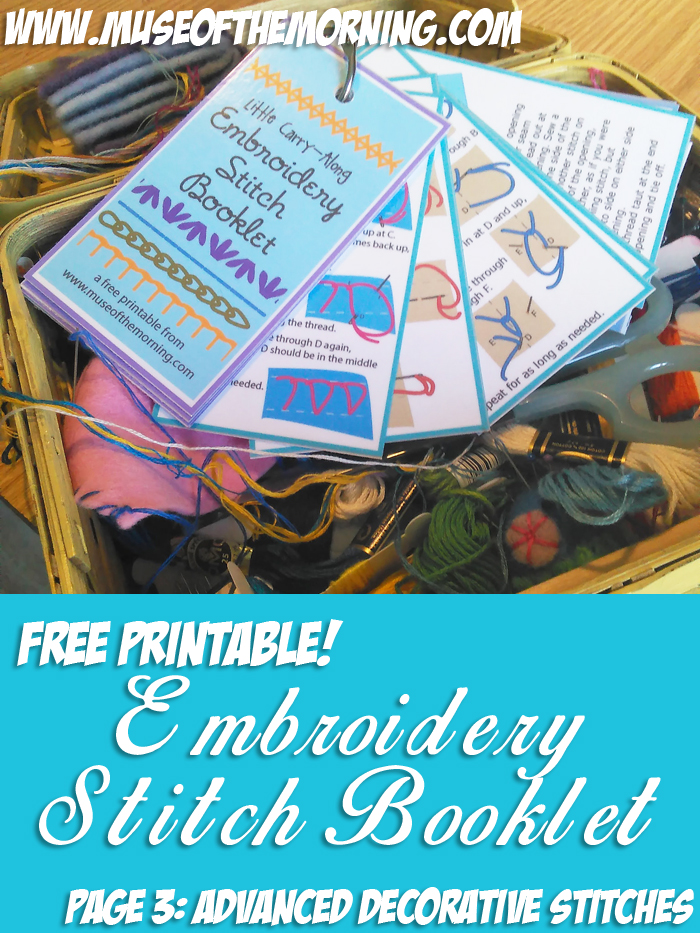 The last couple weeks I've been sharing these free printables for an embroidery stitch booklet. Today I'm presenting you with page 3!
Page 3 of the Embroidery Stitches Binder Ring Booklet includes:
~ star eyelet stitch
~ fern stitch
~ wheat ear stitch
~ herringbone stitch
~ closed blanket stitch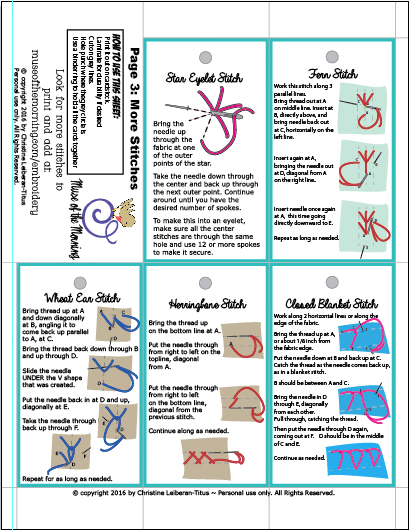 Altogether that makes a book with 14 stitches (and the cover). What stitches should I add next? I love having this reference in easy reach, right in my embroidery basket!!
Find the free printable sheets in the shop!!
This post was published on Muse of the Morning.com
This is the third set! Don't forget to download the first set and the second set!