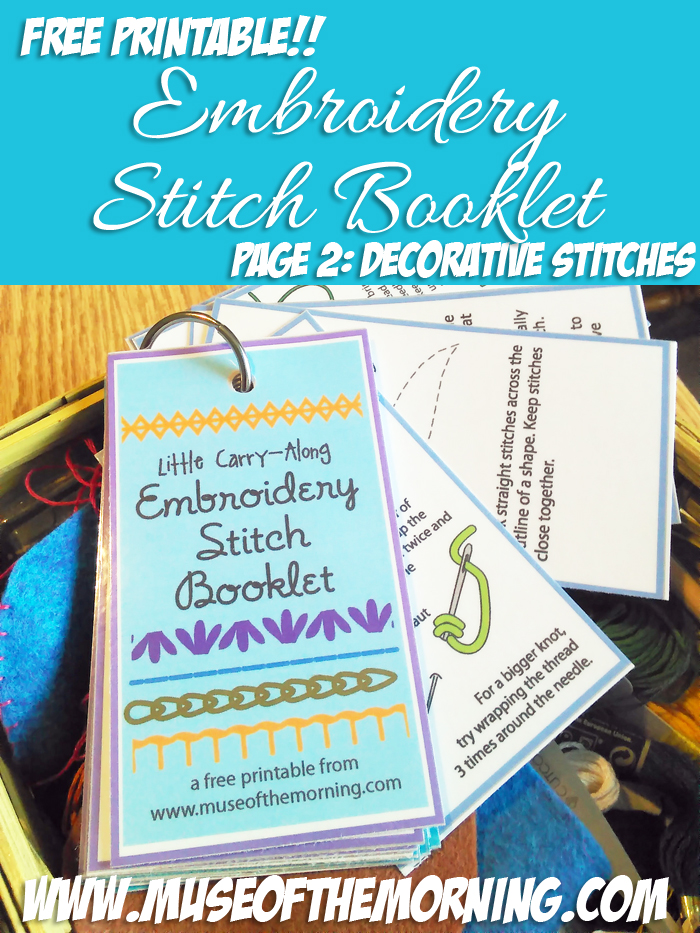 Last week, I shared the first page in a booklet of embroidery stitches designed to go on a binder ring and hang out in your embroidery basket for whenever or wherever you happen to be embroidering!
Today, I'm sharing the second page. These stitches are some more of my most used and favorite stitches. Well, except for satin stitch. I don't really like the satin stitch and I don't use it often, but I'm making this for you, and you might use it all the time.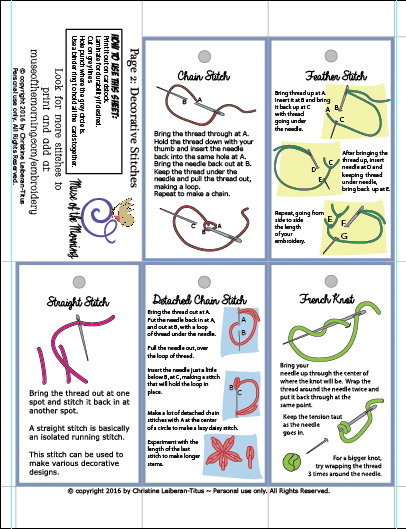 The stitches included in page 2 are:
~ french knots
~ feather stitch
~ straight stitch
~ chain stitch
~ detached chain stitch
Just like with the last one, print it off onto cardstock, laminate if desired, cut out and keep the pages together with a binder ring.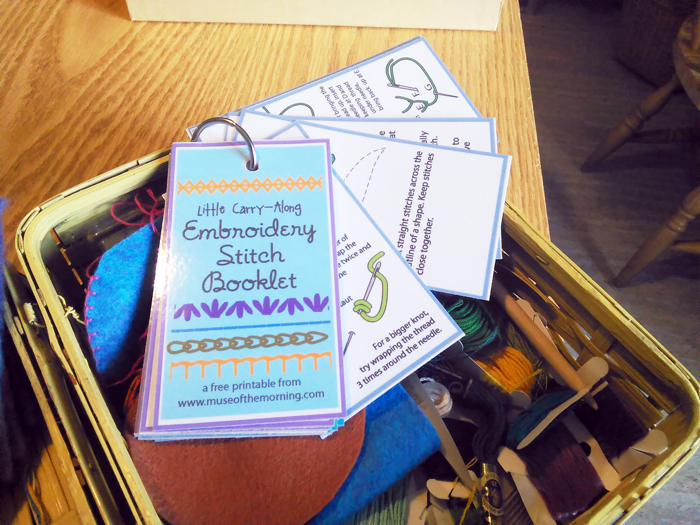 This post was published on Muse of the Morning.com
This is the second page of stitches. Don't forget to check out the first set and the third set!!