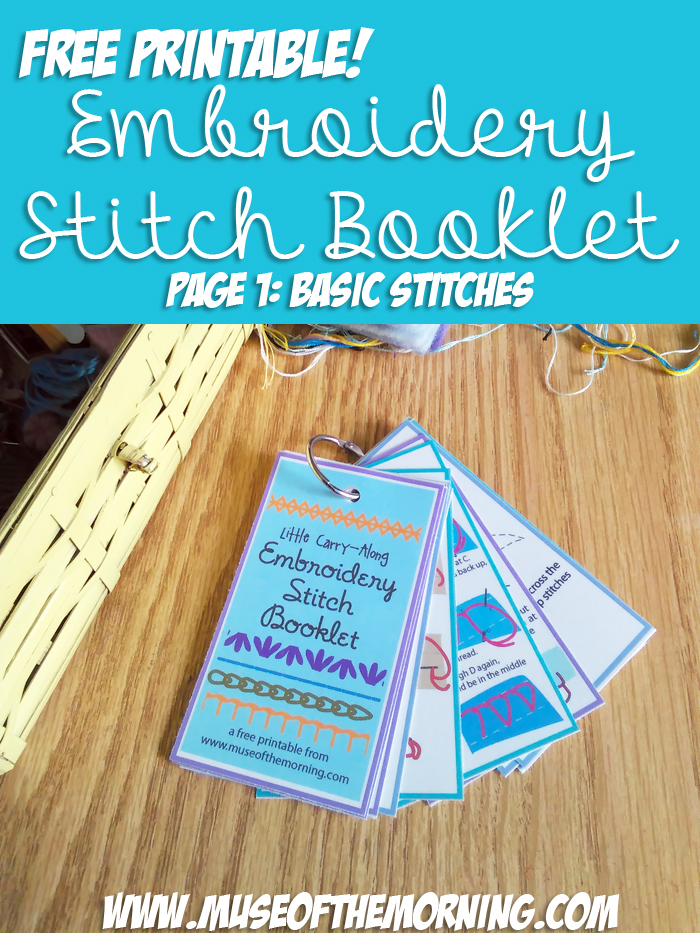 Are you ever out somewhere doing some embroidery and you can't remember a certain stitch and you kind of need to know right now, but all your embroidery books are at home? This happens to me all the time.
I've got a solution for you. This is my binder ring booklet. It's a FREE printable that I created. Today, I'm sharing page 1 with you. I'll have the other pages out as I get them finished.
I really want something that reminds me of the different types of stitches that I could do, and how to do them, but is small enough to fit in my embroidery bag. I already have Stitch Sampler by Lucinda Ganderton- this book is the best embroidery stitch book that I have come across. But it's still book sized. It won't fit in my purse or embroidery bag, it's pretty bulky (even though it is less bulky than other books!).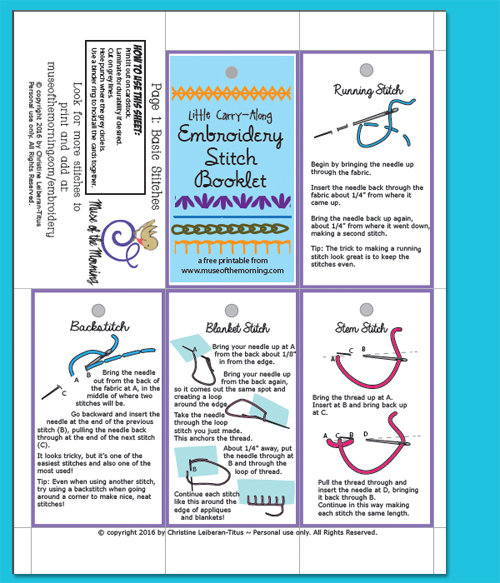 On this page, I've started with some basic stitches that I use all the time:
– running stitch
– back stitch
– stem stitch
– blanket stitch
There's also a cover for the booklet. Print them all out on cardstock, laminate and hole punch. Keep them together with a binder ring, like I've shown in the photo below and stick the booklet in your embroidery basket.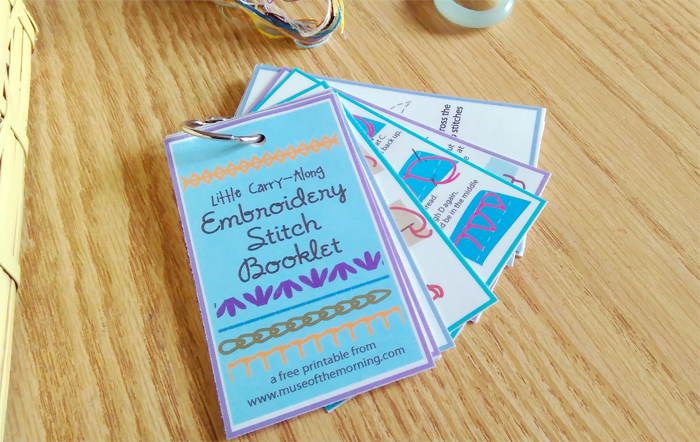 Pretty simple and cool! I promise in future weeks I will have even more out- starting next week as a matter of fact! So come back and see!!
This post was published on Muse of the Morning.com
This is the first set of stitches. Check out the second set and the third set.