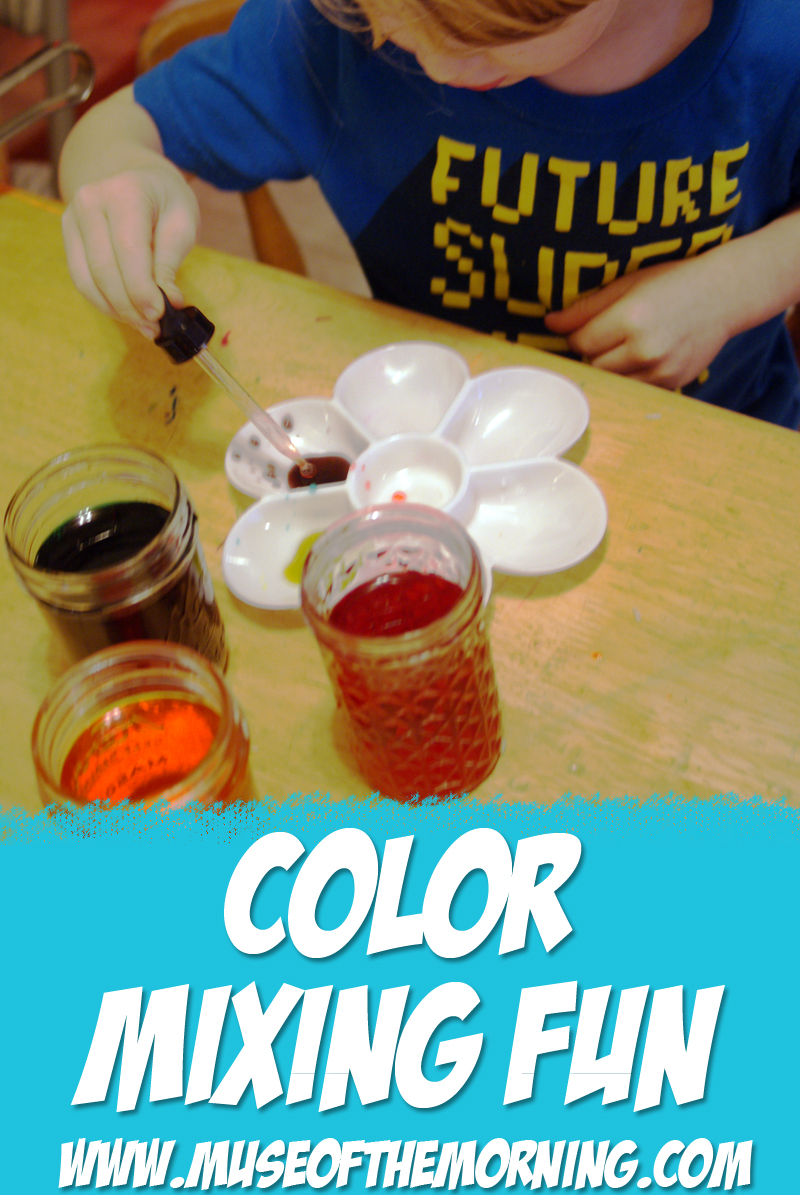 Winter days when its too cold to go outside, you may often find yourself searching for activities to keep the little ones busy! Color mixing is a lot of fun to do on those sort of days and you only need a few materials that you probably already have around the house.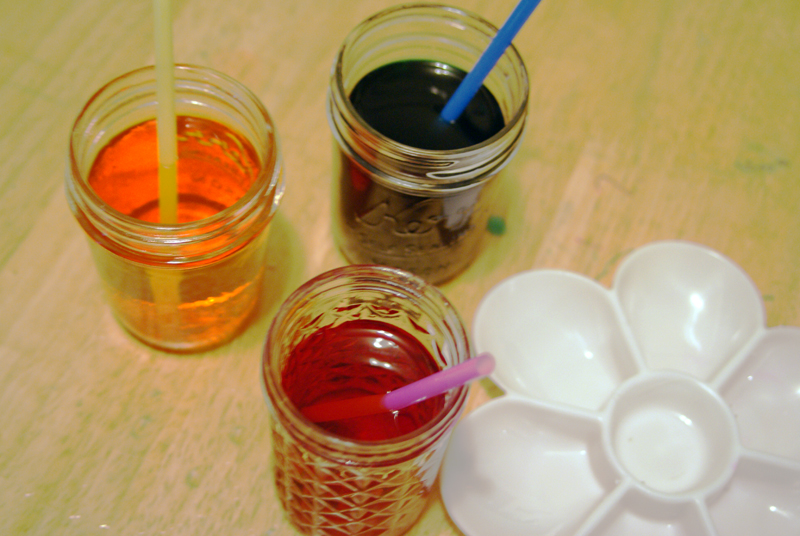 You'll need:
liquid watercolors in primary colors – red, blue and yellow – or you can use food coloring
a dish for mixing the colors in – I love this ceramic palette
pipettes or eyedroppers
some jars for making up the colors
Fill up some half pint jars halfway with water. Add enough drops of the liquid watercolors to saturate the water as desired.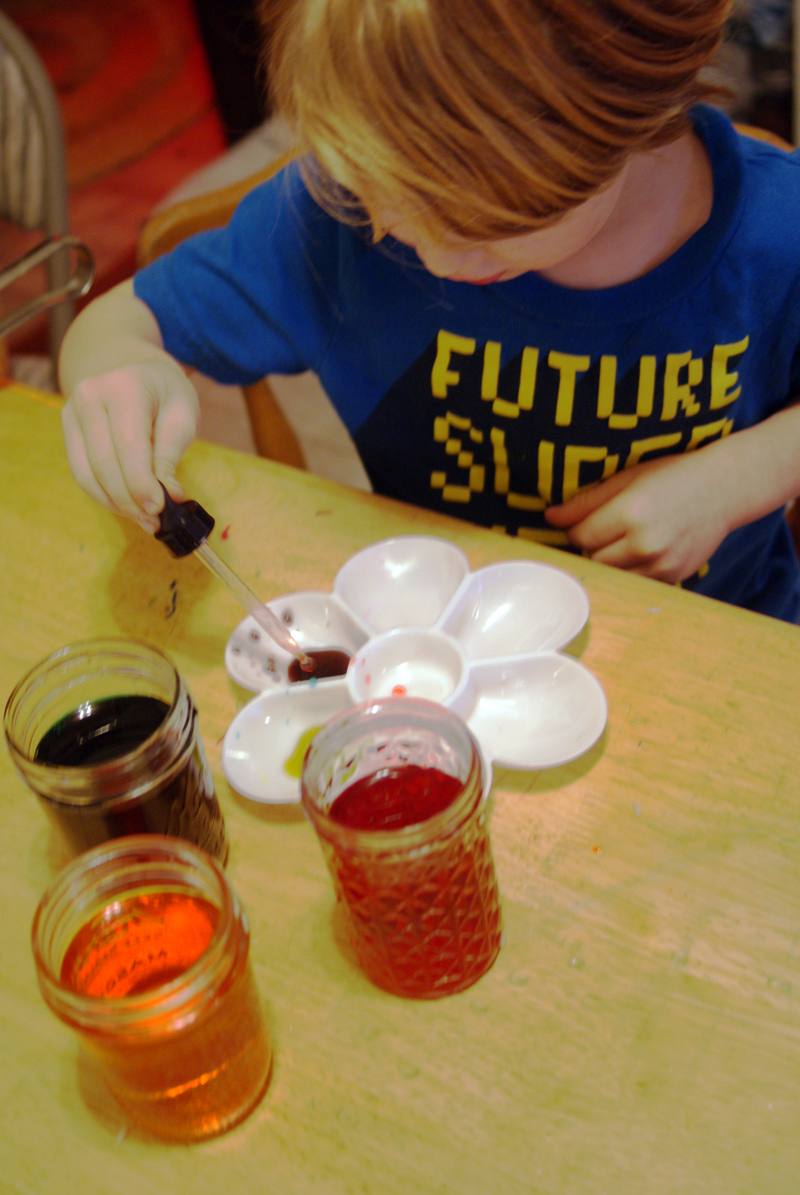 Set up your kiddo with the palette, a pipette and the colors in the jars.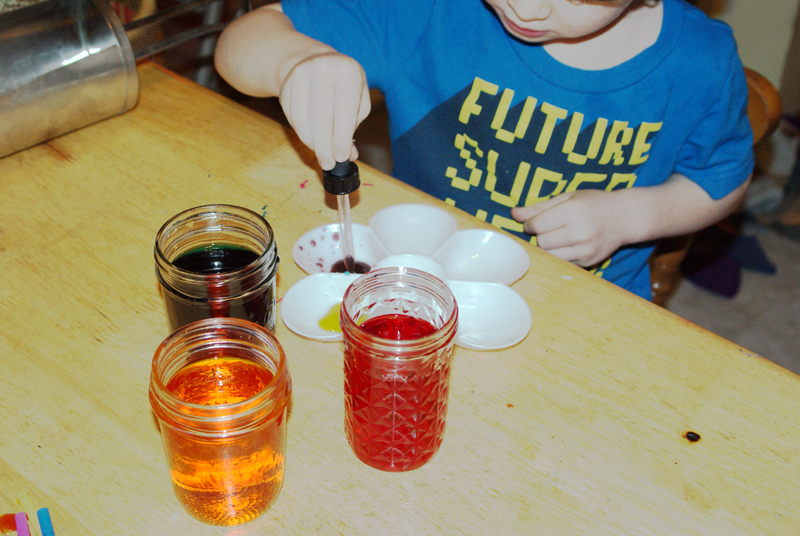 Now, just sit back and watch and see what they do on their own.
You can engage them in conversation by using questions like:
"What might happen if you mixed those two colors?"
"What color did you just make?"
You can use terms like hue, tint, primary colors and secondary colors.
Don't overwhelm the kiddo with talking though, mostly let them do their thing and explore.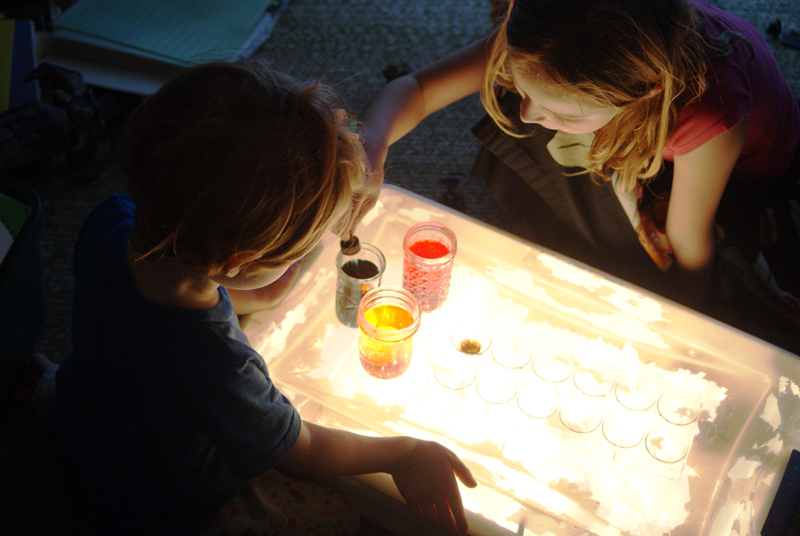 You can also do this on the light table, which is also a ton of fun! For that, you'll need something clear to mix the colors in. I found this random egg container at the thrift store- but here's a perfect one from Amazon.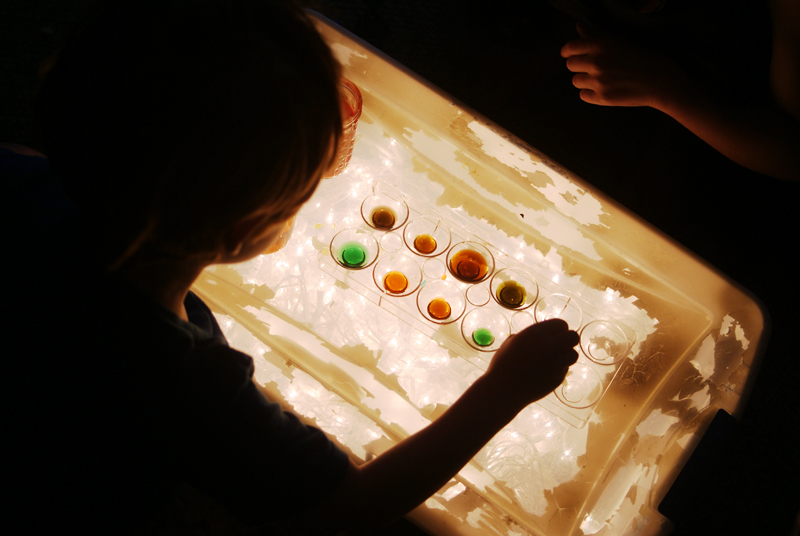 What a great way to spend a wintry afternoon!
This post was published on Muse of the Morning.com