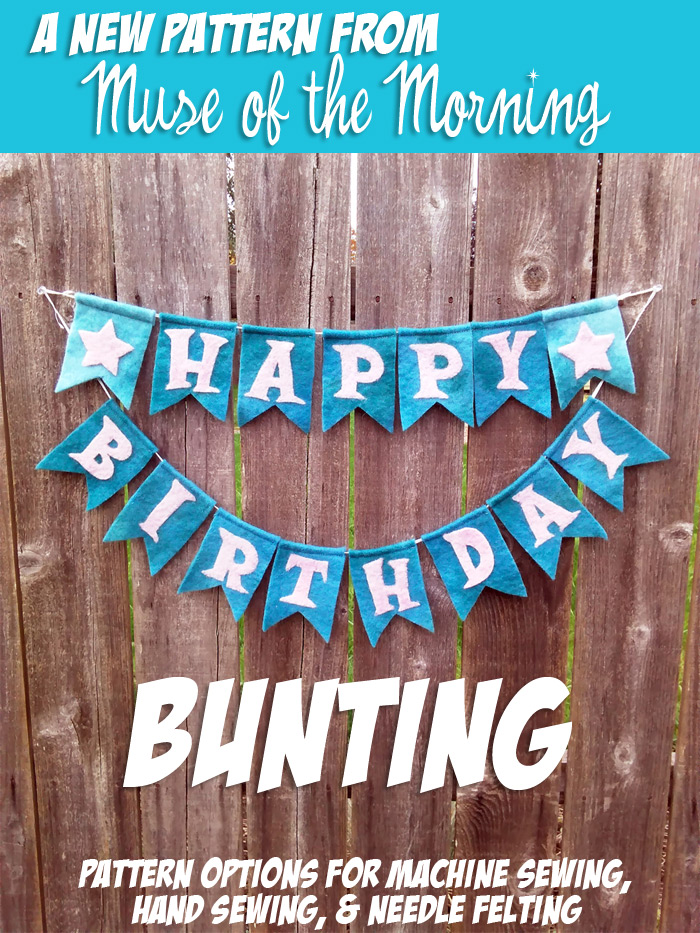 A few days before their very special day, the birthday person gets to open up our special birthday box and pull out the special birthday decorations. I try to add something to it for each birthday, but right now, it includes a crocheted crown, a handmade garland, a fancy plate for the birthday cupcake and the birthday bunting that you can see above. The birthday person gets to hang up the decorations as they like to celebrate their very special day.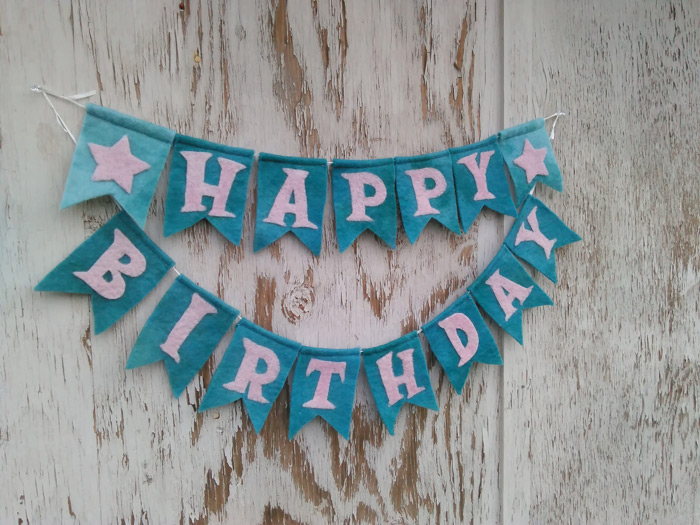 My version is needle felted, but in this pattern, I included instructions for machine sewing, hand sewing with three different stitches along with the needle felting! The pattern comes with all the pieces necessary to create the banner above, with instructions to easily print the pattern onto freezer paper and then cut out and get started!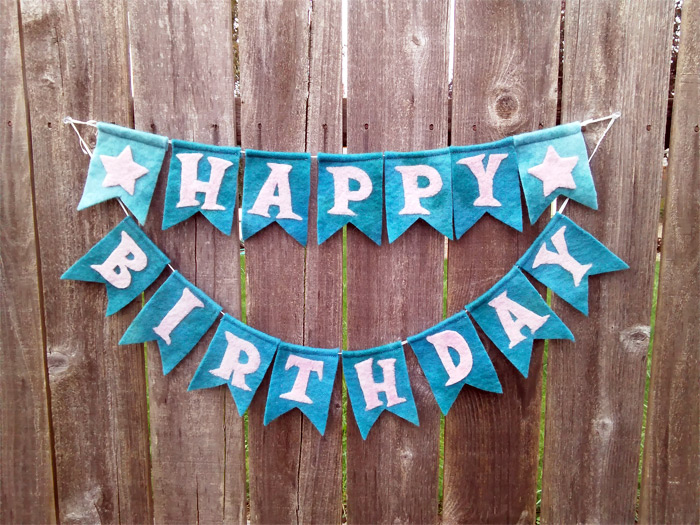 You can get started on this pattern this weekend!! Click Here to check out the pattern or locate it in the shop under Decor and Household patterns!
This post was published on Muse of the Morning.com