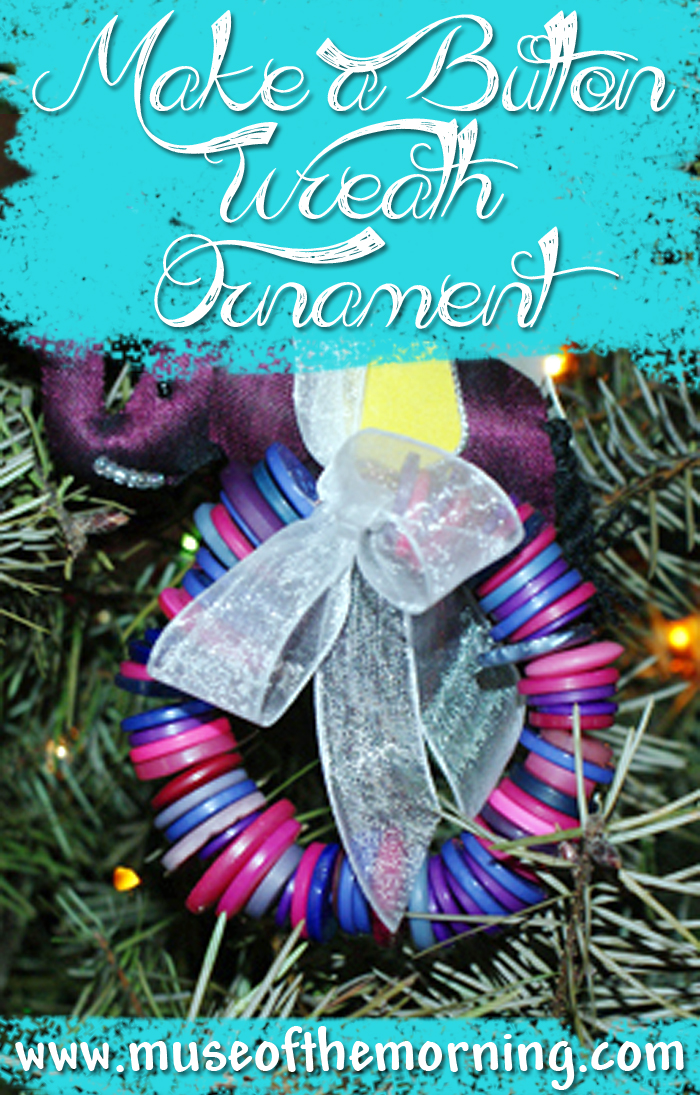 Do you have a big bin full of buttons? Doesn't every crafter or sewist? This is a great project for using up a lot of those. A lot of ornaments become heirlooms so this would be great for using some of those vintage and antique buttons that you've been saving!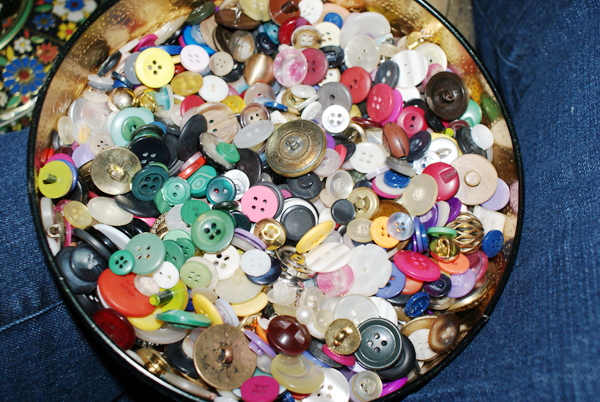 Supplies:
– Buttons or all shapes and sizes – these can be found and collected buttons, or some you buy just for this purpose!
– Some craft wire. It doesn't have to be too thick, just enough to hold it's shape. I like this 24 gauge wire.
– Some satin or other fancy ribbon. I like 3/8″. This is a good variety pack.
Cut the wire with wire cutters into about a 10 inch length.
Thread one button on the wire and secure in place by bending the wire around it. Don't make it too tight to get undone, it's just to keep all the other buttons in place.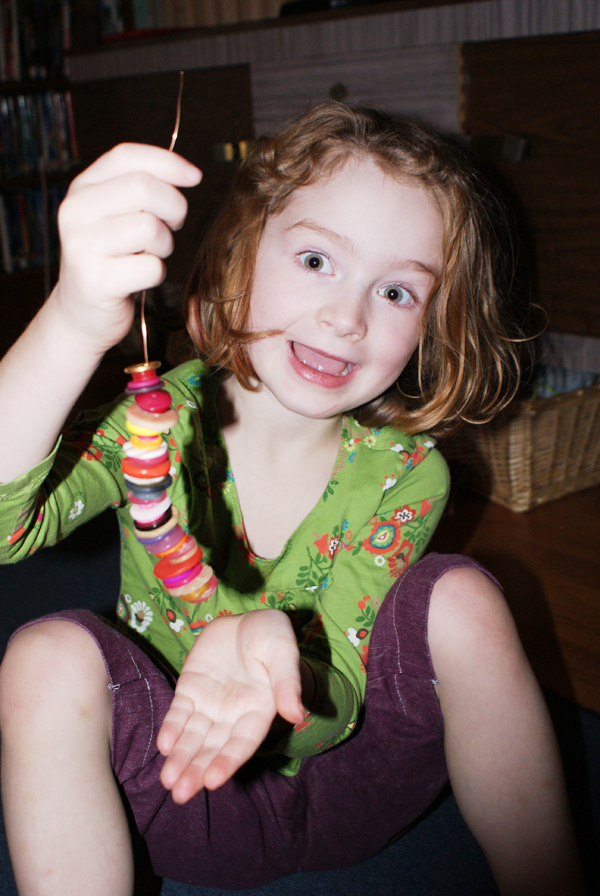 Thread more buttons on the wire until you feel like you have enough.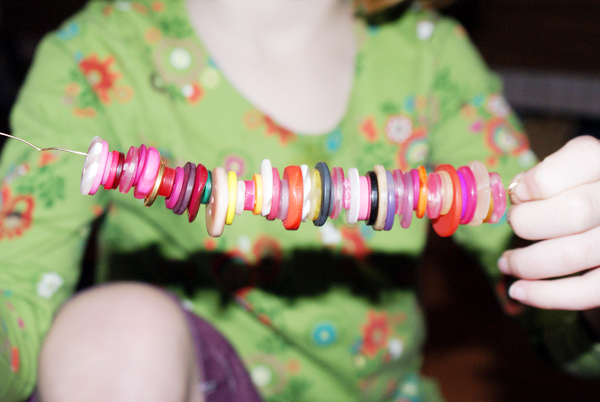 Undo the end from that first button and bring the ends around and wind them together.
Finish up the wreath by adding a ribbon to hang from and tie a bow around the top.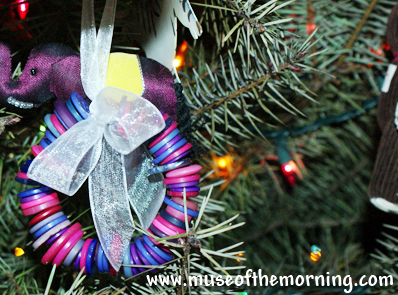 And there you have it! That was easy, right? This is a super fun craft to do with kids too. You might just have to twist the wire for them.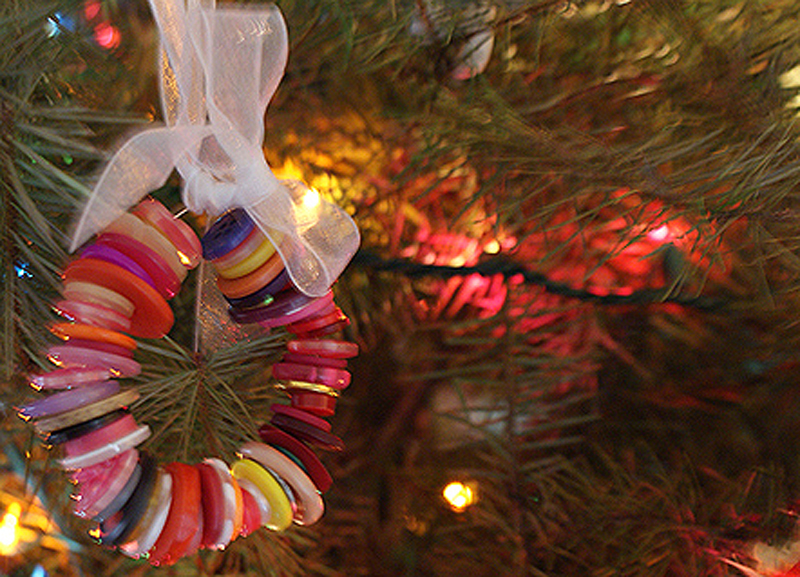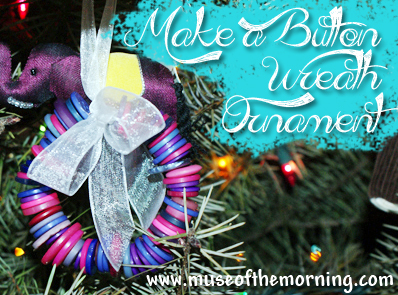 This post was published on Muse of the Morning.com