It seems like it was just Winter Solstice and the Christmas holidays, and here it is almost Valentine's Day! If you're looking for just the thing to make for your sweetheart, I think I have a great idea for you!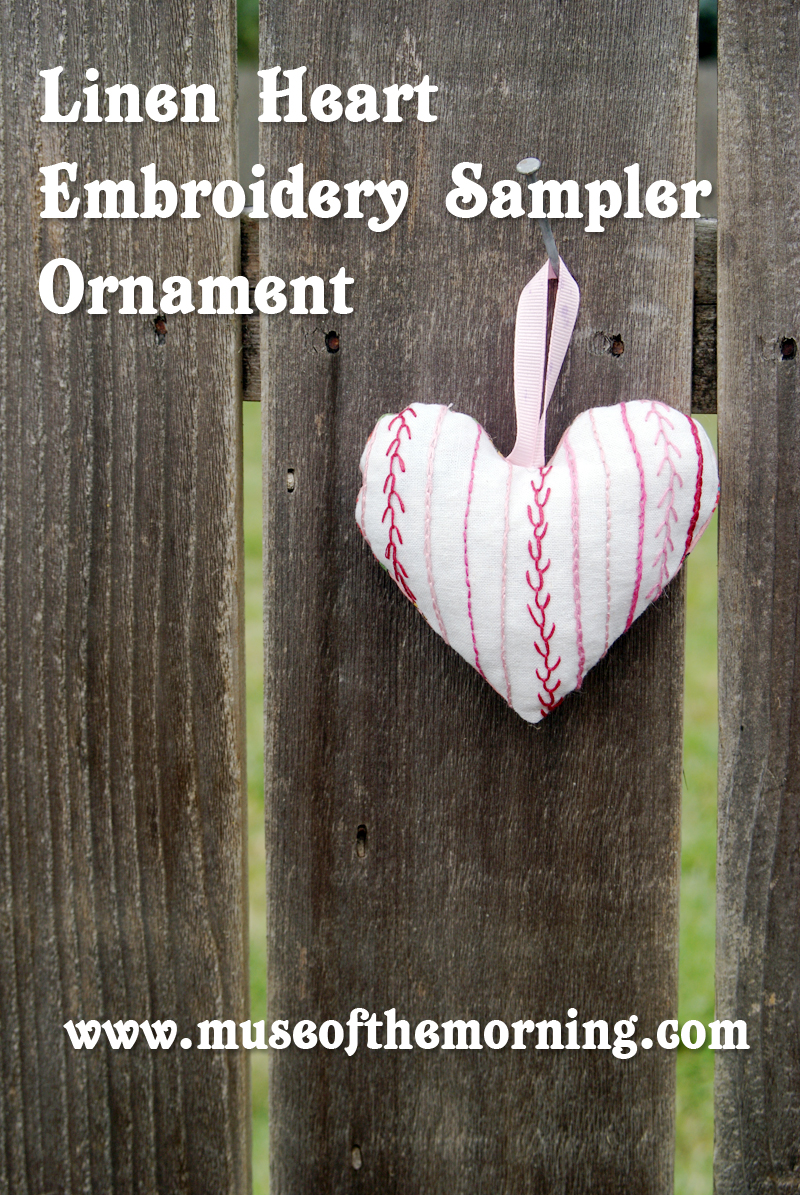 Ornaments aren't just for Christmas trees. I love to have certain ornaments hanging around all the time. Like this TARDIS ornament I made for CraftingCon or little owl guy!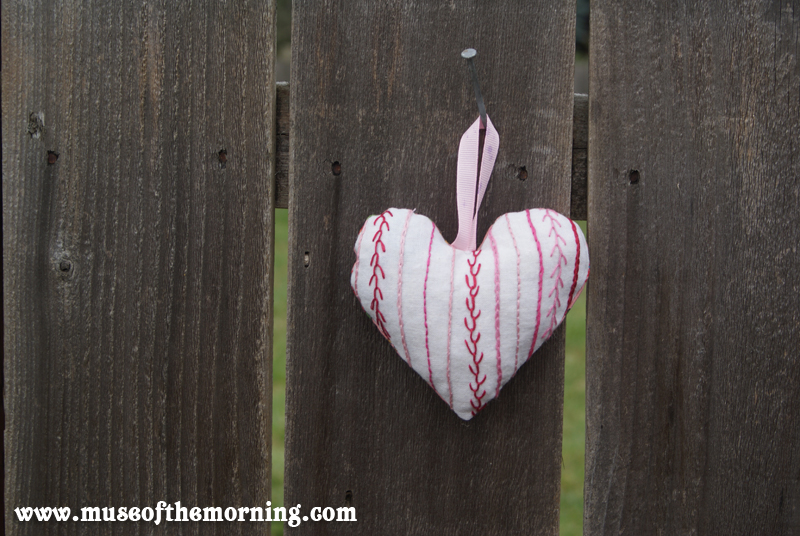 This sampler uses stitches from my Lil' Free Printable Book of Embroidery Stitches.
For this tutorial, you'll need a scrap of linen, the size you'd like your heart to be, embroidery floss in shades of pinks and reds, wool stuffing, a bit of ribbon for the hanger and another scrap of cotton fabric in a pretty print.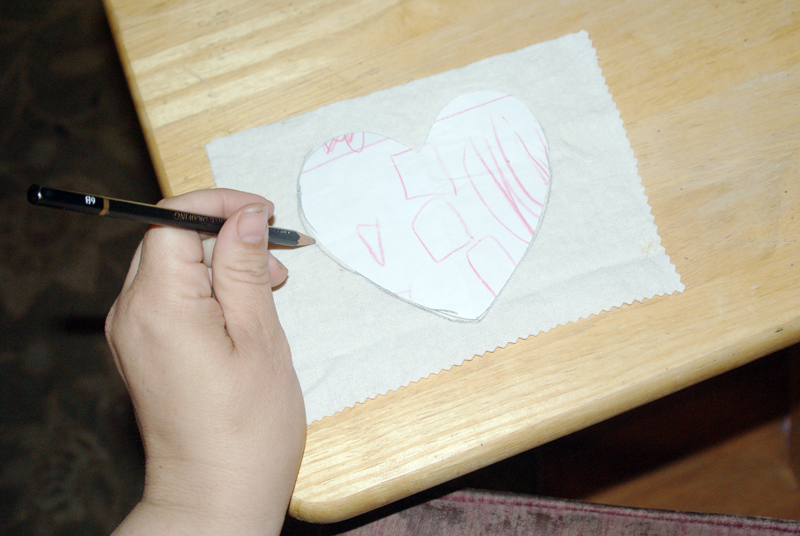 Cut a heart shape, by folding a piece of paper in half and cutting half of the heart. I recommend a size of about 4-5 inches x 6 inches for the heart. Unfold the pattern and lay it on top of your linen piece. Trace the heart with a water soluble pen or very lightly in pencil.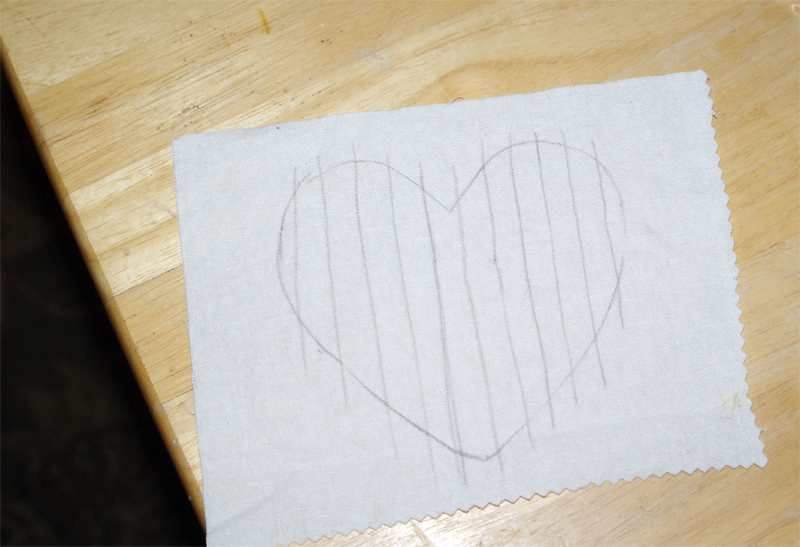 Draw vertical lines about 3/8inch apart, all along the width of the heart shape with the water soluble pen or in very light pencil.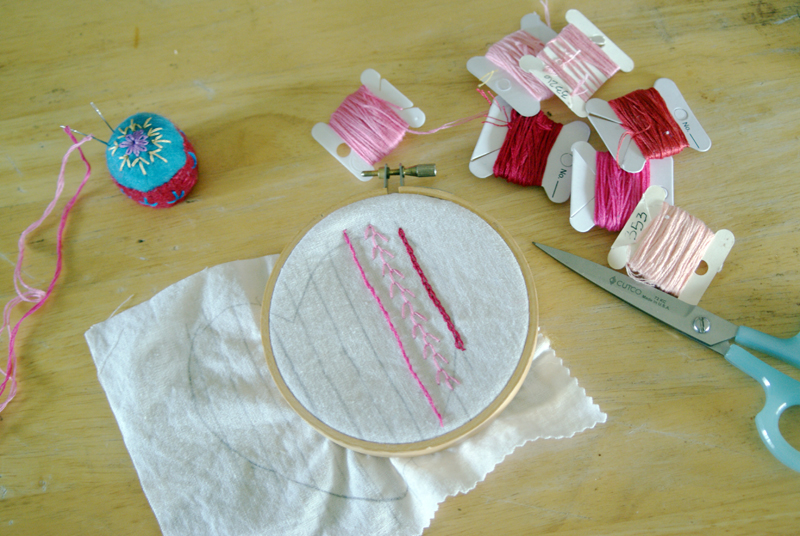 Stretch the fabric in an embroidery hoop and do a different stitch on each line. You can use any stitch, but a good place to start is to do all the different stitches from my Lil' Free Printable Book of Embroidery Stitches. Use a different shade of red or pink for each stitch.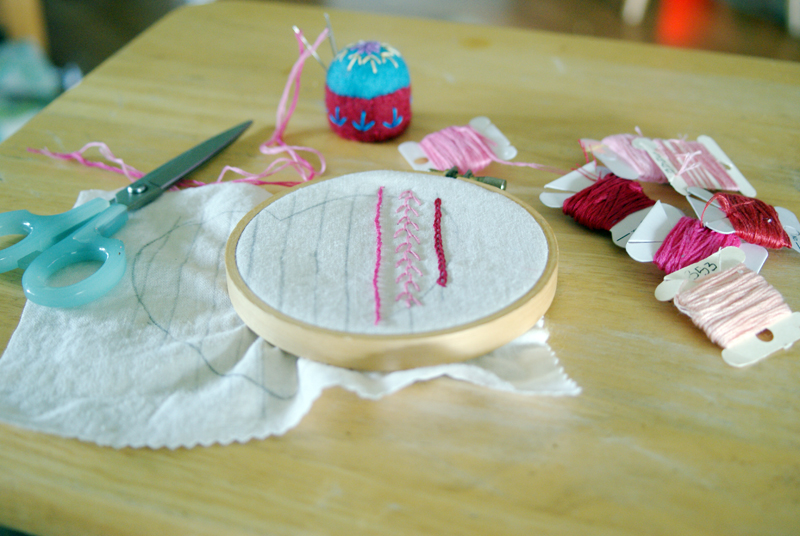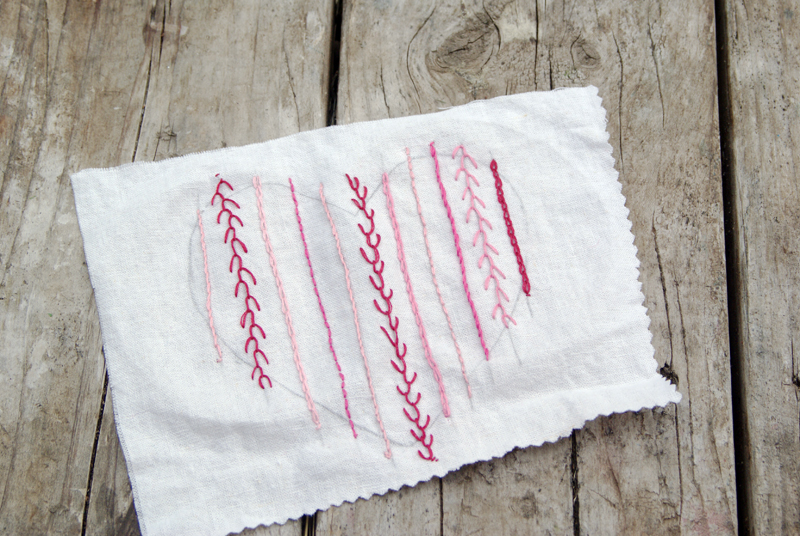 When it's all finished, rinse the fabric to wash out the water soluble marker or the pencil. Allow it to dry and then iron the fabric.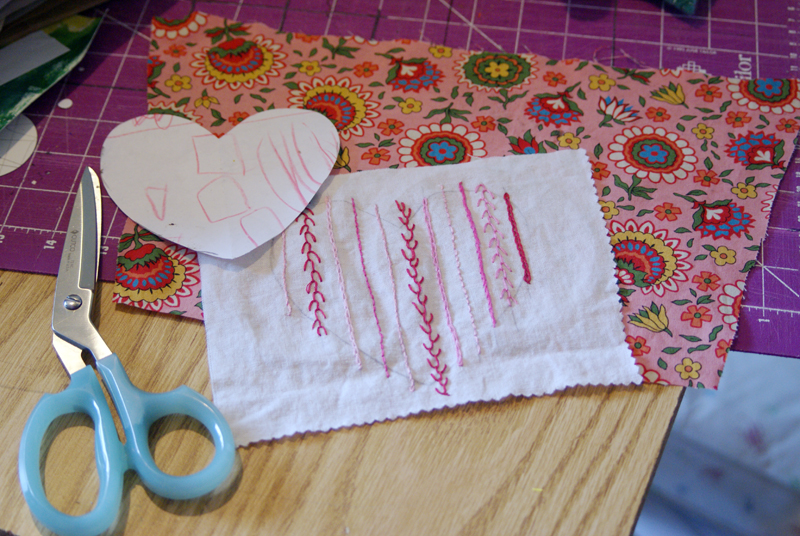 Choose a matching cotton woven print for the back of the ornament.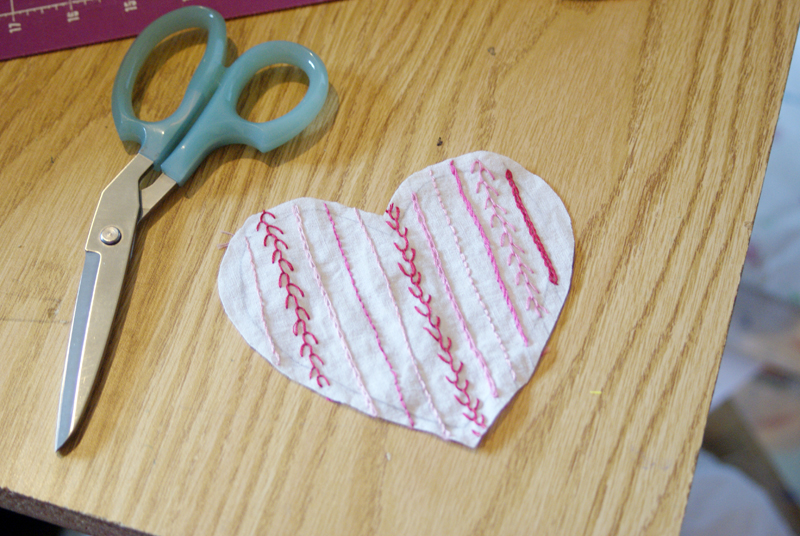 Cut out the embroidered heart about 1/4 inch around the penciled edge.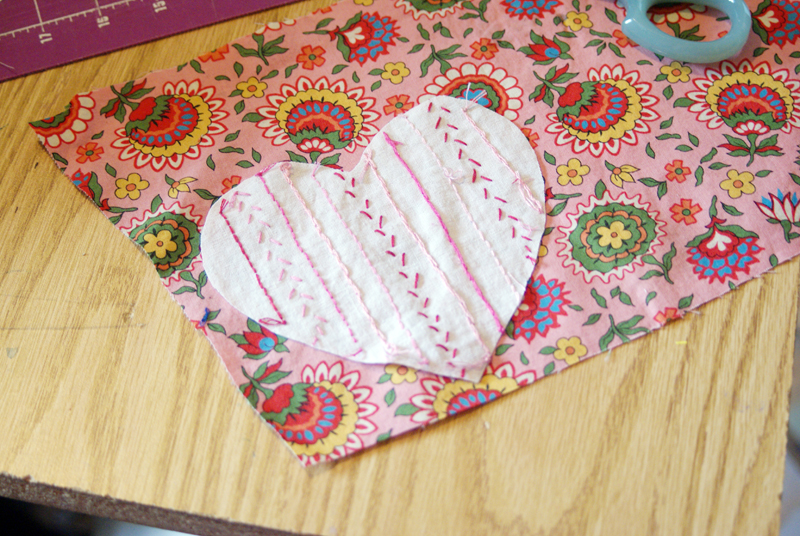 Use the embroidered heart as a pattern and cut a matching heart from the cotton woven. Cut them with right sides together.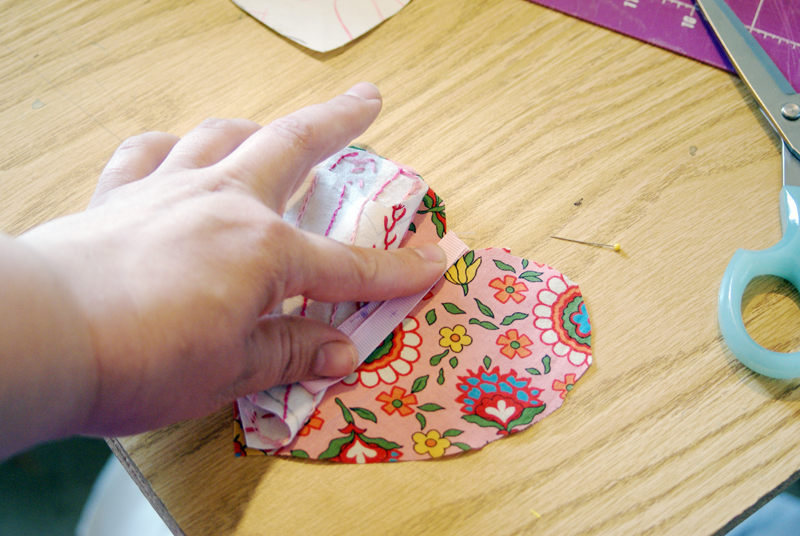 Fold the top heart back a little bit and place a length of ribbon inside. The ribbon should be about 6 inches, and folded in half. Tuck it in, with the ends of the ribbon poking out between the fabrics.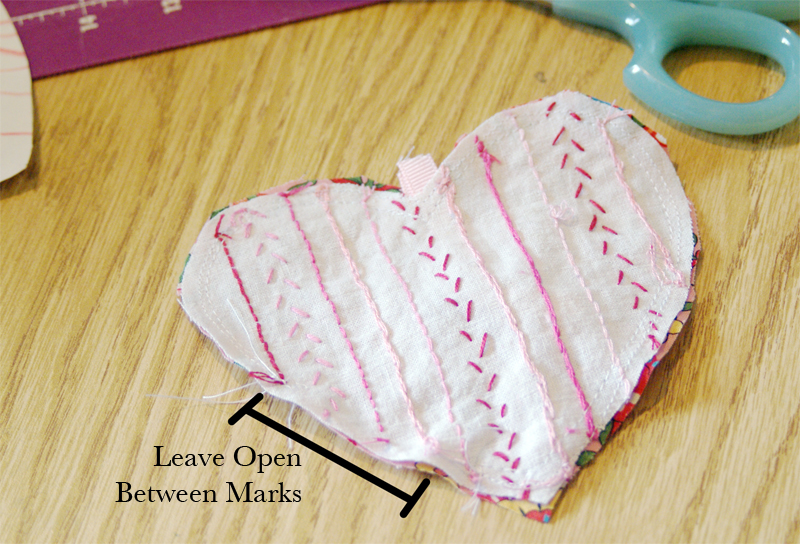 Stitch the hearts together with a 1/4 inch seam allowance. Leave it open as shown, between the marks on the straight side.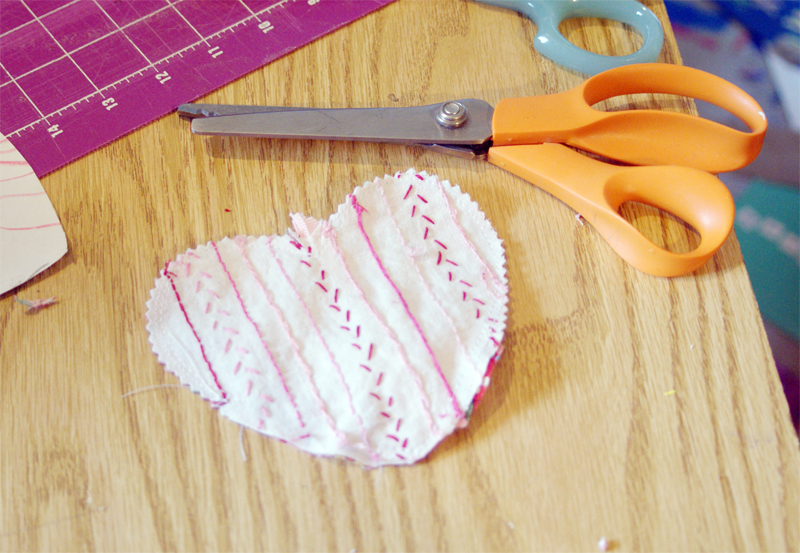 Clip the curves, or use pinking shears around the curved edges of the heart.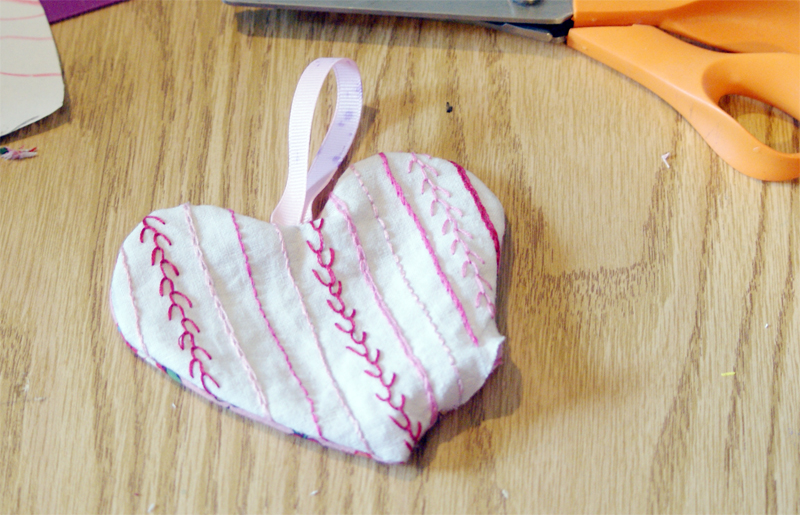 Turn it right side out. Use a chopstick or unsharpened pencil to poke out the bottom corner.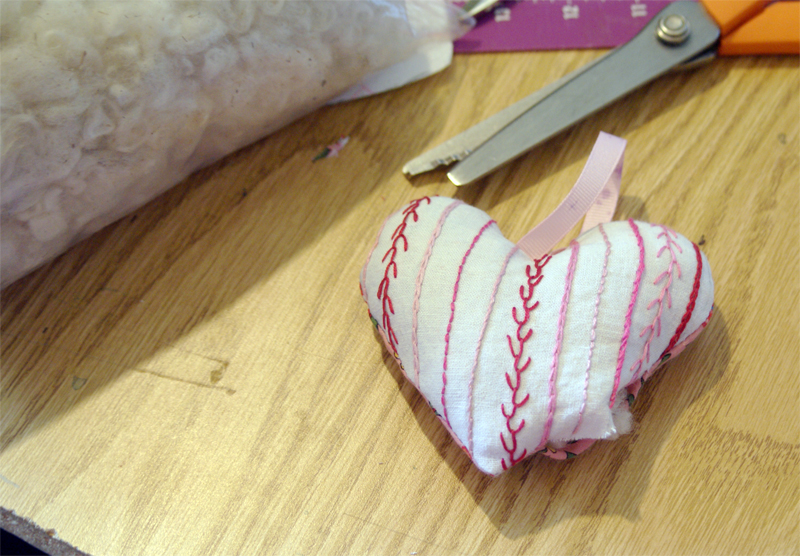 Stuff the heart with wool or polyfil.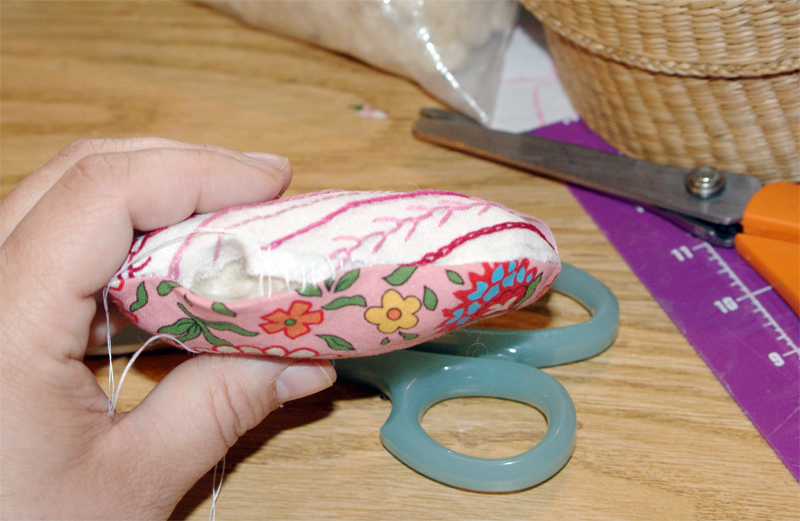 Stitch up the opening in the heart with a ladder stitch. You can see my ladder stitches in the photo above.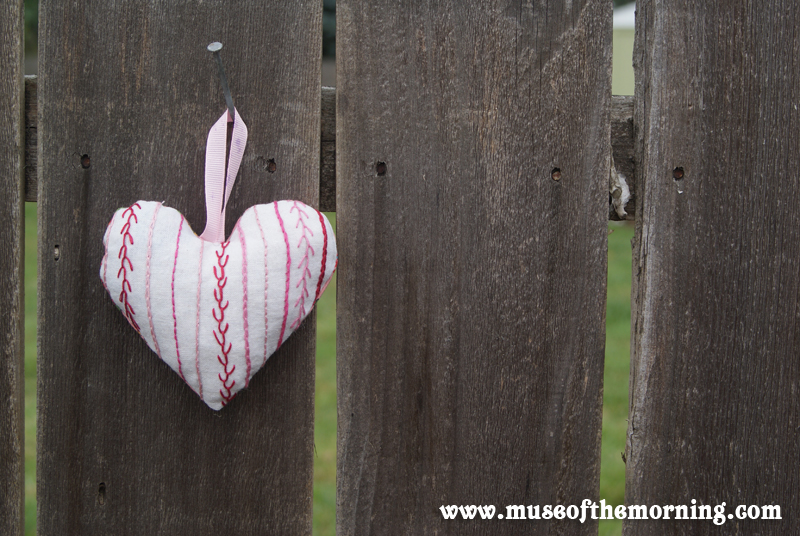 And that's it. You're finished!! What a lovely ornament- it would make a perfect gift or ornament for your favorite valentine!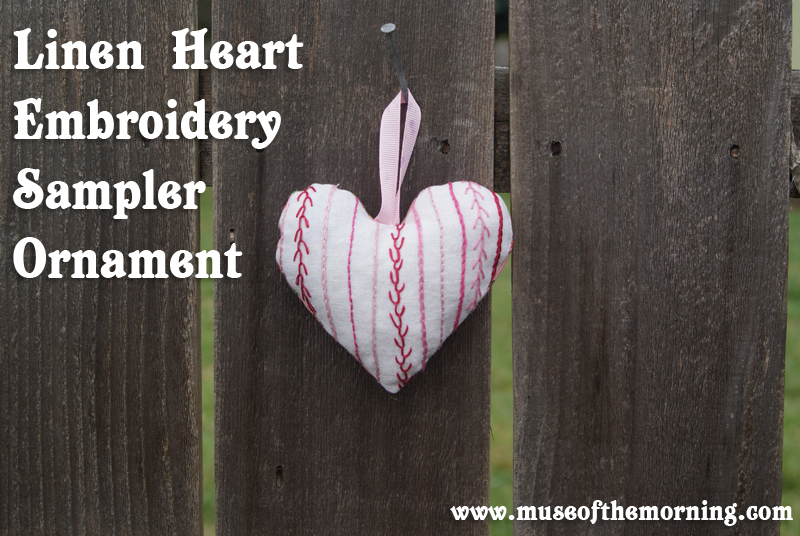 What are you going to do with your ornament?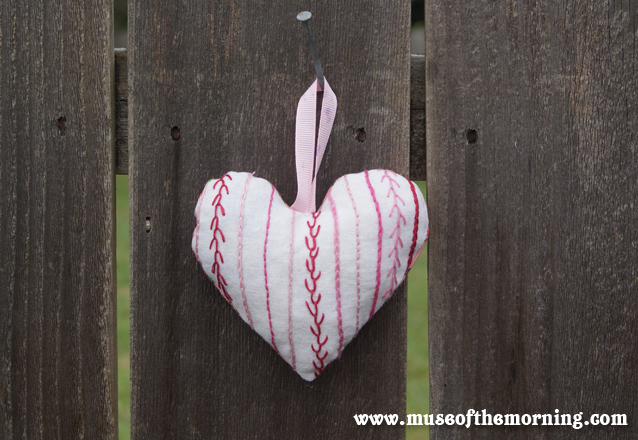 This article is from Muse of the Morning.com