I've reached a point where there's a lot of stuff going on. Summer things, like Lil'Miss being in a play and all the summer hiking and biking and playing in the sprinkler, but also stuff going on with me emotionally and trying to decide what direction to take my business.
And so.
I'm going on hiatus. Vacation. A sabbatical. A holiday. Ladies and Gentlemen, I'm just going to take a break for a while.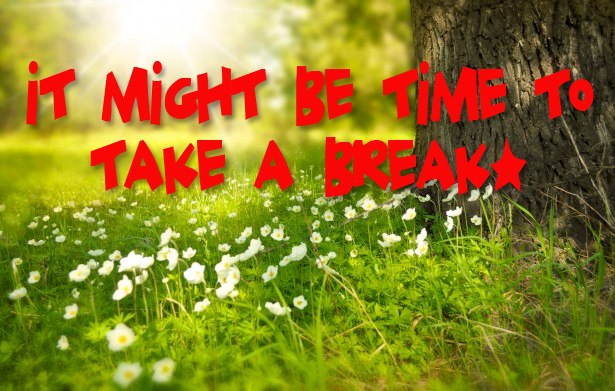 But I won't be gone forever. I'll be back in the fall.
Also.
The shop will still be up, so don't worry, you can get all your patterns, and I think even the kits will stay stocked!
And, I'll still be around the interwebs! I post a lot on Instagram. Come over and follow me to see all the secret crafty adventures of Chrissy the radical homemaker, homesteader and general all-around crafty lady….
You can also follow me on Facebook. All my Instagram photos get sent there, so you won't miss out on a thing!!
I even have at least one post already written and scheduled for this summer… so you'll even get a surprise post!! Woo hoo!
Come on! Say hello! Let me know what you're doing this summer!!
And don't forget to do some cool summer fun activities!!
See you in the fall!!