It's finally time for my first Spotlight on Creative Women! I am so excited to welcome Ashley Hilmer of Creations By AshleyH on Etsy. Ashley creates crochet scarves and jewelery made from new and upcycled elements. She has a really fantastic shop with beautiful photos. She's spending time focusing on her fairytale and fantasy jewelry line right now.
Here's what she had to say about being a Creative Woman:
Why did you choose a creative business?
I love creating! I can't imagine doing anything else. I wanted to share unique, one of a kind, and fun accessories for people to express themselves with. I was so tired of shopping and finding cool accessories just to find out they are massed produced and that everyone had the same thing. I pride myself on being unique. I want other people to bring out their own individual styles! We are all different, we should show it!
How did you get started?
I started by seeing some keys in an antique store and thinking, "hey I can make something out of that!" That is how my upcycled jewelry was born. My crochet scarves came about because I wanted to make my own fun scarves to wear in Wisconsin winters (it gets cold here!). Then I got a lot of compliments on them, so I wanted to make them for other people too!
What are some challenges that you've had to face in being a woman with a creative business?
I would say being a woman with a creative business brings the challenge of everyone thinks you do this just as a hobby. Like you aren't serious about it. I am very serious about making my business work and sometimes people say to me, "Oh what a nice hobby. You must have a lot of time on your hands." No, I do not have a lot of time on my hands because this is my job! I am working. People don't always understand that. I just smile and take comments like that with a grain of salt. After I get to talking to people about my business, they realize it's not as easy as it sounds. They tend to change their minds after they hear how long my crochet items take to make. People don't always realize how much time and effort goes into creating something from scratch with your hands. I just keep on going no matter what. I don't let people who don't understand get me down.
What is your favorite thing about the work you have chosen?
My favorite thing would have to be the fact that I am making products that are going to bring out each person's individual style. All of my jewelry is one of a kind. There is no other exactly like that piece and I refuse to make exact duplicates out of any of them. People deserve something that is only there's and is special. Something that is just for them and brings out a certain unique part of them. That's my favorite part. I get to do that for them!
How has your creative business affected your parenting and your home life?
I am a stay at home mom. So I am lucky enough to be able to do this all day. However, that doesn't mean this comes without sacrifice. Promoting and creating takes a lot of time. So sometimes my kids want to play and I have to say I am busy working right now. That goes the other way too. When my kids need help with homework or are sick, my business goes on the back burner. It's all a balancing act. I can't always be focused on my business and I can't always put it off. You really have to find time for both.
What do you do to continue having fresh ideas and new products?
I really find inspiration in just about everything. I am always looking at a charm or a piece for my jewelry and being inspired to create around it. Or I am looking at a fun color of yarn and imagining all the possibilities. I have a hard time not being inspired!
What is a tip or two that you would share with other women looking to start or build a creative business?
Don't give up. There have been SO many times I have wanted to give up because my business just wasn't making the money I needed or wanted it to. I still have those times. The moment I stopped worrying so much about the money and focused more on just creating, was the moment I found happiness with my business. Also, promote, promote, promote! You can't expect your business to just draw in business without people knowing it's out there!
Take a look at Ashley's etsy shop and see what I'm talking about with the beautiful pictures!
Se more of her work on her facebook page, on instagram or see her pins on pinterest.
Thanks Ashley, for allowing me to interview you! I really enjoyed this process and I loved learning about your shop!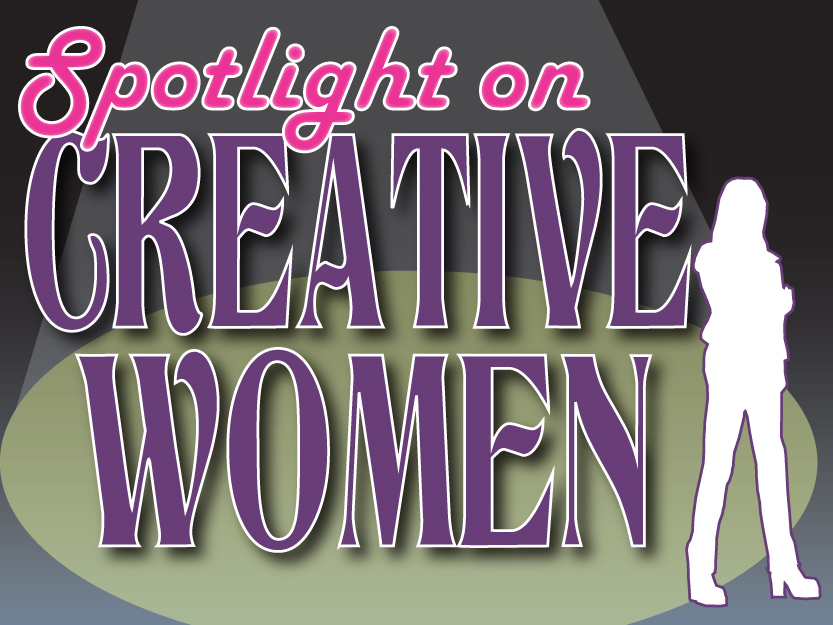 I'm looking for creative business women of all sorts to interview for this series- would you like to be interviewed? Check out the Spotlight on Creative Women Introductory Post for more information!
This interview was published on Muse of the Morning.com