Last year I told you about a bunch of Halloween Pattern Hacks that I had done over the years of my Ramblin' Raglan Mega Pattern Pack. This year I want to share the very first dress hack I ever did.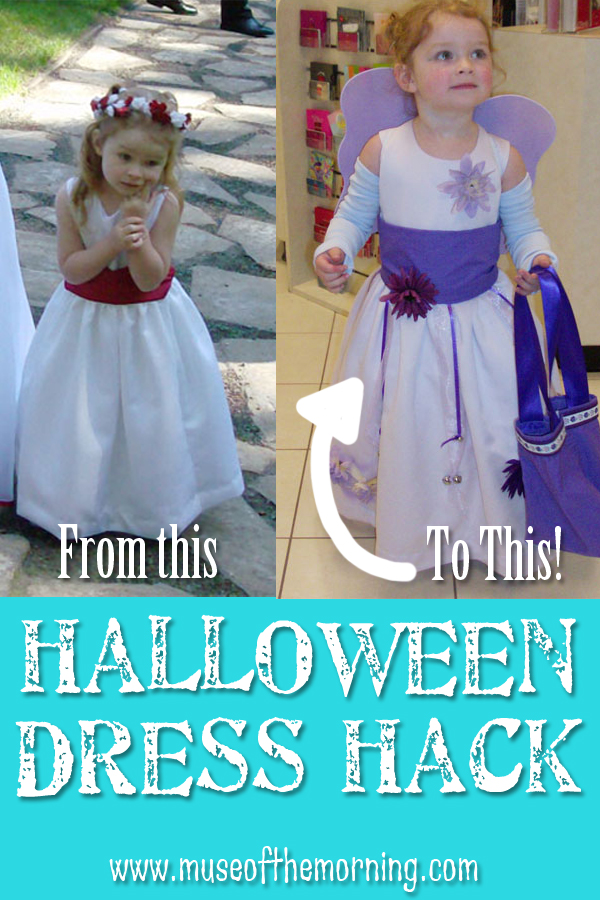 I believe this was the year Lil' Miss was 2. That would be 8 years ago. (OMG my daughter is a decade old! How did this happen!??!) She was a flower girl in a friend's wedding. I was asked to sew the dress too- so this was my first experience sewing with this satin-y fabric and sewing in a zipper. I think I did a pretty nice job!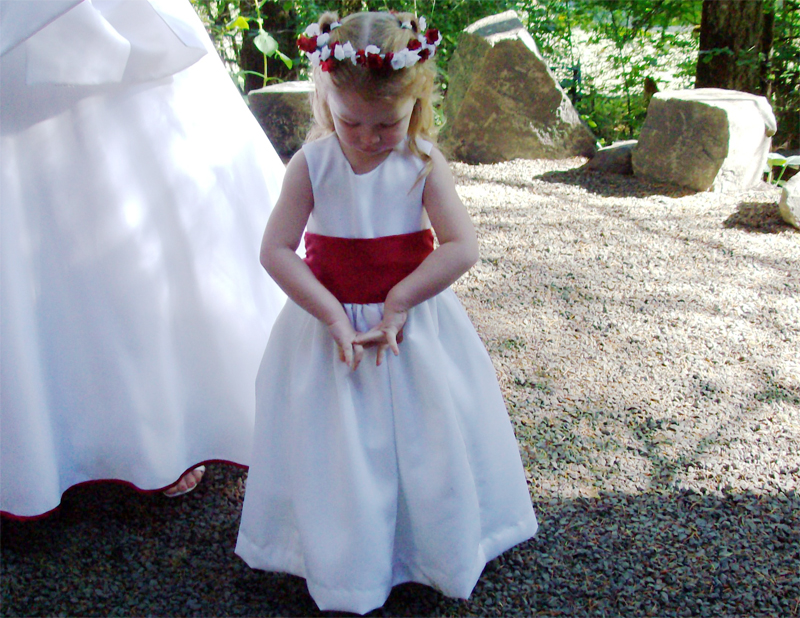 She was so adorable! This was back when she was also very photogenic.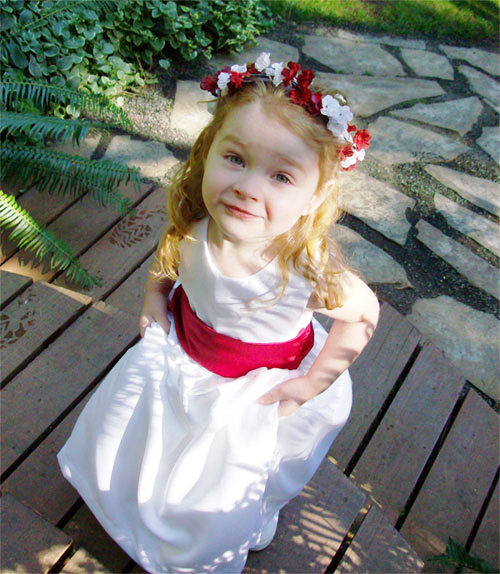 Now, it's like pulling teeth to get her to give a real smile in photographs.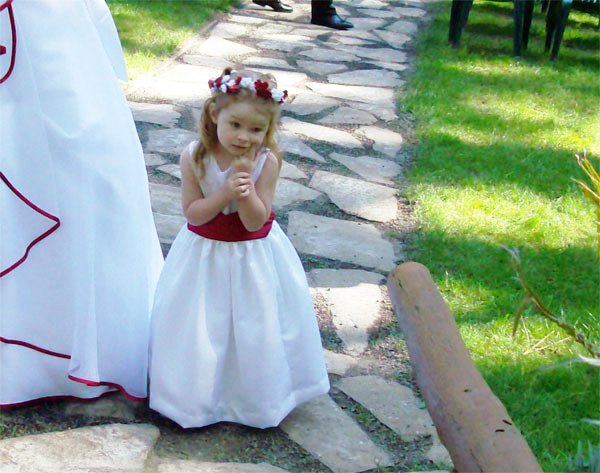 Anyway. You know how much I dislike sewing things for just a single occasion, right? So after the wedding, I used the very same dress for Lil' Miss's Halloween costume.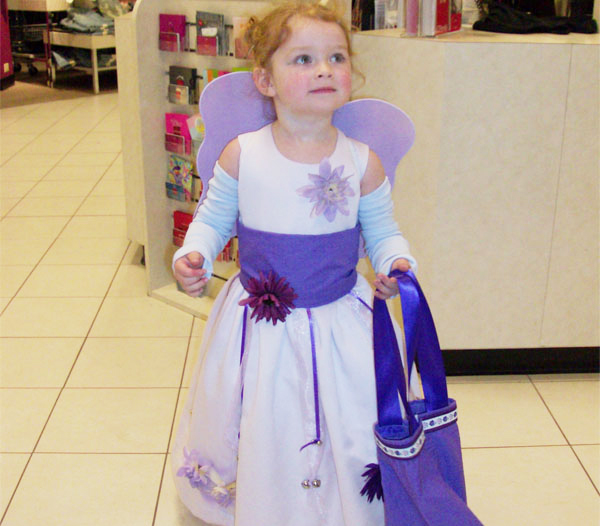 First, I dyed the dress purple with some RIT dye. It didn't take very well, just gave a faint hint of the color. It did leave big drops of dye in a few spots though. I hot-glued the flowers on over the dye spots.
I sewed a purple belt type thing- it's just a rectangle fits around her waist. I added ribbons hanging down with bells at the end.
The "sleeves" are tubes of knit fabric that I sewed. I tossed them in the dye bath with the dress also, but again, the dye didn't take. I don't know what kind of fabric these items were, but they don't like dye!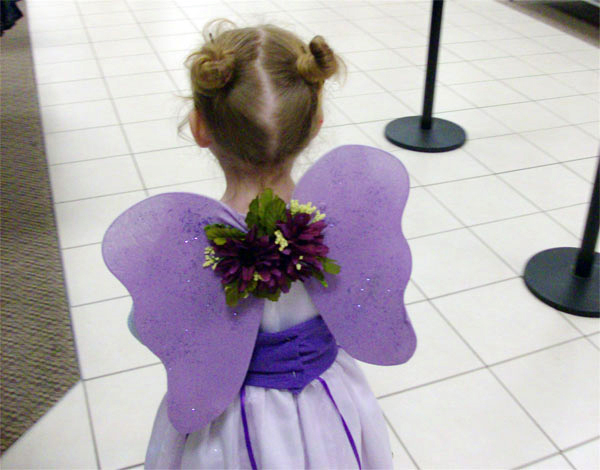 The wings were some we I made with coat hangers and the white tights from the wedding. I spray painted them purple and then sprayed them with some glitter hairspray. I hot glued a bunch of flowers in the center of the back.
We still use those wings! You can even see them in the Raglan pattern hack post.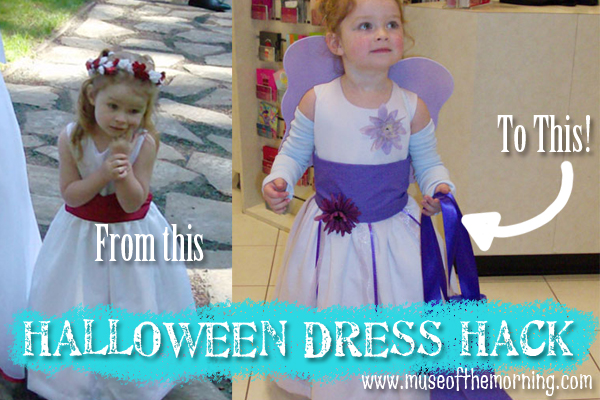 This post was published on Muse of the Morning.com