Today, I have a guest post over at Mae and K as part of Crafting Con!
I'm super excited to be part of the Crafting Con fun!!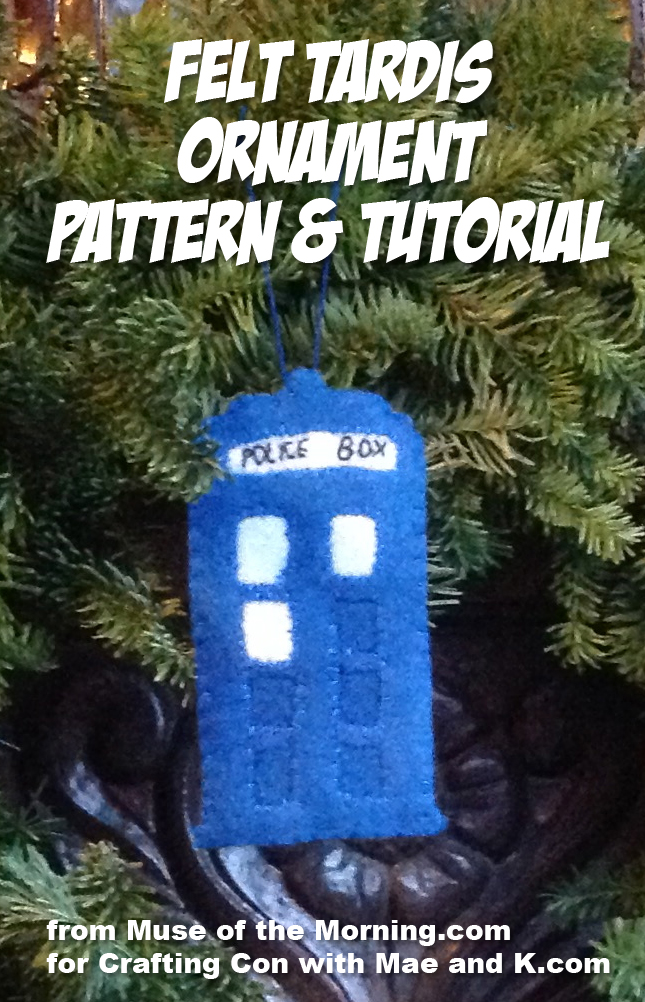 My post is a tutorial to create this awesome TARDIS ornament from felt. The TARDIS, of course, is from the BBC TV show Doctor Who. We are die hard Whovians in this house and the TARDIS seemed like the perfect thing to recreate.
Head over to Mae and K to see my post!!