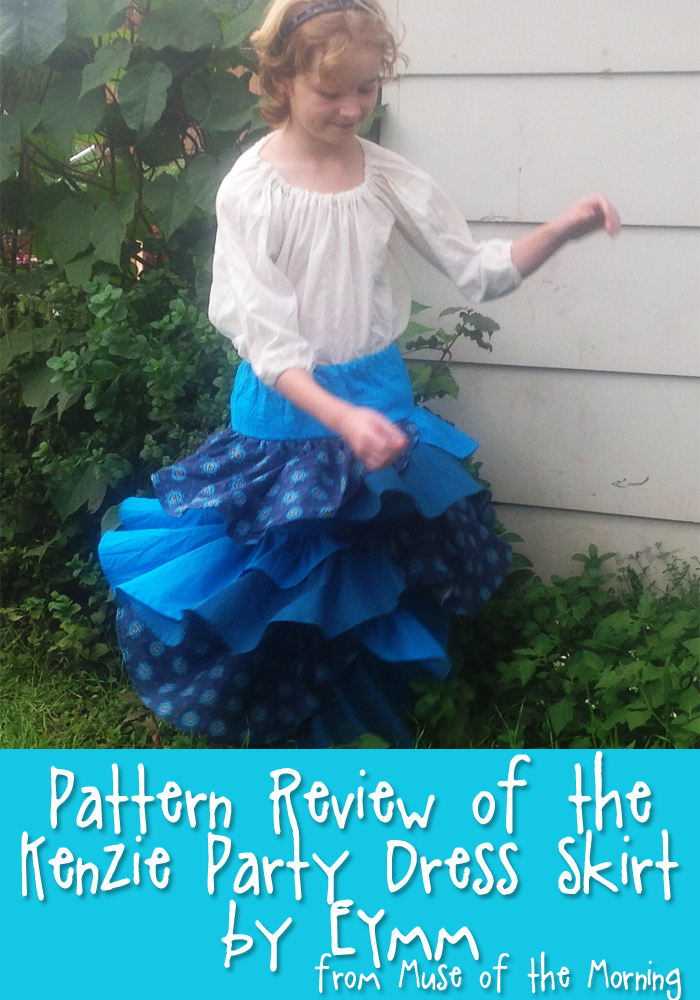 I love the Designer's Pattern Swap. It's a lot of fun to check out another designer's pattern and to see what other sewists really like about their patterns. Last time, I was thrilled to sew a pattern from Lily Bird Studio.
As part of the Designer's Pattern Swap, Bobbi from A Vision to Remember chose to sew up my Practically Perfect Girls Tee – which is on sale for 40% off for the duration of the swap!!
There's also a giveaway, in which you can win a pattern of your choice from all the designers taking part in the pattern swap!! Enter that at the bottom of this post!
Ok, on to the real meat of this post!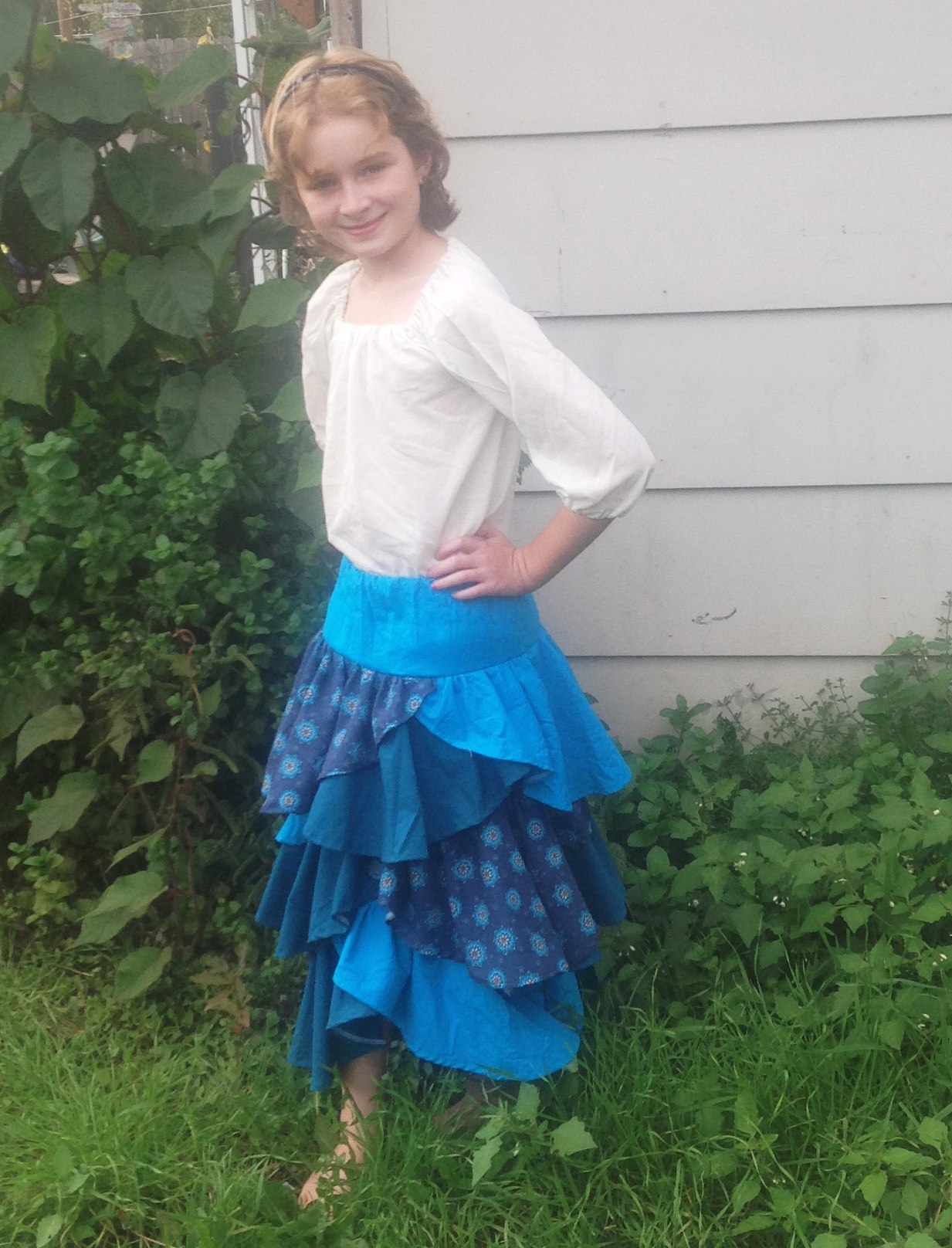 This time around I was excited to sew the Kenzie Party Dress and Skirt from Everything Your Mama Made and More. I chose to make the skirt portion because my Lil' Miss will not wear dresses. Dresses are evil in her world.
So the skirt it is!
At first glance, this pattern looked really complex, and I'll admit I had to read through it several times to make sure I wasn't doing anything wrong. But really, it's not that difficult. Once you figure out how it goes together, it's all pretty common sense.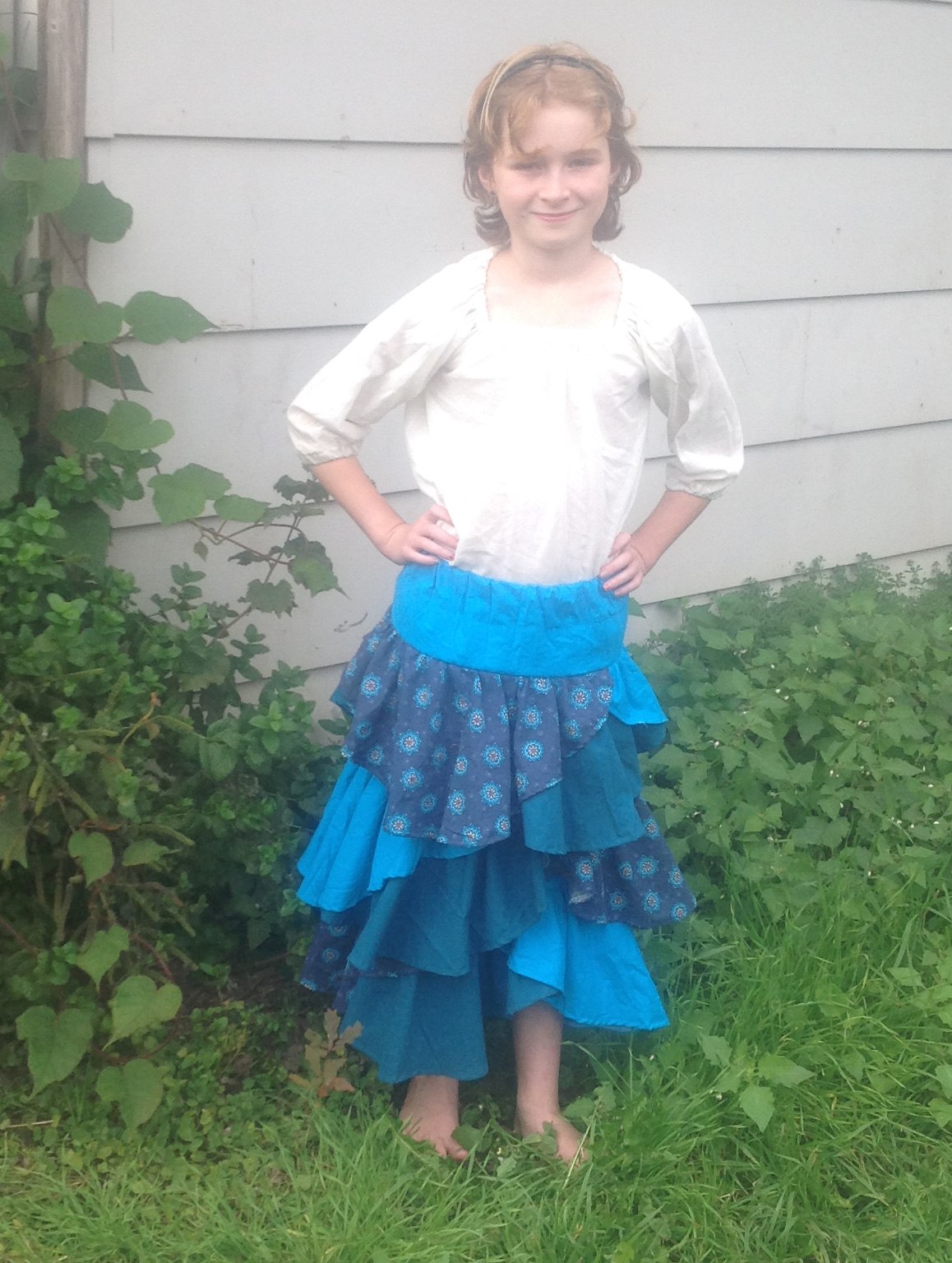 It does take a lot of fabric, but that just meant I got to piece together some different choices to get all the right yardage. Look at all those ruffles! The only frustrating part for me was that my threads kept breaking when I was trying to gather the ruffles. In the end, I used embroidery floss and just gathered by hand.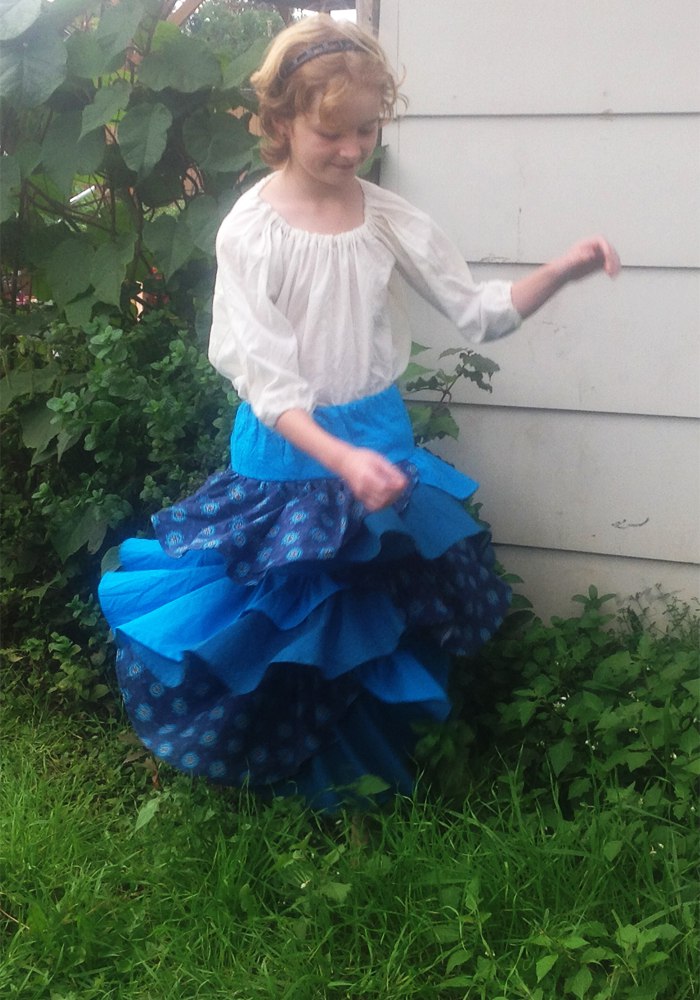 This was a really fun pattern to sew, and makes a really pretty outfit for any special occasion!
This post was published on MuseoftheMorning.com