Today is Halloween… so I had the hardest time figuring out what to inspire you with this week. I wanted to do something Halloween-y being that it's a holiday and everything, but then again, no one's going to be working on anything but last minute costumes today… so I decided we should push further- I for one am ready for winter! So let's get winter started!! At least here in the northern hemisphere, it will hopefully come soon…. Here's some gorgeous and fun ideas for making warm wintery hats. They make great gifts too!!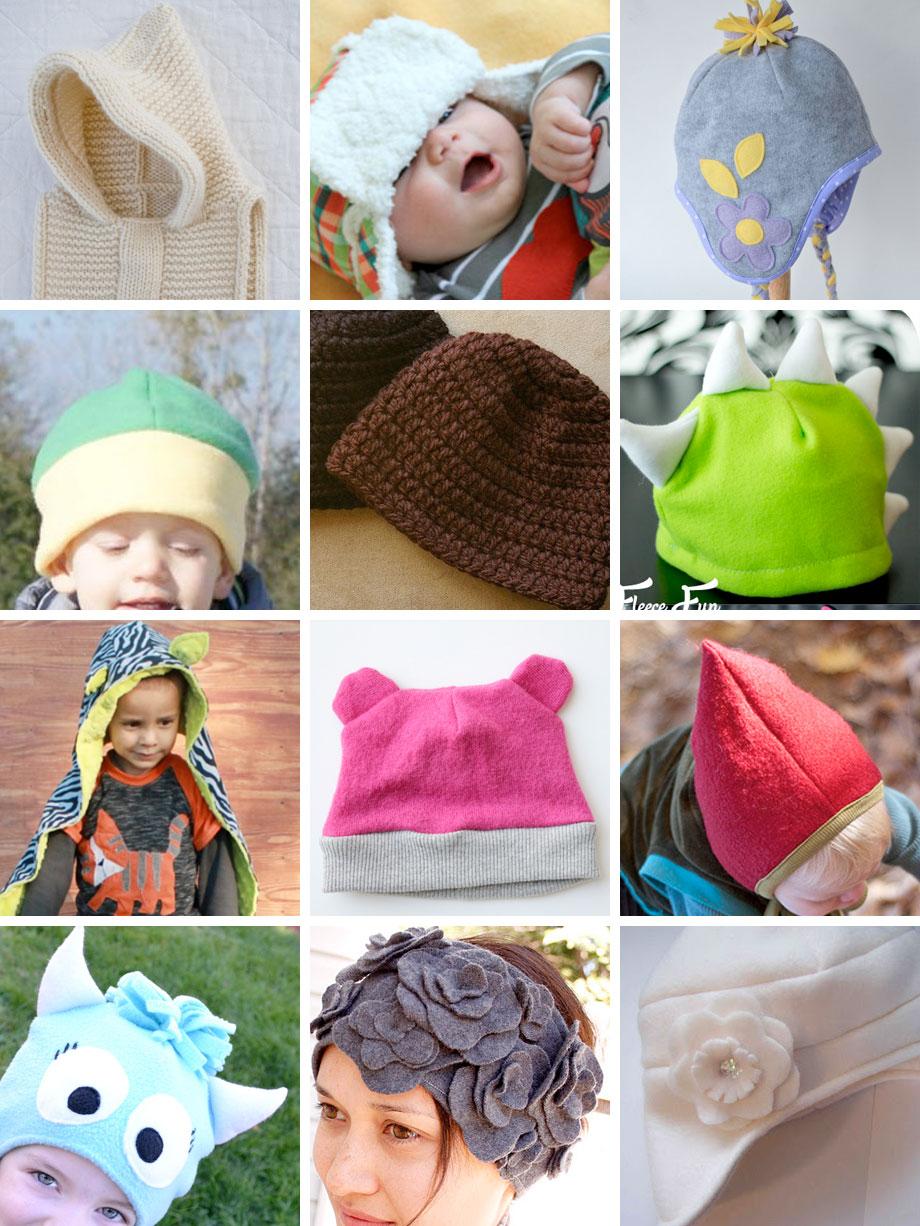 1. Petite Popover – too cute little hood from the Purl Bee
2. Baby Lumberjack Hat from We All Sew
3. Sweet Adorable Winter Hats from Ikat Bag
4. Fleece Beanie Cap from Just Another Project
5. Easy Peasy Crochet Hat from Crocheting The Day Away (really good for beginners!)
6. Halloween Hat Pack from Fleece Fun – these are all perfect for winter too!!
7. Hooded Animal Scarves from Friends Stitched Together
8. Easy Upcycled Beanie from This Heart of Mine
9. Sweet Pixie Hat on Petite Purls
10. Adorable Fleece Monster Hat by On Hand By Hand
11. DIY Ear Warmers from Prudent Baby
12. Lined Fleece Hat from Made by Me Shared with You – with instructions on how to make it in girl and boy designs.