Free embroidery designs. Is there anything better? Yes, probably, but they are fun to look at and figure out where I would use them in my house! Here's a selection of beautiful designs that I've been looking at!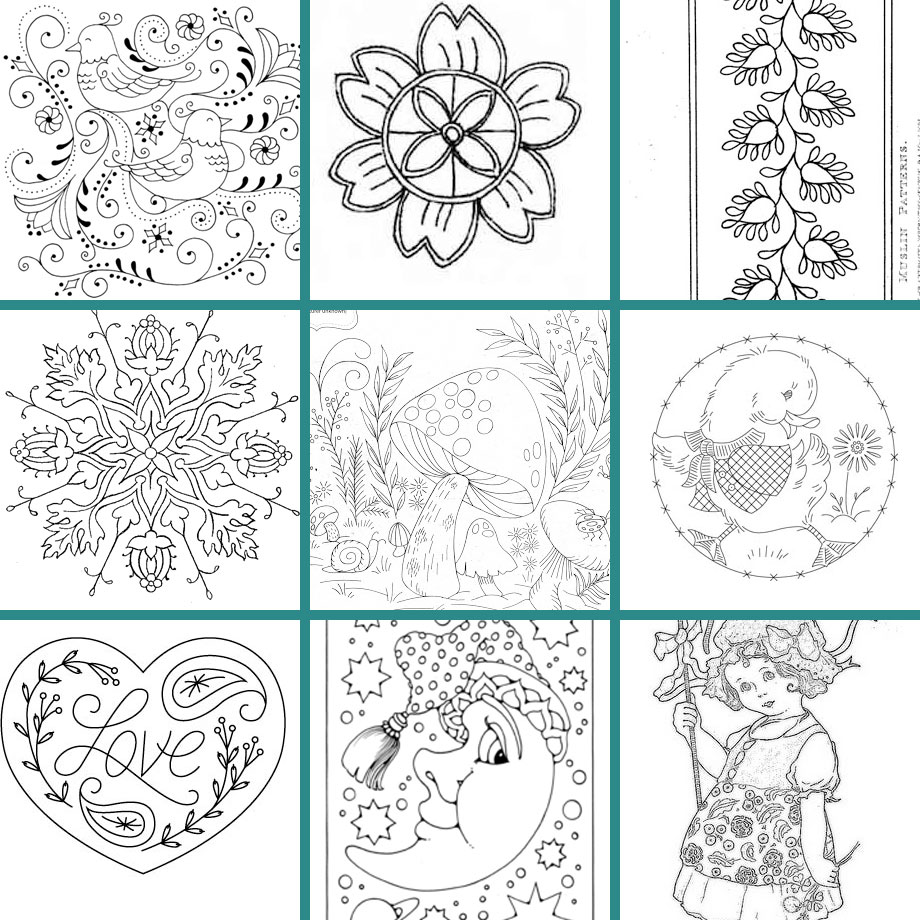 Top
1. birds and flowers from Spot Colors
2. Cutwork Flowers from Knitting and .com
3. R. Ackermann's Repository of fashions a free ebook online from Pintangle
Middle
4. Flower Medallion from Needle N Thread
5. Mushroom from Doe C Doe
6. Happy Duckling with Flower from Needlecrafter
Bottom
7. Paisley Heart from About.com
8. A moon coloring page from Edupics
9. Little Bo Peep from About.com
Don't forget to check out my Embroidery Board on Pinterest! There are even more gems and inspiration on there!
This post was published at Muse of the Morning.com