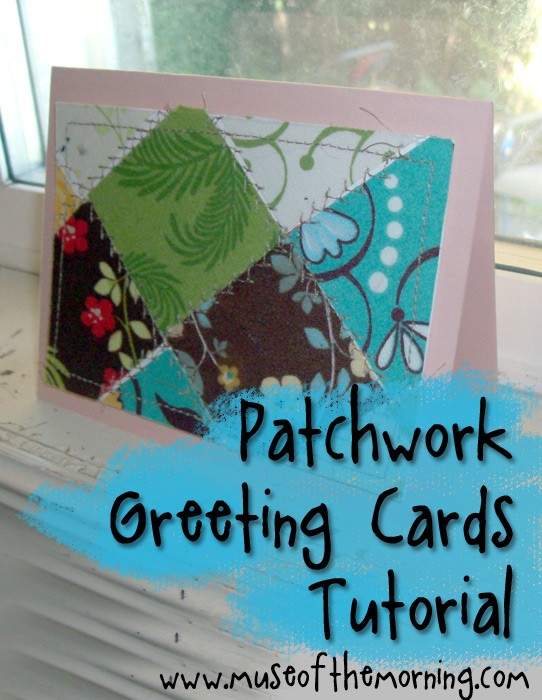 These cards are so sweet and fun! And this is a great way to use up those little scraps of the fabric that you just love, but they're too tiny to use for anything else!
Ready to learn how to make them? Let's go!
You're going to need your scrap fabric, a gluestick and some cardstock. I recommend using a rotary cutter to cut the fabric so you'll get nice straight lines.
You'll also need some cards to put the finished pieces of cardstock on. You can get colored cardstock in 8.5 x 11 sheets. Cut a sheet in half so it's 8.5 x 5.5 inches and fold those halves in half to make a folded card. This project will make decorative fronts for 4 cards, so you'll need 2 sheets of cardstock.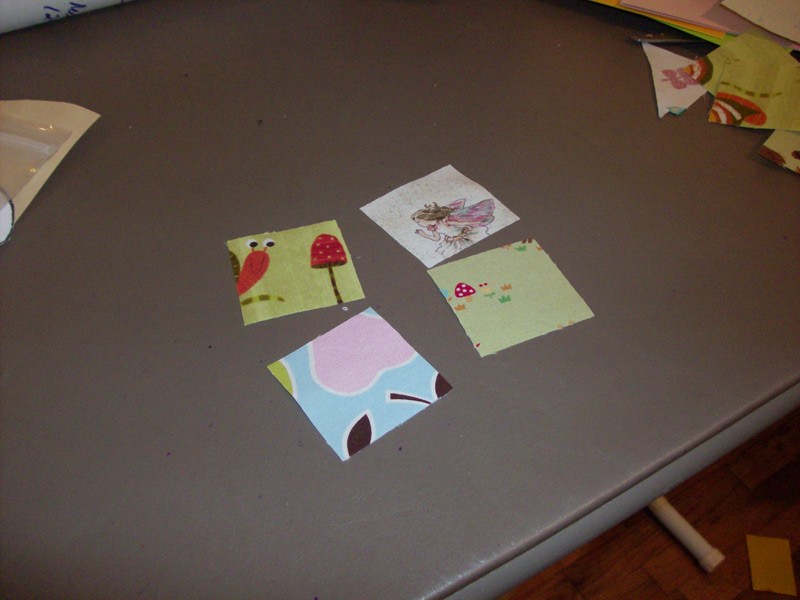 Cut a whole bunch of squares that are 1 inch by 1 inch square. I know I'm only showing four of them here, but you'll need a lot.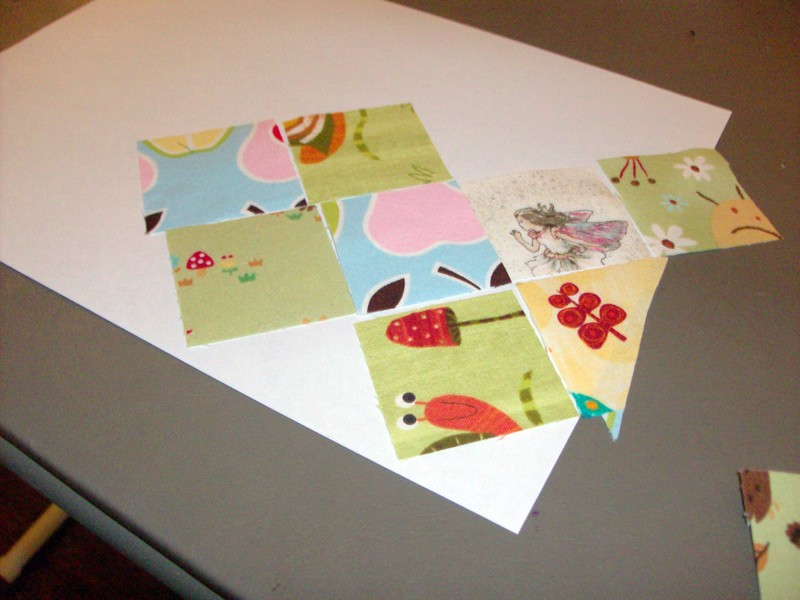 Start gluing the little squares on the cardstock in a corner. Angle the square right across the corner like shown in the picture above.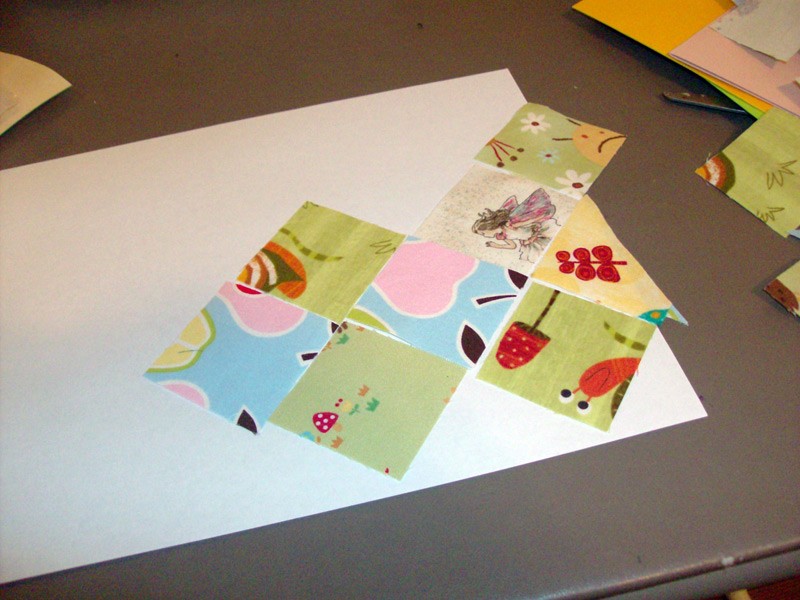 Keep going, butting the next square right up against the previous one. I find it easiest to use the gluestick on the cardstock and stick the fabric to it.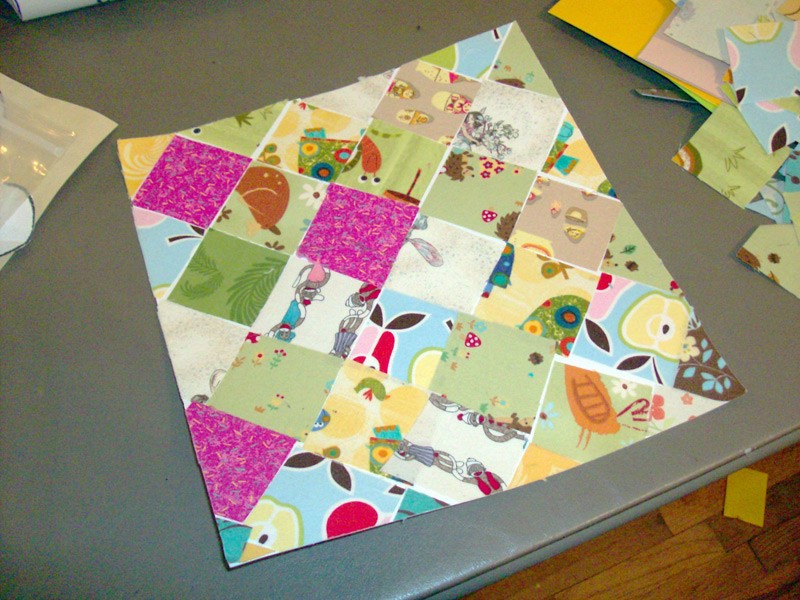 Once you have the whole page filled up, cut any pieces that hang off the edges.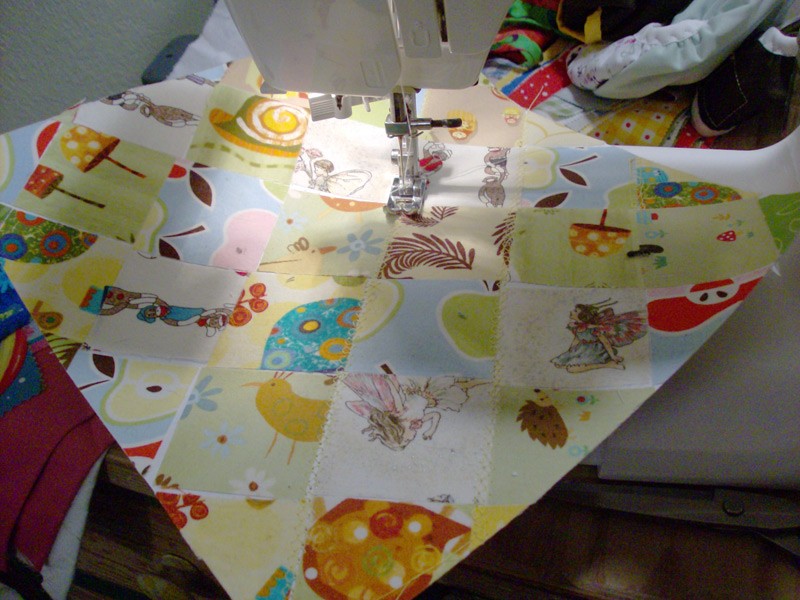 Now head on over to your sewing machine and sew over the line between rows of squares with a decorative stitch. Use a coordinating thread color. Once you've done every row, turn the cardstock 90 degrees and go the other way too.
Cut the cardstock into rectangles a little bit smaller than the cards. A good measurement is 4 inches x 5 inches.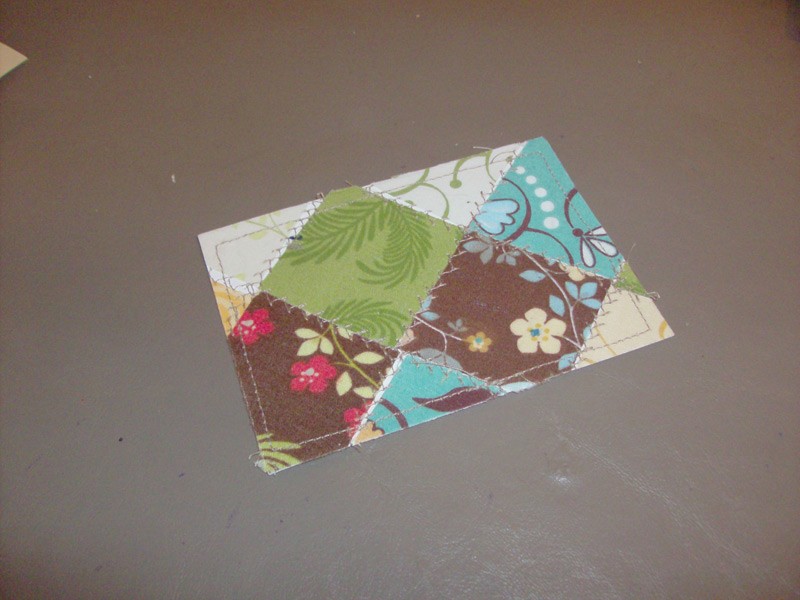 With a straight stitch, sew around the edge of the pieces that you've cut. I like to sew about 1/4inch away from the edge.
Glue a piece onto the front of a card. You might want to use white glue or mod podge for this part. A gluestick might not be strong enough.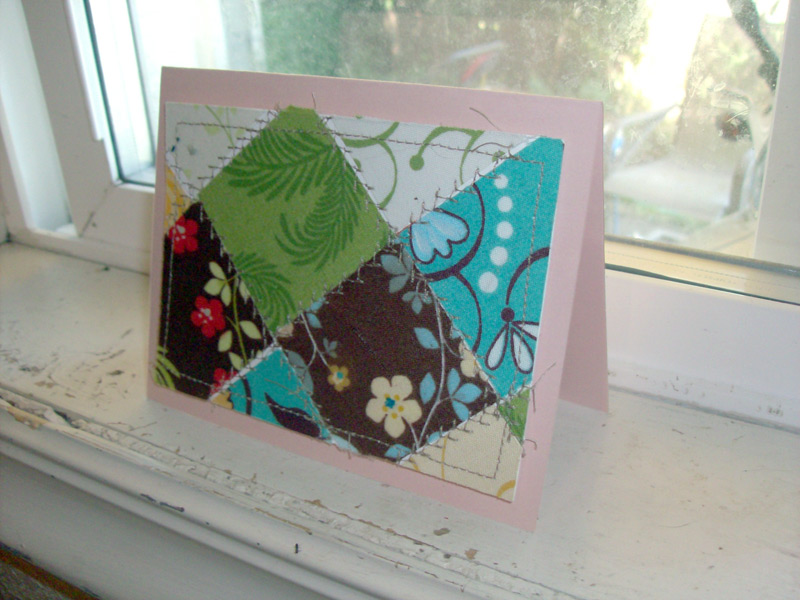 Chrissy Leiberan-Titus writes for Muse of the Morning.com