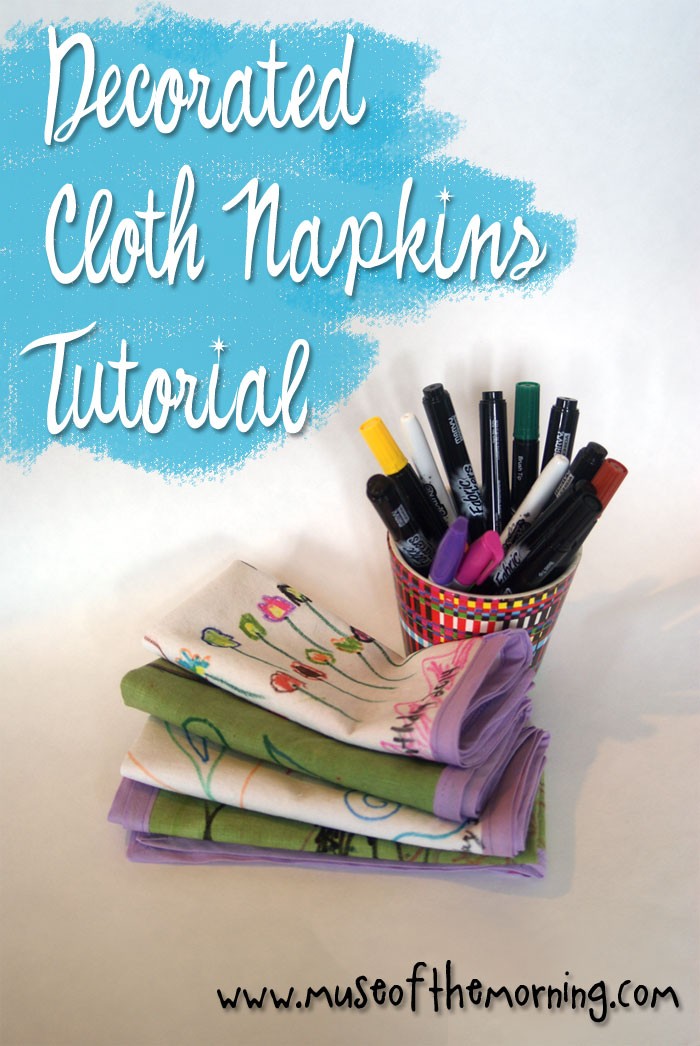 Mother's Day is coming up quick! Are you ready? If you haven't thought of what to make yet, I have a fabulous idea for you. These napkins are super easy and a lot of fun for the whole family. I made some for my Mom last year and she says they're her favorite.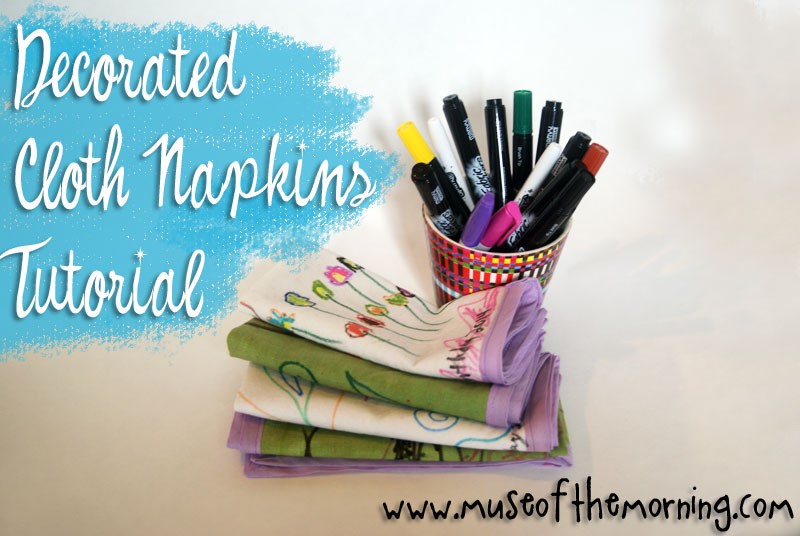 All you need is 1 yard of linen fabric and some 1/2 inch double fold bias tape. I used packaged bias tape for these ones, but wouldn't homemade bias tape be even more adorable?
As for the linen- a linen blend is ok too. These are the linen/rayon blend that you can buy at JoAnn's. The green ones were dyed by a friend of mine and the off-white ones are the natural colored linen, dyed with cleavers. Cleavers is an herb used for cleansing the lymphatic system. It also grows a lot on my property. It was an experiment. You can't really tell that there's a color difference.
From the yard of linen, cut 4 squares about 16 inches x 16 inches.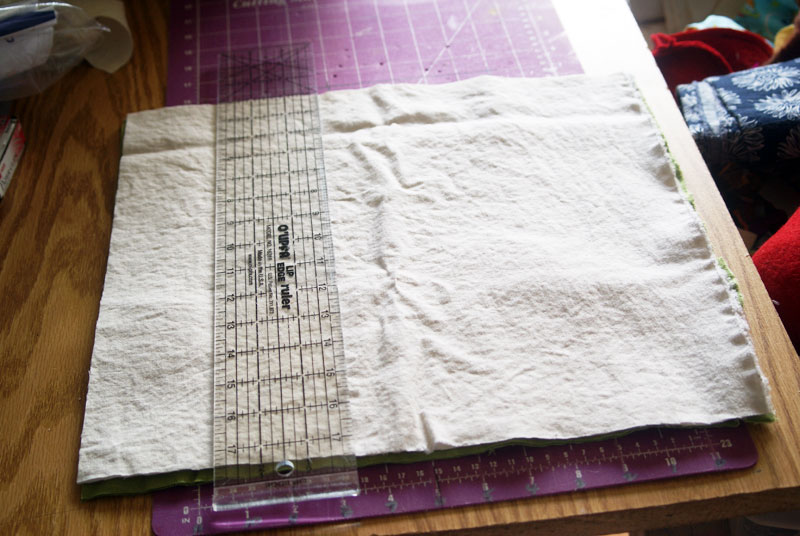 Next, sew on the bias tape. I used the cheater method like in this post from Made.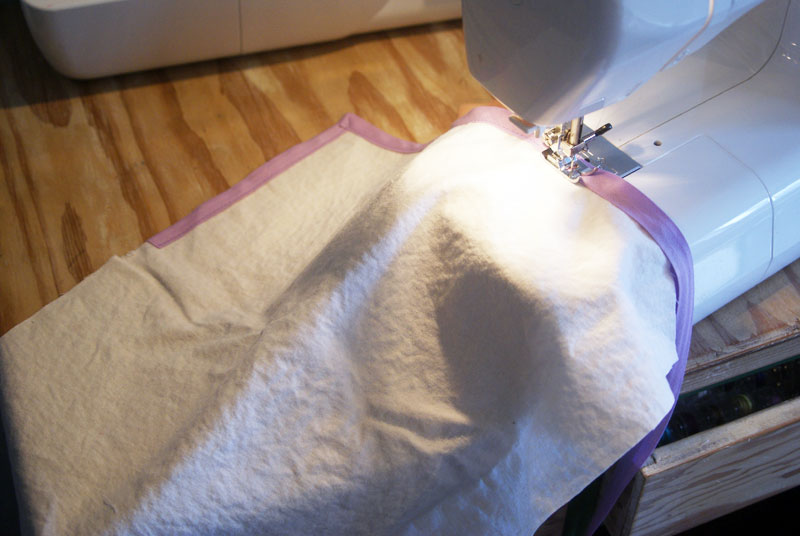 And that's basically it for the napkins. You can use them just like that.
BUT. You should decorate them. You should let your kids decorate them! That is the part that makes them priceless for the grandmas!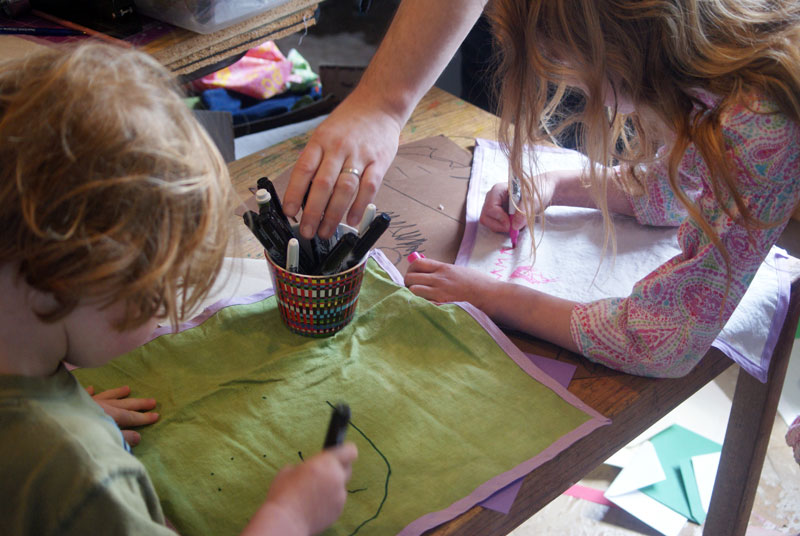 There are a lot of types of fabric markers (affiliate link) out there.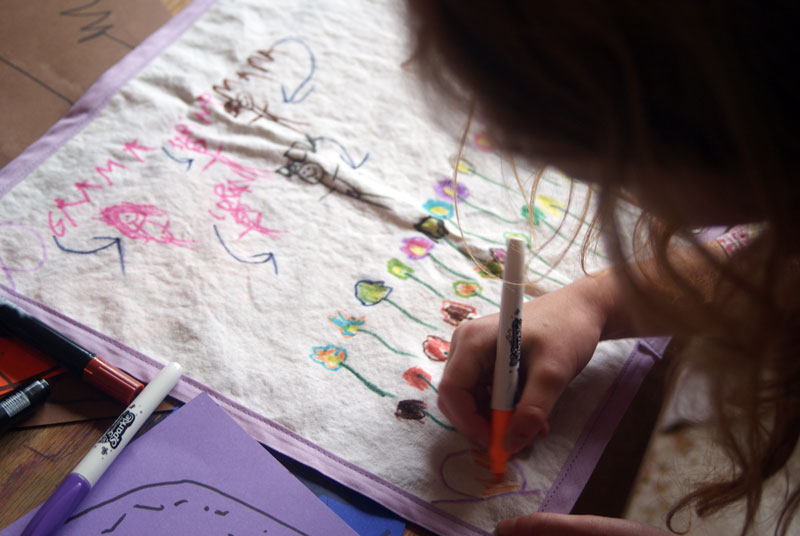 Lastly, after everyone is done drawing, iron the napkins with your iron on the hottest setting to set the colors.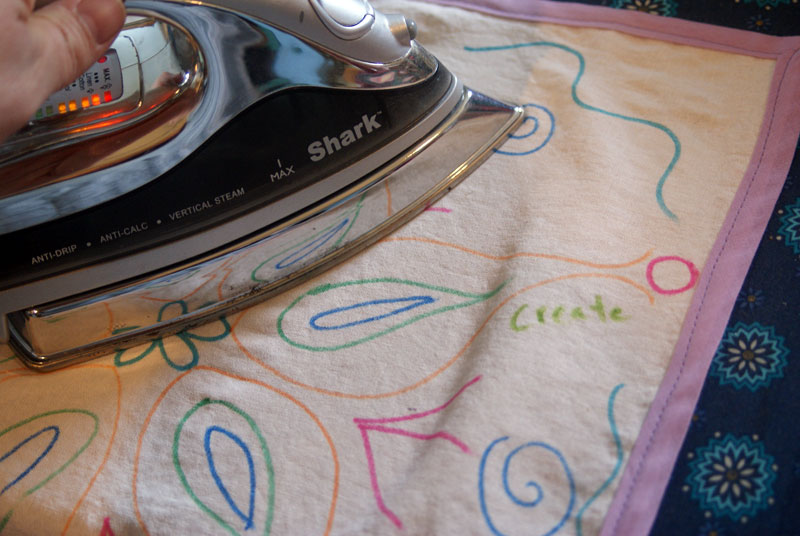 Easy peasy! They're done!!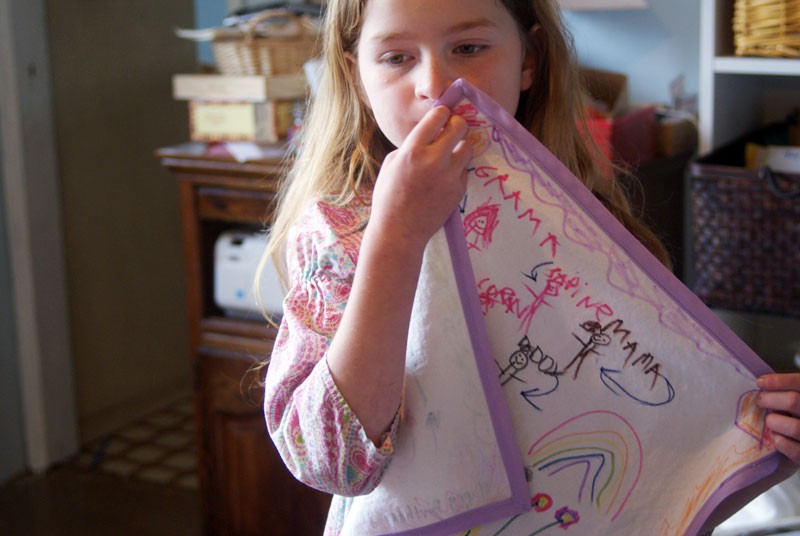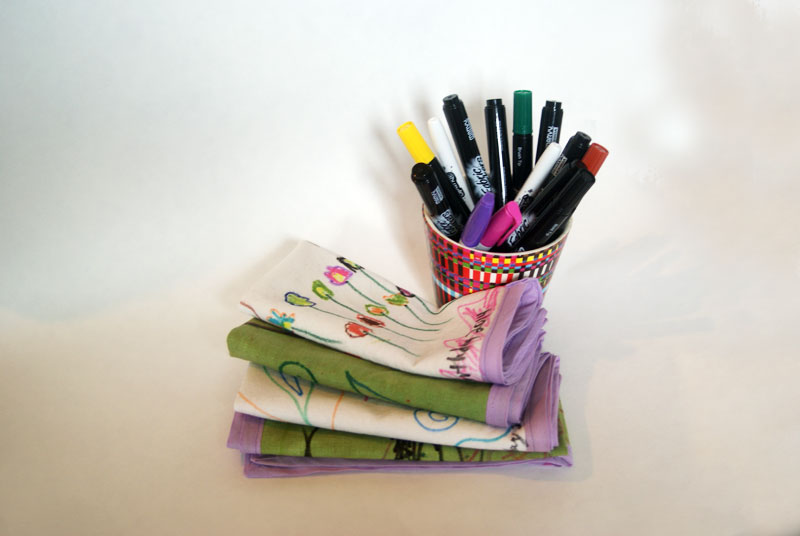 So, what are you making for your Mom? Is it done yet?
Chrissy Leiberan-Titus writes for Muse of the Morning.com
(Linked up to: Not Just a Housewife)