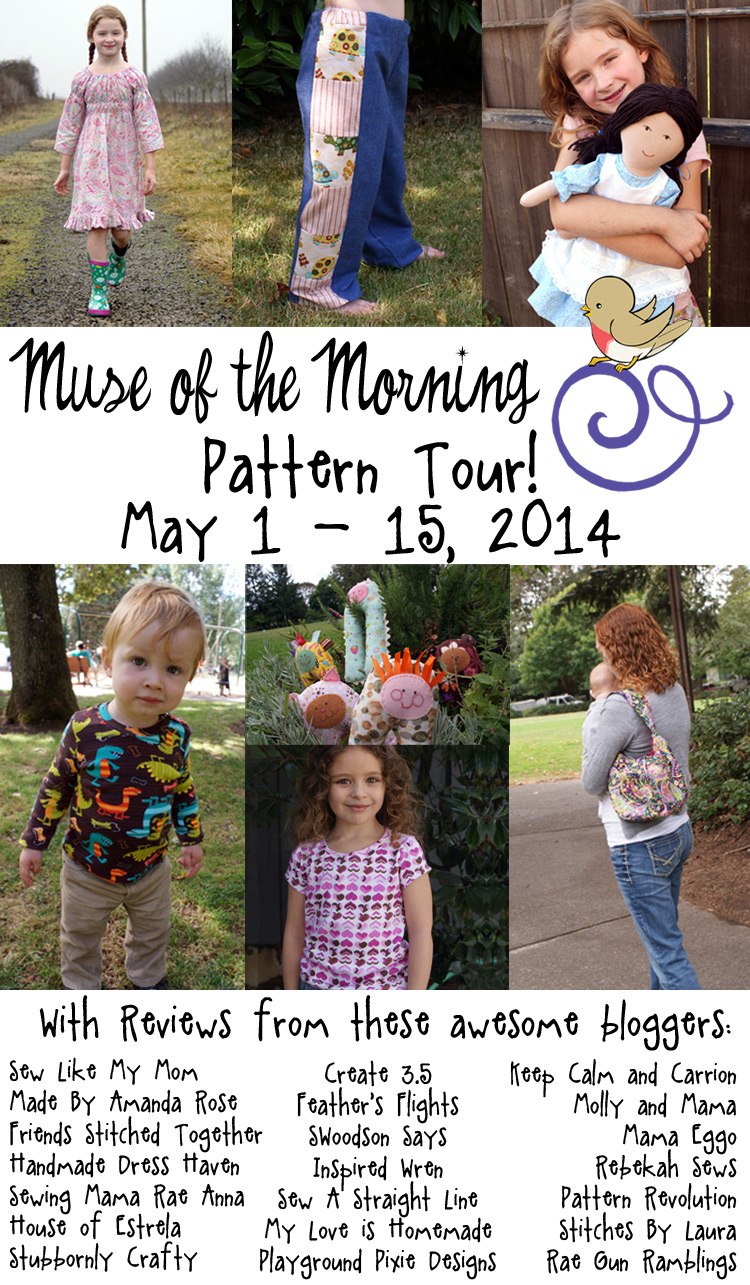 We're starting off this awesome blog tour with a bang!! There are 12 awesome days of pattern reviews and great tutorials coming your way starting right now!!
Don't forget- the coupon code BLOGTOUR30 will get you 30% all patterns sold through the website until May 15!!!
---
Today, Melissa from Sew Like My Mom has a review of the Billy Bright Eyes Snappy Tee pattern.
Sewing is in Melissa's genes. Her mother and grandmother sewed and her mother taught her. She caught the crafting bug when she was very young and just expanded from there! Now she writes Sew Like My Mom and even has her own line of sewing patterns!! She also has a dazzling array of tutorials for lots of fun projects.
Here's a photo of her version of the Snappy Tee. Don't you love her photography? That shirt is so adorable on her little guy!!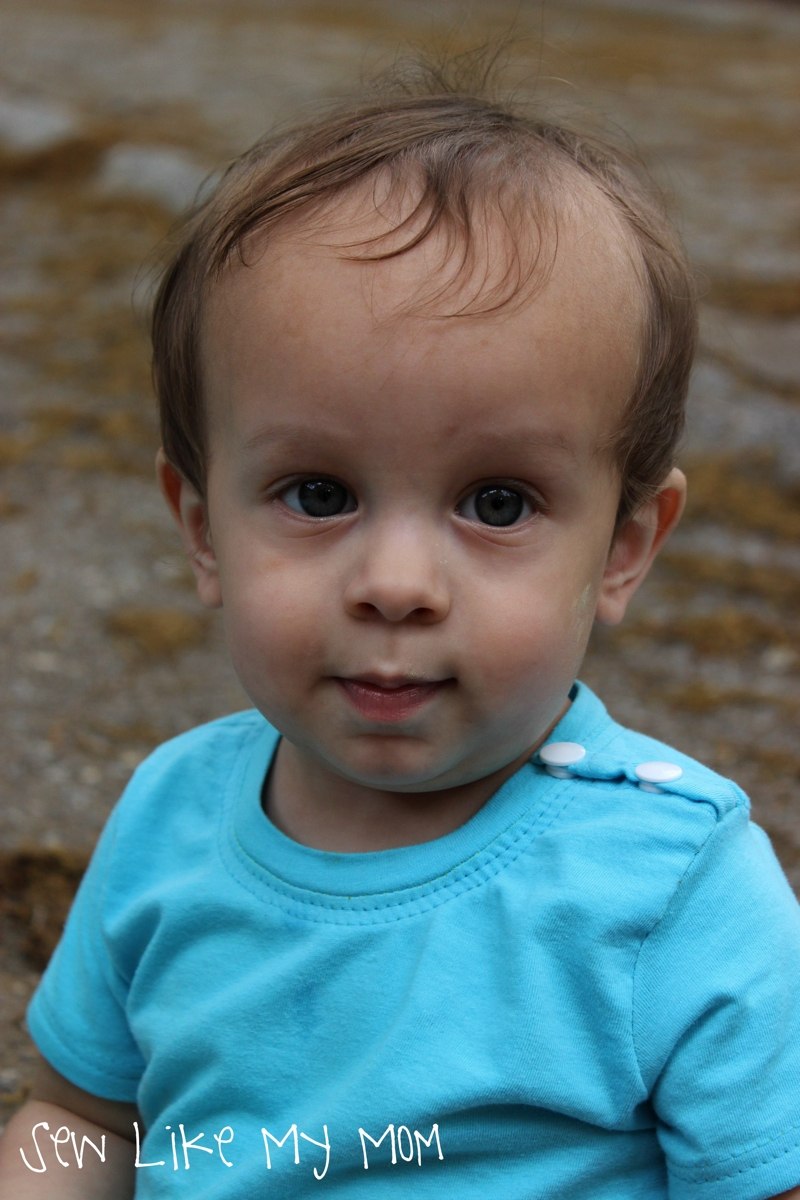 Click over to see her review of the Billy Bright Eyes Snappy Tee pattern.
---
Also today, Amanda from Made By Amanda Rose is reviewing the newly released Ramblin' Raglan Mega Pattern Pack.
Amanda is the mother of two girls and a nursing student who still has time to blog in her spare time! She is also a really amazing sewist. The details on her sewing are really lovely. I'm also loving her photography style! Amanda has a lot of fun tutorials and is an aspiring pattern designer!!
Check out her review of the Ramblin' Raglan Mega Pattern Pack.
---
Another big part of the blog pattern tour is this baby- it's a big giveaway!! I'm going to give 10 people a pattern of their choice from my designs!!
I tried to give you all a few ways to enter without being overwhelming!
a Rafflecopter giveaway

(Make sure that if you do the subscribe entry, you need to put in your email address into the rafflecopter too, so I can verify that you subscribed and verified!)
---
The Amazing Blog Tour!!
Here's the complete list of bloggers on the tour and what's all happening for the next two weeks. Be sure to stop by and check everyone out! There are some fantastic bloggers here and they have some great things to say!
May 1
Giveaway and Coupon Code begin.
Melissa from Sew Like My Mom
Amanda from Made By Amanda Rose
May 2
Amy from Friends Stitched Together
May 5
Lisa from Stubbornly Crafty
Kathy from Handmade Dress Haven
May 6
RaeAnna from Sewing Mama RaeAnna
Magda from House of Estrela
May 7
Come back here and check out an awesome tutorial!!
May 8
Sabra from Sew A Straight Line
Terry from My Love Is Homemade
May 9
Alicia from Playground Pixie Designs
Meriel from Create Three Point Five
May 12
Heather from Feathers Flights
Stephanie from SWoodson Says
May 13
Ren from Inspired Wren
– Alyssa from Keep Calm and Carrion
May 14
Lauren from Molly and Mama
Kim from Sew and Tell with Mama Eggo
Rebekah from Rebekah Sews
May 15
JaNette from Pattern Revolution
Laura from Stitches By Laura
Marissa from Rae Gun Ramblings
May 16
Another amazing tutorial AND the giveaway winners will be announced.