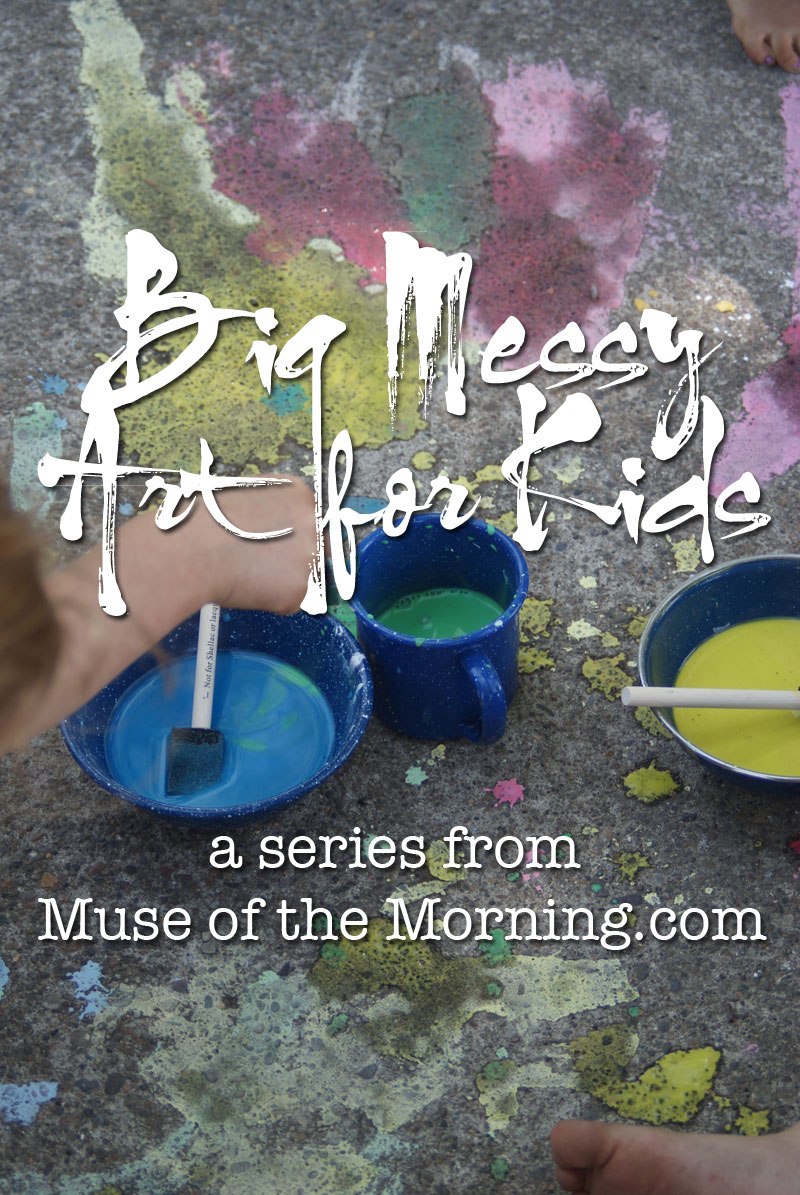 This week I did a whole series on BIG! MESSY! Art for Kids. Summertime is the best time to make the biggest, messiest art that you can because it dries fast and it cleans up easily- with the sprinkler or garden hose. And most days no one minds getting a little wet because it's hot!
Below, you'll find the posts that I wrote this week with Big! Messy! Art that we did and then you'll find a whole bunch more inspiration for your own BIG! MESSY! Art Play!! I hope you'll get out some art supplies and make a mess!!

Learn how to make sidewalk paint and make a some lovely art!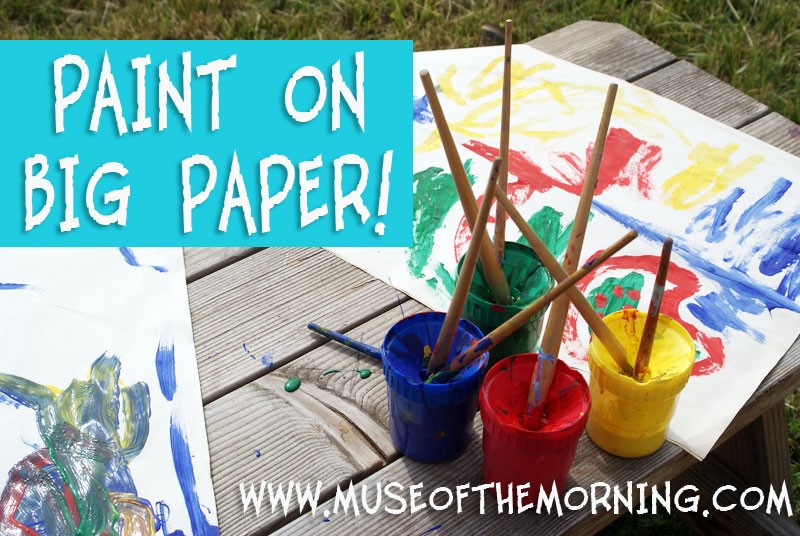 Use really big sheets of paper for some lovely outdoor painting!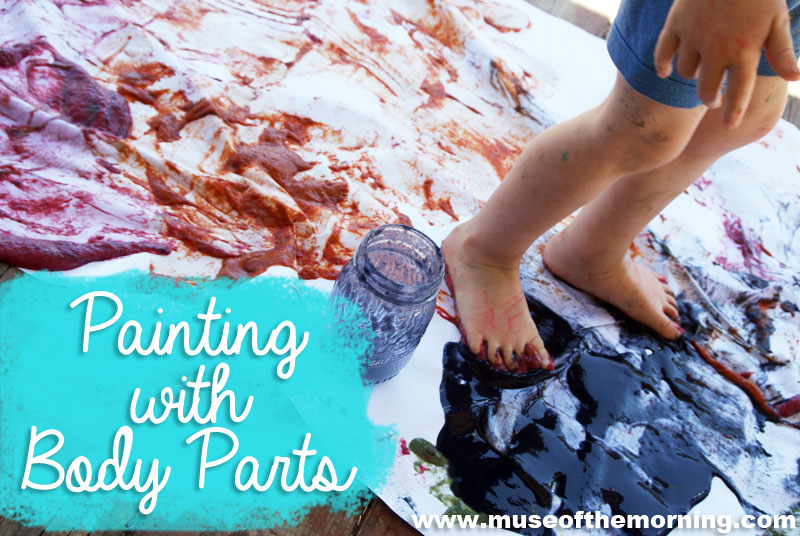 Paint with body parts and then run through the sprinkler to get clean!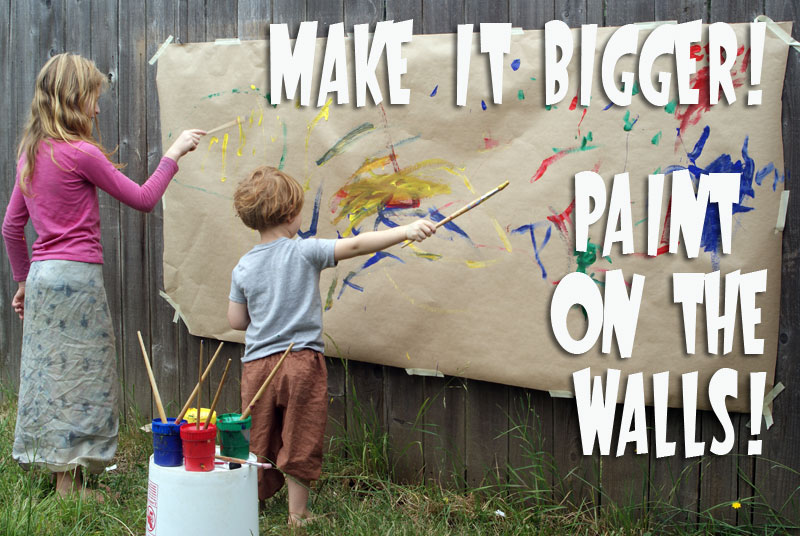 Make it even bigger and paint on the walls!!
Inspiration for more MESSY fun!!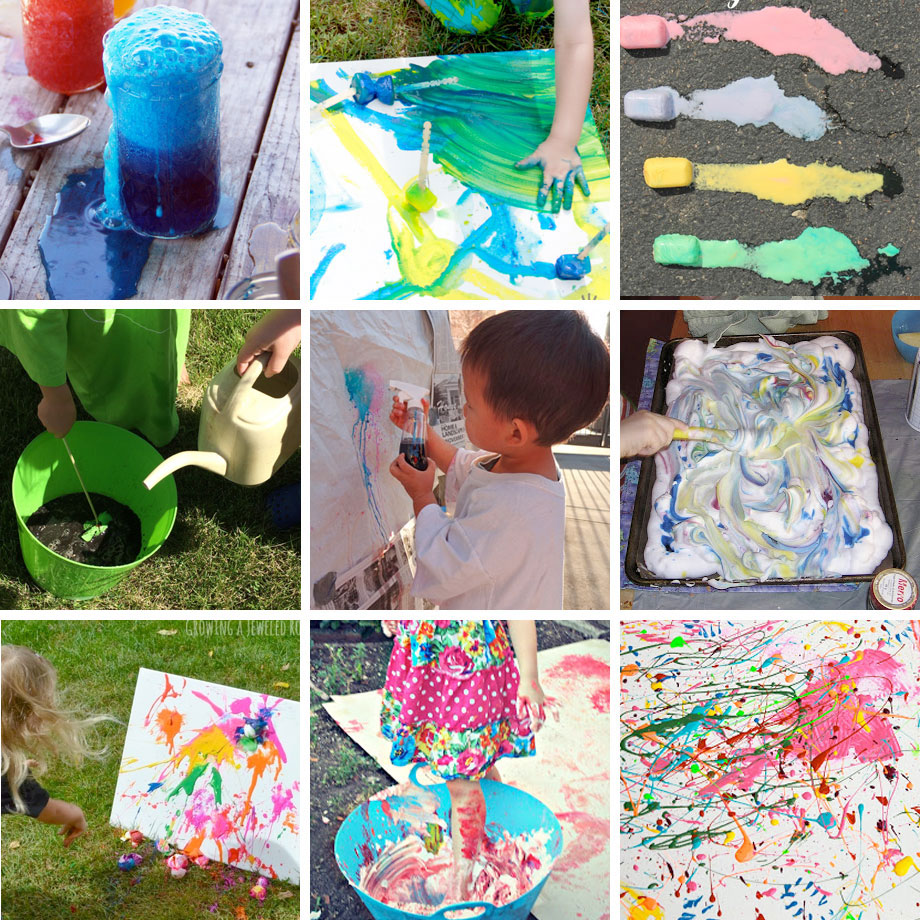 Top
1. Experiment with baking soda and vinegar and food coloring! from Muse of the Morning
2. Paint with Frozen Paint from Hands On As We Grow
3. 7 Amazing Ways to Make Ice Chalk from Reading Confetti- you really must try some of these!
Middle
4. Make art with MUD! from Hugs are Fun
5. Paint with a spray bottle from Gift of Curiousity – this would be a fun one for the kids to spray each other and then wash off in the sprinkler!
6. Make Shaving Cream Prints from What Do We Do All Day
Bottom
7. Fill some eggs with paint and throw them at a canvas from Growing a Jeweled Rose
8. Here's a family who knows how to make messy art from Sense of Wonder
9. Do a little splatter painting from Mom To 2 Posh Lil Divas
And here's even more ideas!!
– Check out a whole bunch of "messy play" posts from Learn Imagine Play!
– Make Paint Bombs! from Growing a Jeweled Rose
– Make window paint and paint the windows, from Hands on As We Grow
– Paint with water balloons from Reading Confetti
– Fly swatter painting from Reading Confetti
Let the world be your canvas and embrace the mess!! You'll be so happy you did!!