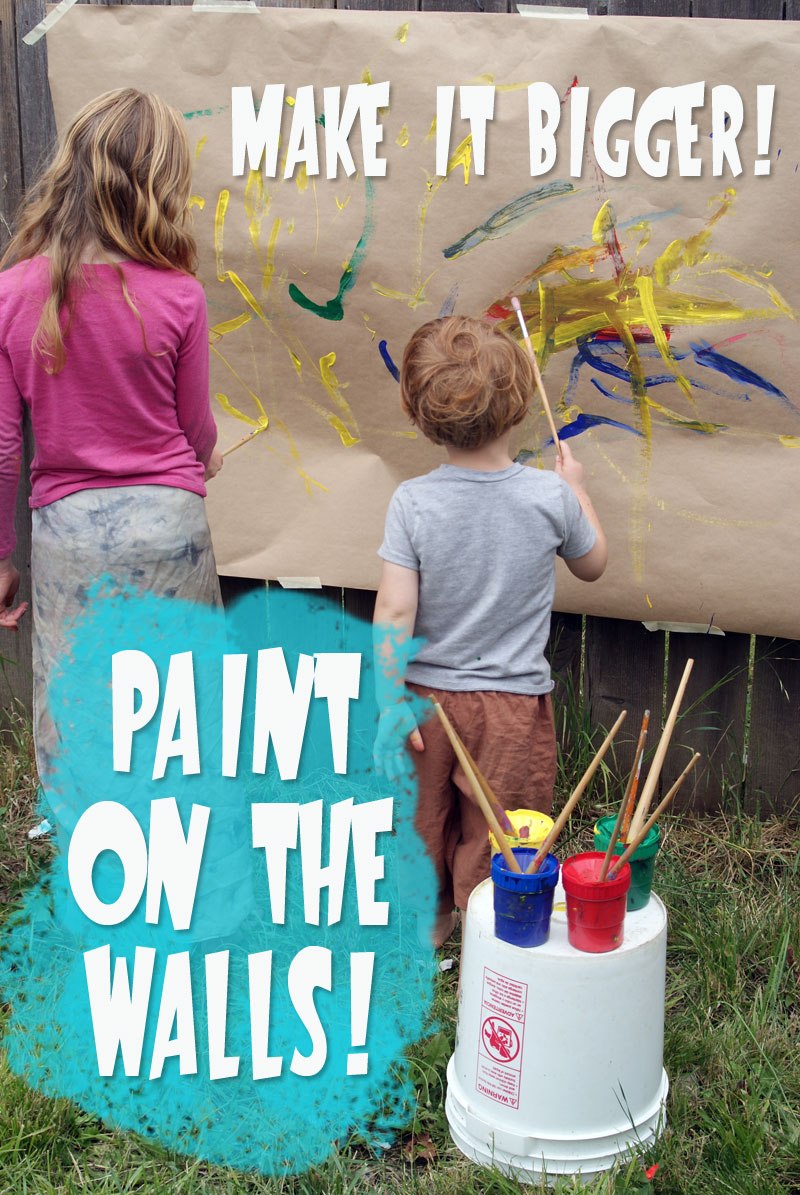 Ok, ok… not actually the walls. Or maybe the walls. We painted on the fence, but this could easily be done on the side of your house or on the side of a shed.
This project is for the series of BIG! MESSY! Art Projects for Kids that I'm doing this week. It's Big! And messy!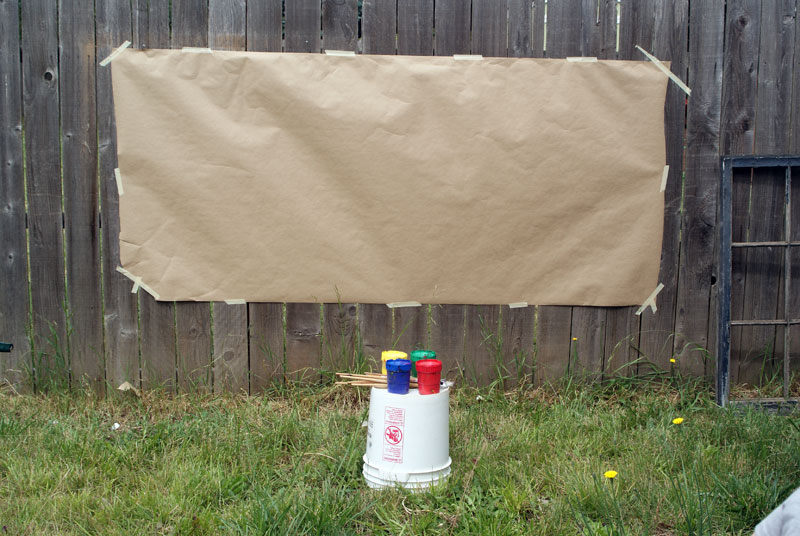 For this art, you'll need a big roll of paper. This roll of Kraft Paper is perfect. You can also find rolls of white paper at Staples.
You'll also need these things:
– some spill-proof paint cups
– washable paints
– big paintbrushes
I taped a length of paper to the fence with masking tape. It seemed to work, but I think a staple gun would work better. I set the paints up on an upside down bucket and walked away. I didn't mention anything to the kids.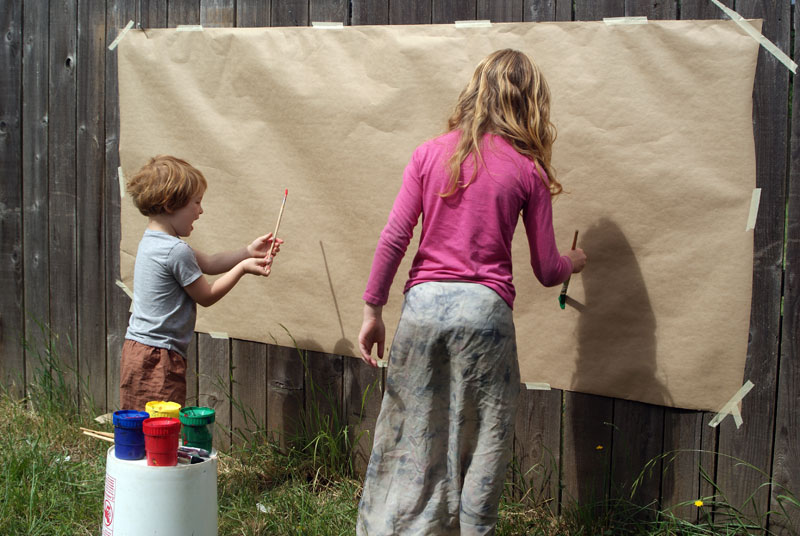 After a few minutes, the kids discovered what I had set up and got right to work.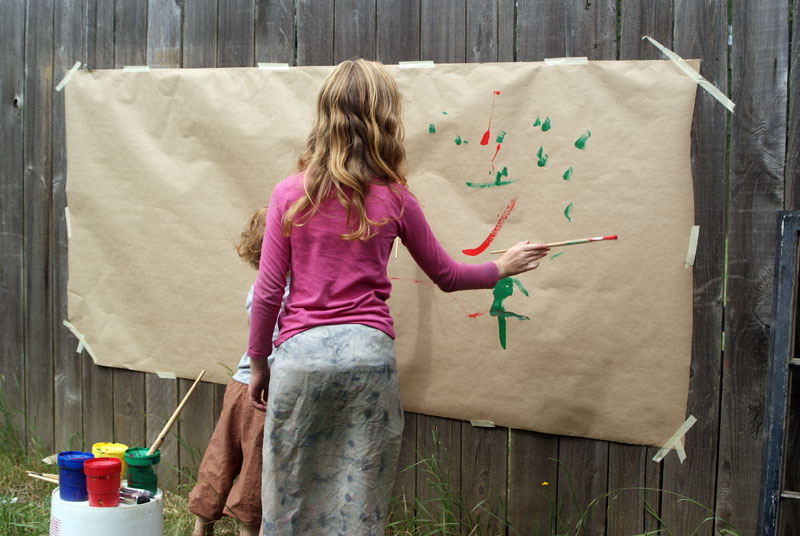 Unlike the last big painting project, Lil'Miss worked more on an abstract painting with some paint splatters and marks all over.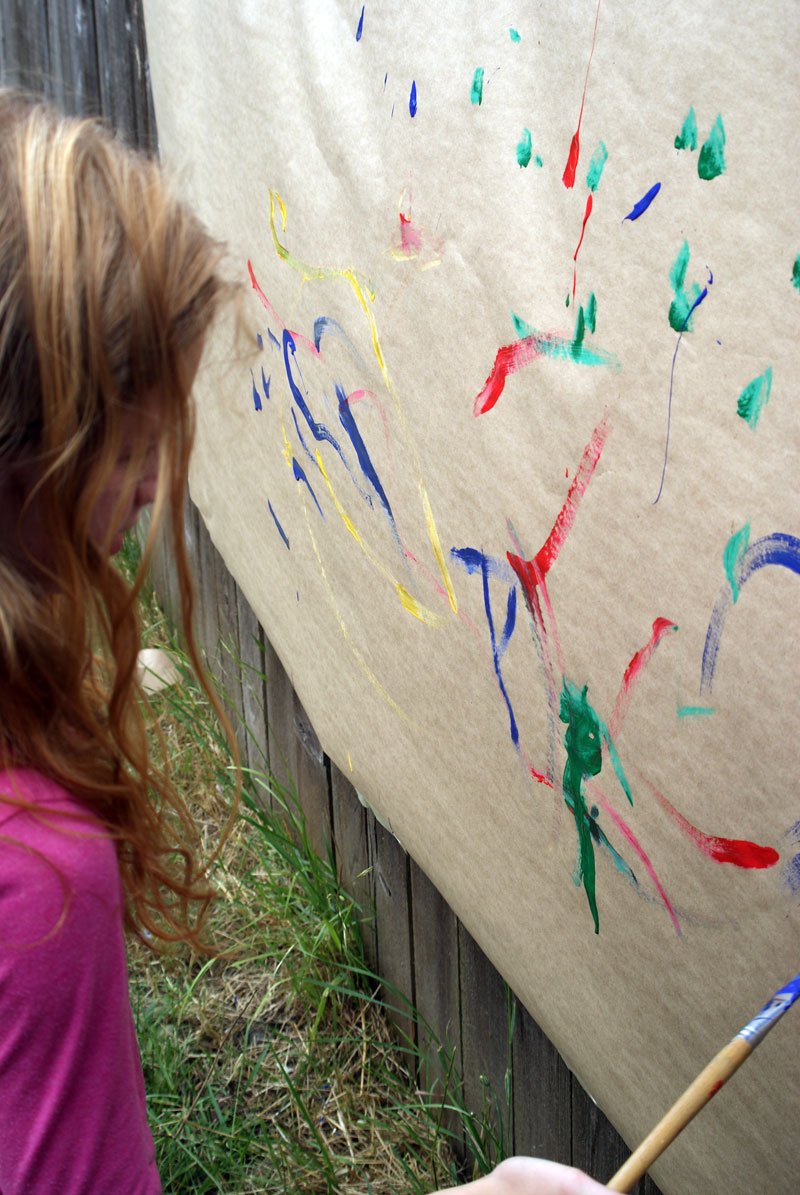 I love this pic of Mister Man- the hand on the hip… so much concentration!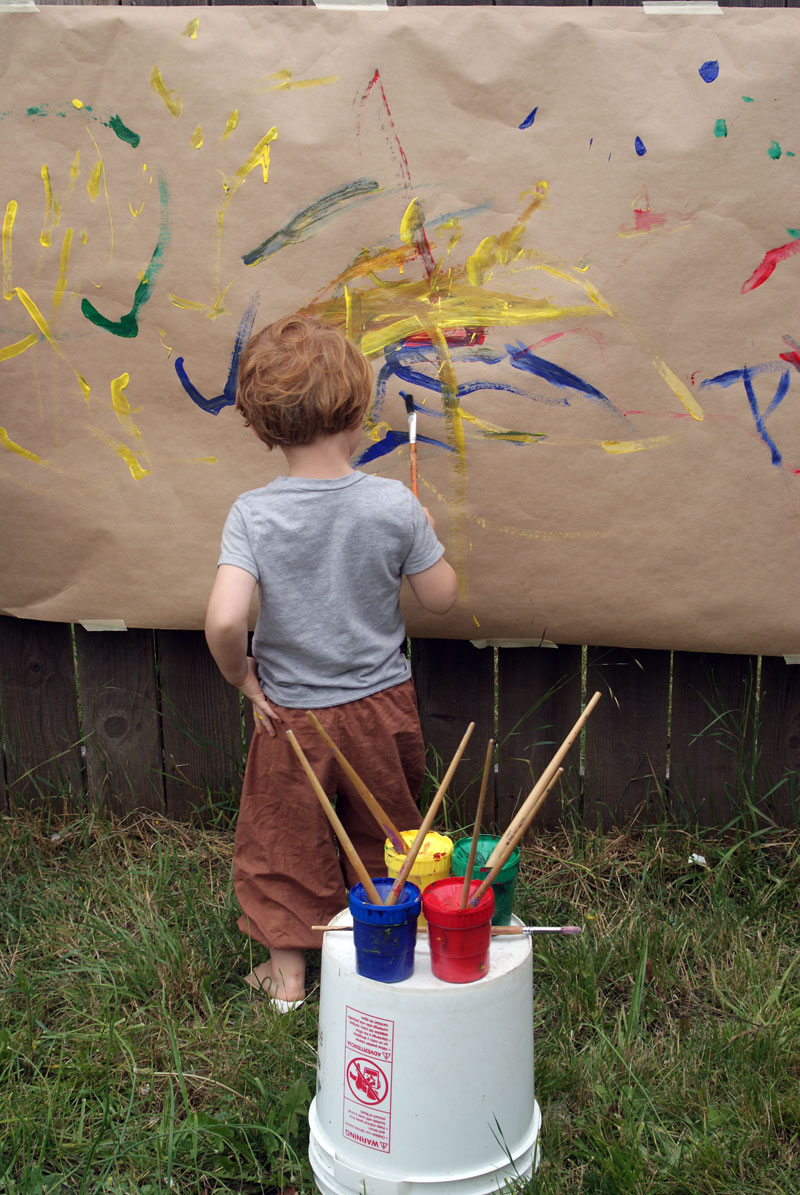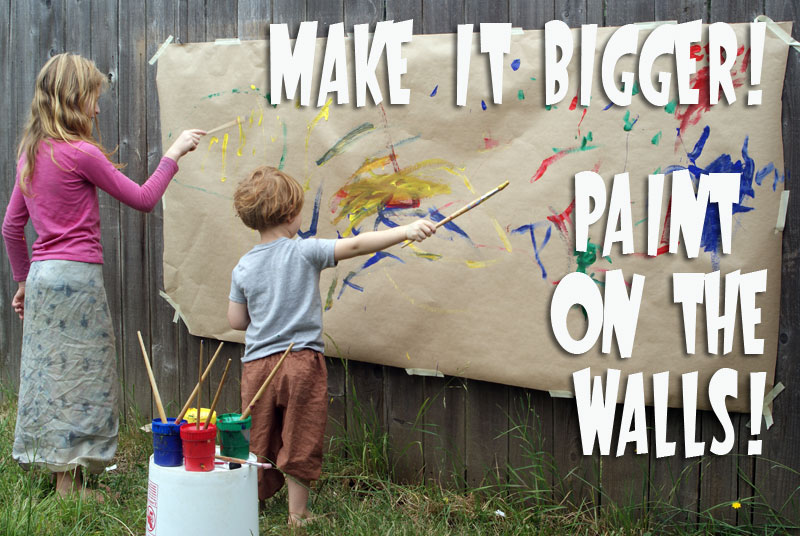 So what kind of BIG! MESSY! Art are you making?
Chrissy Leiberan-Titus writes for Muse of the Morning.com