I had some truly amazing testers for the Renaissance Maiden sewing pattern. They were quick and provided great feedback! Then, they sent me photos of the outfits they had created! And these photos are great! I love seeing the color combinations and variations that everyone came up with!
These are from Raina DelRio: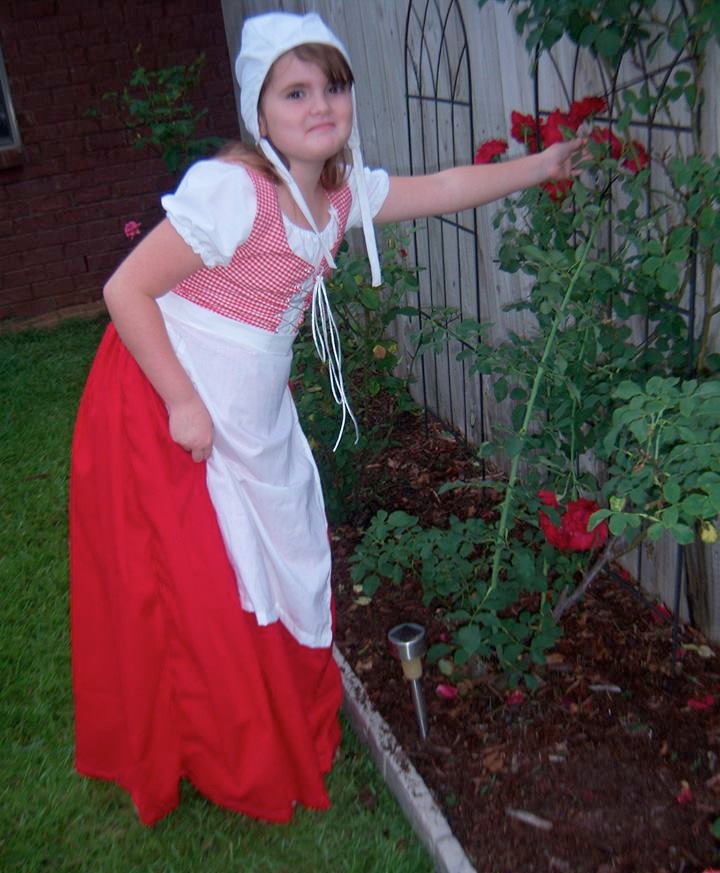 This outfit is so very Red Riding Hood!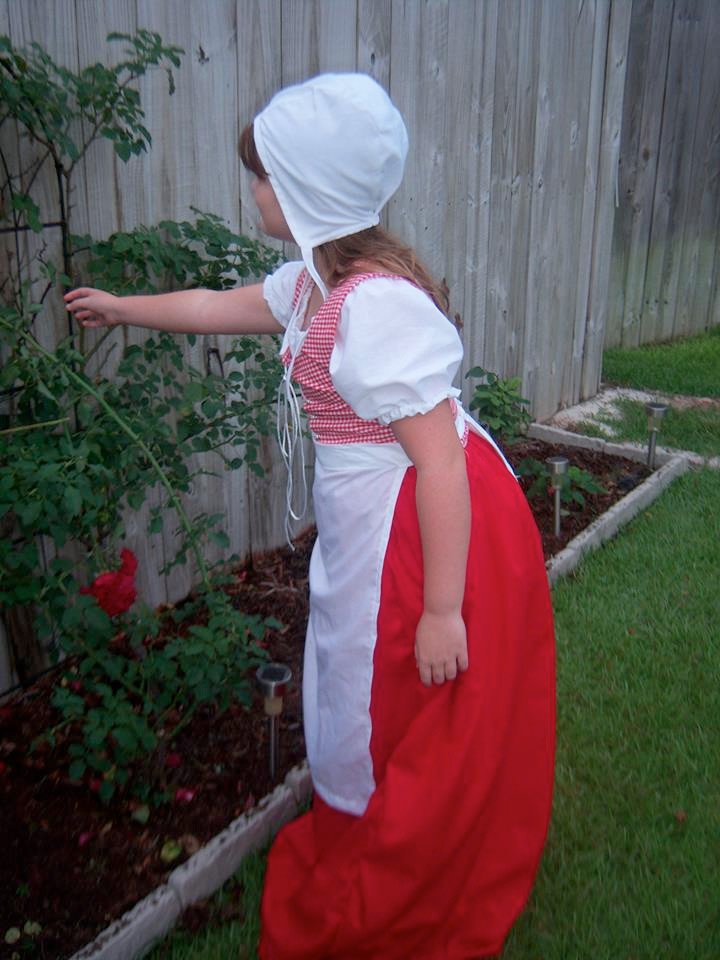 These photos are from Krista Lueders of MaeFlowers & JuneBugs Children's Boutique. She definitely had an eye for this pattern.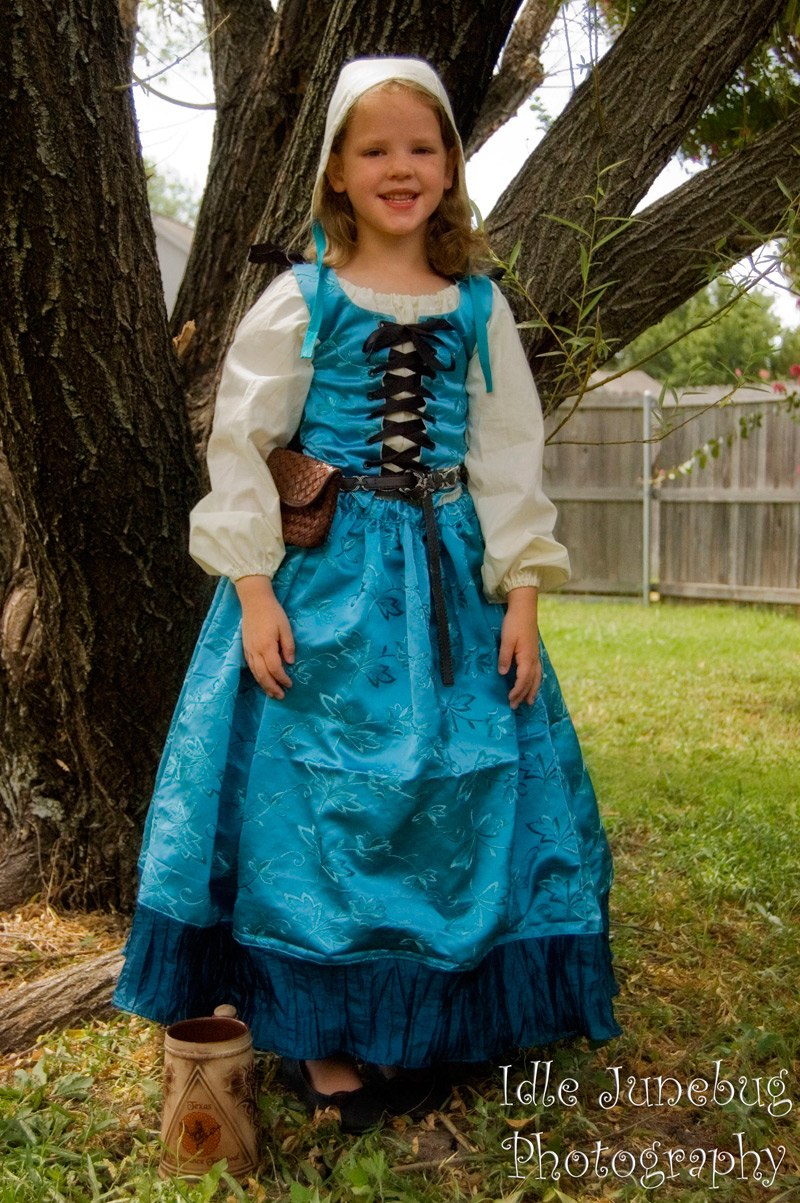 Isn't her daughter darling? The fabric she used was some that she'd gotten from her Great Grandmother- whom her daughter was named after! I love that connection! And such gorgeous fabric!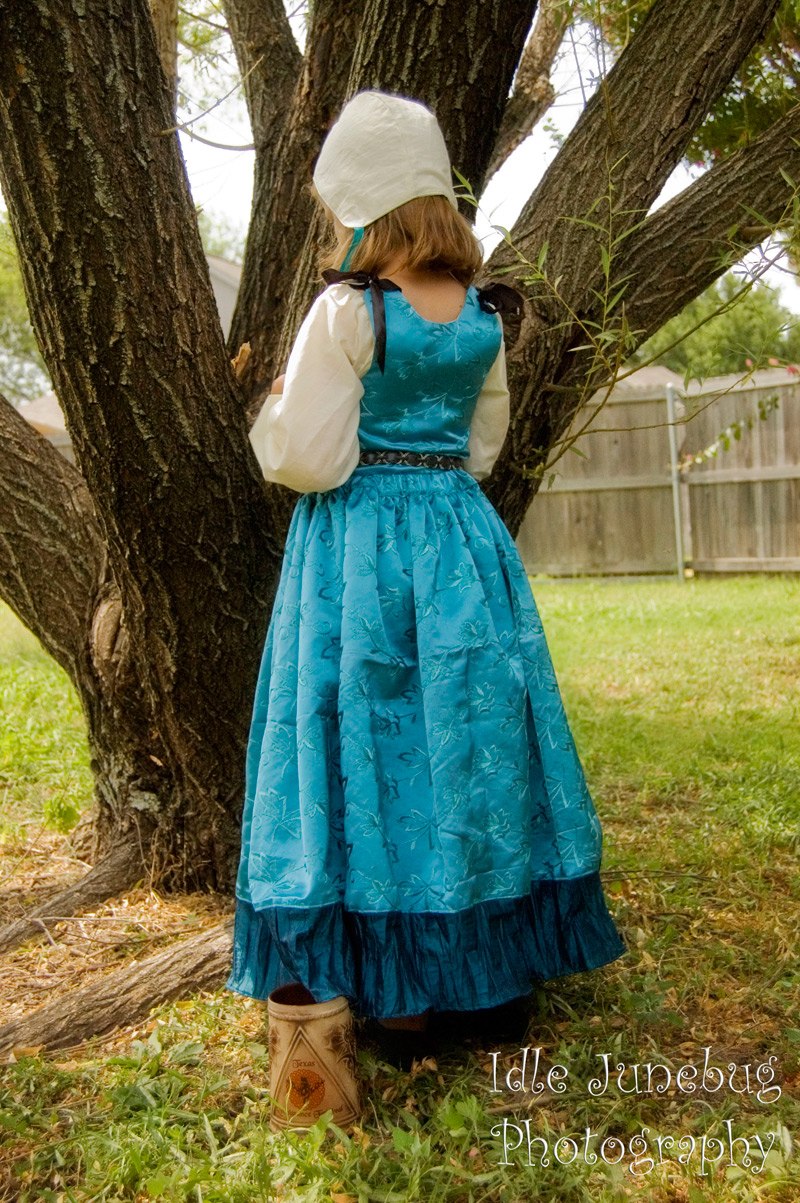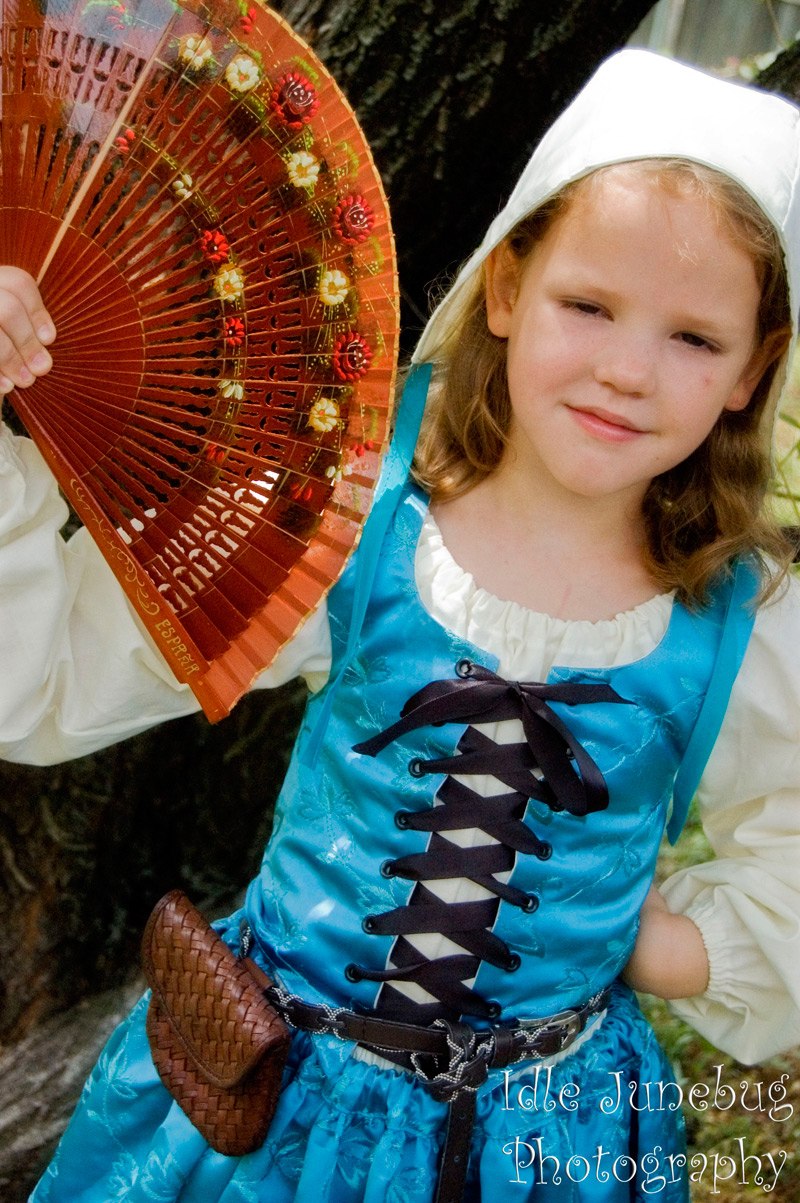 This outfit was created by Yoonjin Kim.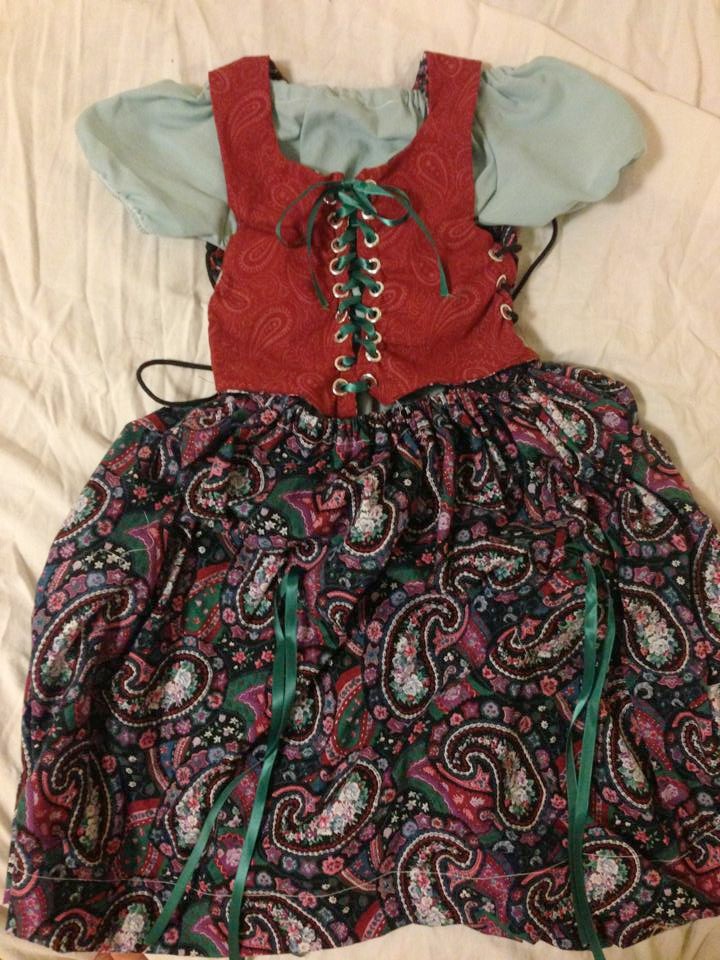 She gave the skirt some rouching to make it come up on each side and made the sides adjustable. This picture below shows what she did a little clearer: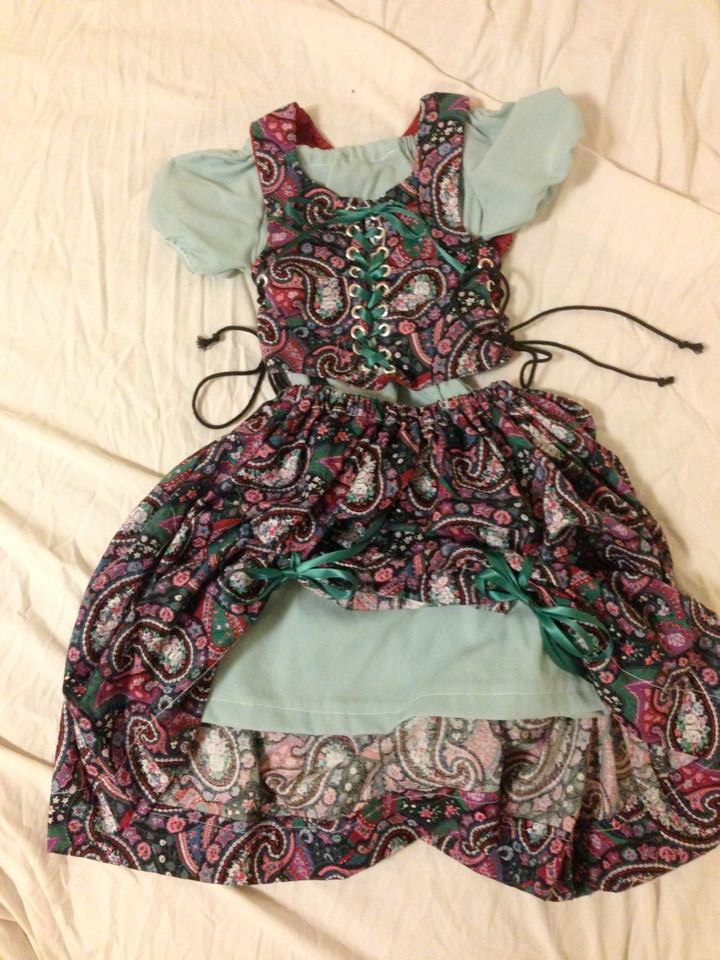 And then we have these gorgeous outfits created by Lindsay Reinoehl Bartleson: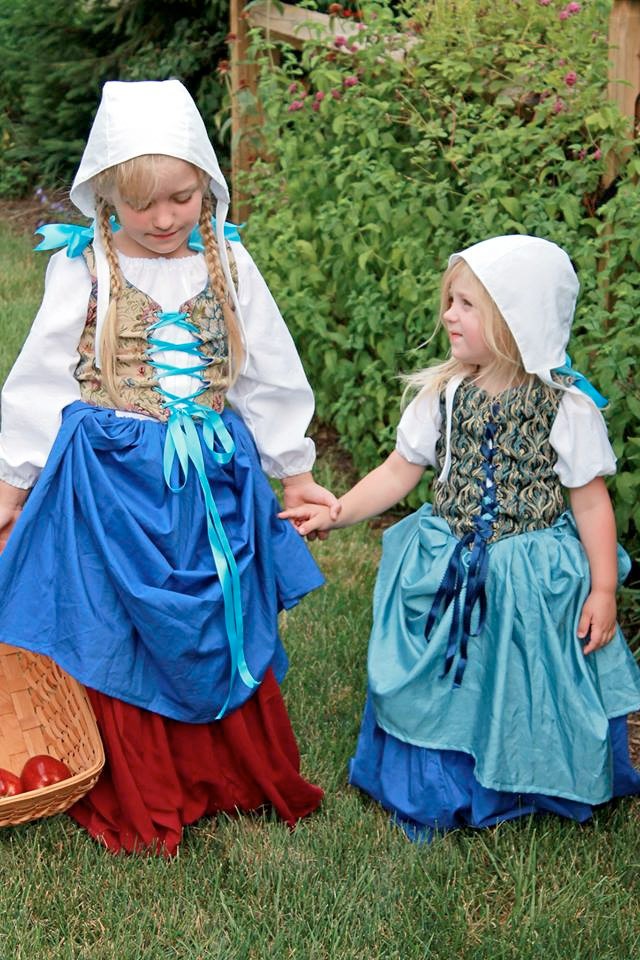 She made a size one and a size two for her girls.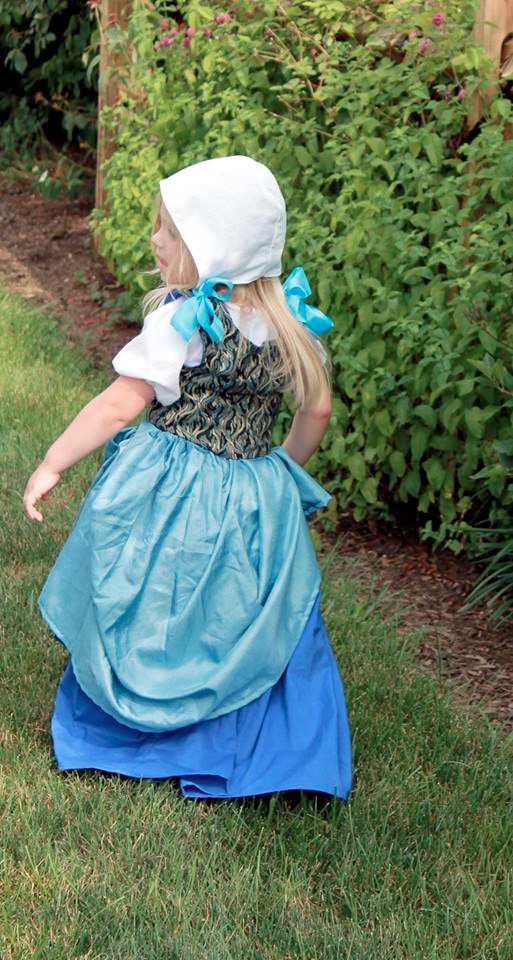 Aren't they adorable!?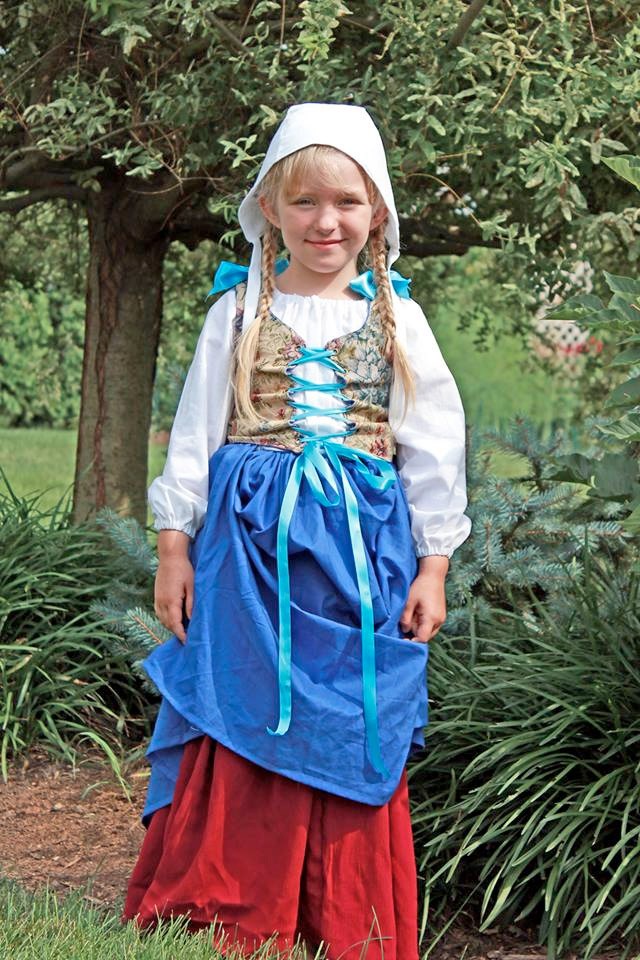 These testers were amazing and they had such wonderful results!! I love the fabrics they chose and the effort they put into the outfits! Thank you ladies!! And thank you visitors for having a look. You can find the Renaissance Maiden outfit on Craftsy.