First, I want to apologize to anyone who got the last couple months worth of posts all at once in their feed reader. I switched over to WordPress and it successfully brought all my posts over, but it seems to have re-posted some of them too. Anyway…. you should only get new stuff from now on!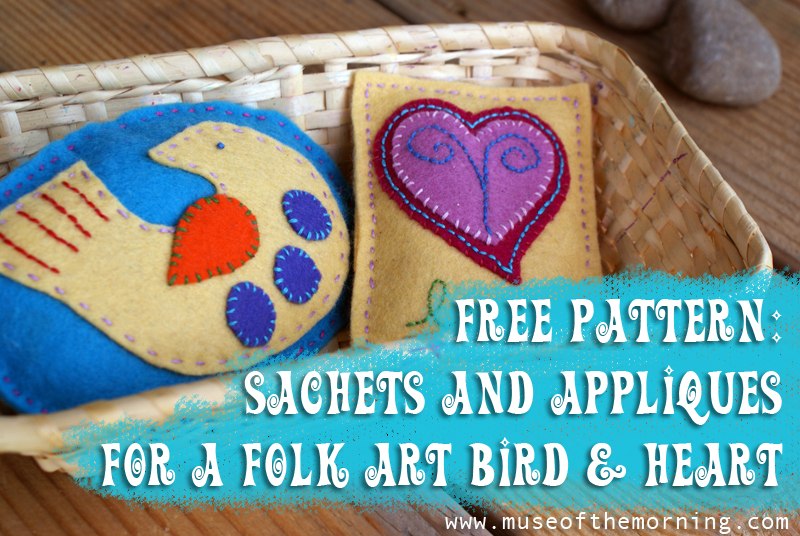 Well, it's a new year, and the blog has a new platform and a new look… it's time for a new pattern! This one is a freebie- these little lovelies can be ornaments to hang somewhere in your house, or they can be stuffed with lavender to be sweet sachets tucked into your unmentionables drawer or even sitting in a cute basket on the back of your toilet. You can also use the applique designs as actual appliques on bags or pillows or other sweet things that you want to spice up a little (note: if you use the appliques on clothing, do not use wool felt because it will shrink in the wash).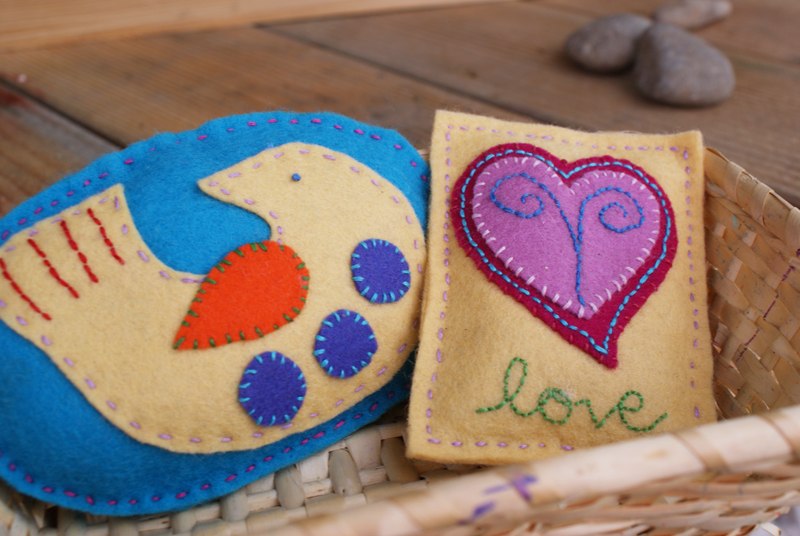 All the instructions are included on the pattern sheets, simply CLICK HERE to download the pattern and get started. If you need a reminder about the basic embroidery stitches used with this pattern, check out my free printable little book of embroidery stitches to help you out!
And create something wonderful today!
Chrissy Leiberan-Titus writes for Muse of the Morning.com