Easter never used to be one of my favorite holidays. I mean, it was ok, I got to see my extended family, eat good food, enjoy the weather…. But until I had kids, it wasn't that exciting. Now every holiday is more exciting, because I get to make it exciting for my kids!
Easter always starts out with the obligatory photos in their beautiful outfits.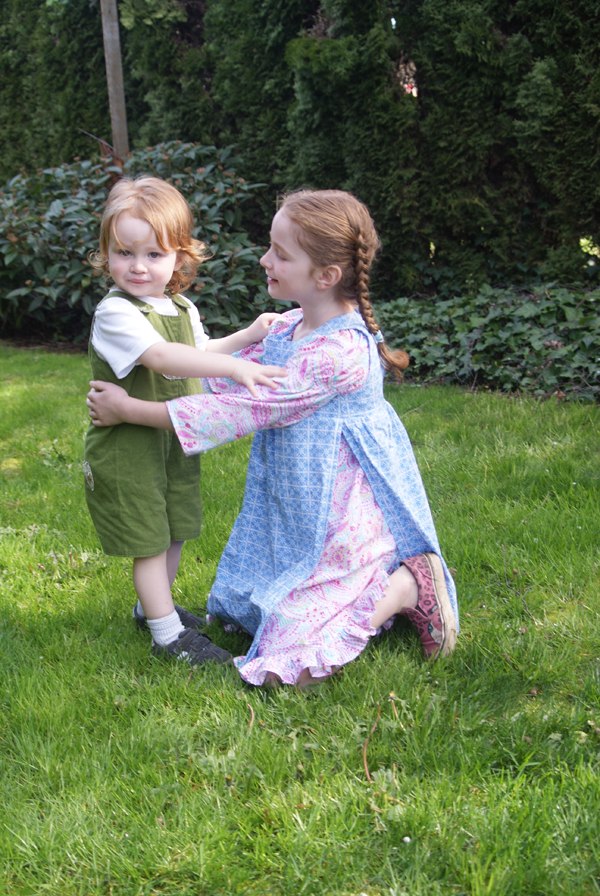 You can see that the Little Mister isn't quite sure what he should do. His outfit is shortalls from the Scientific Seamstress Reversible Romper pattern, with a purchased t-shirt underneath. The shortalls are made from olive green linen and lined with a cotton print with firelies all over it. I sewed an applique from the lining on the front, and a heart shaped one on his hiney. He got a lot of comments about the heart, to which I responded, I don't have very long that I can get away with hearts on this guy, I gotta get it in while I can!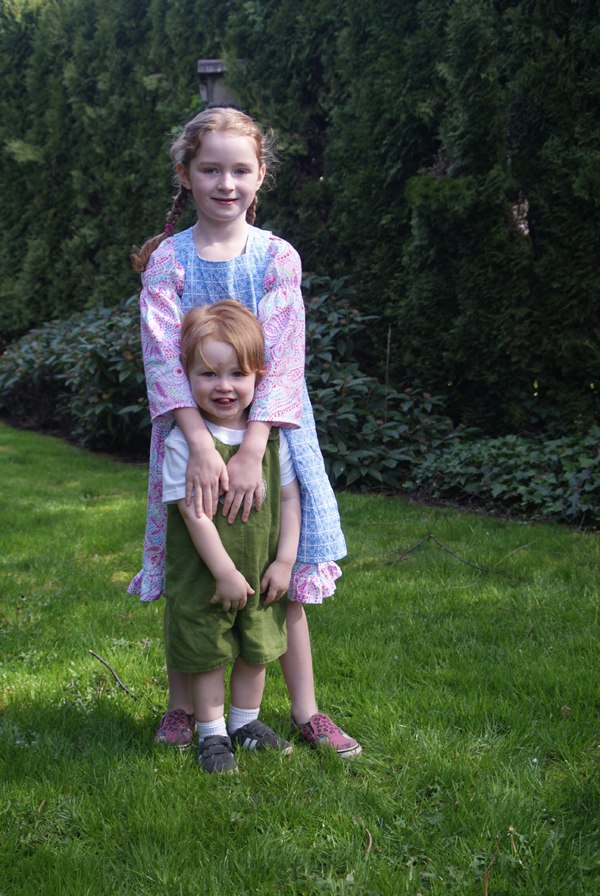 Lil'Miss's outfit is my own design. I remember a lot of white frilly things when I was little- I can't imagine that the outfits were worn after Easter. I wanted Lil'Miss's outfit to be useable after the holiday as well. The underdress is a sweet little raglan, with elastic through the bust to give it some shaping. The apron is split up the sides and has a single snap in the back.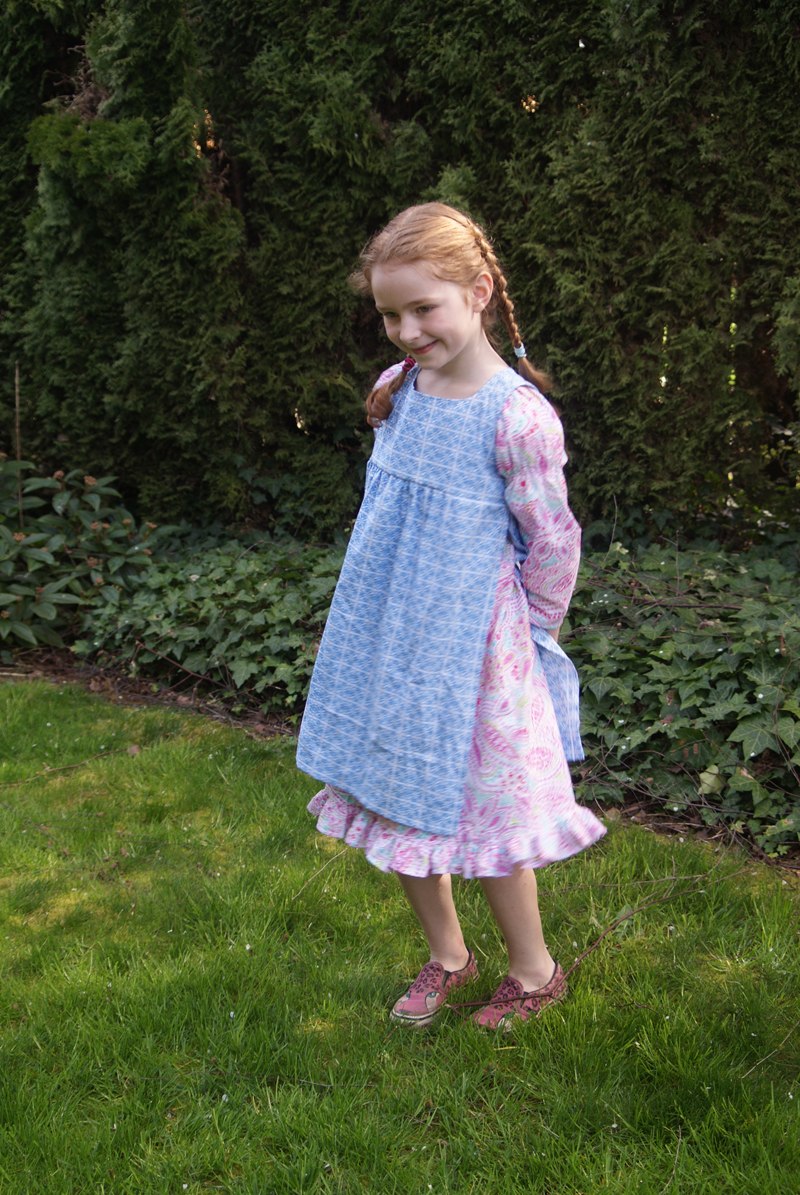 Both parts can be worn separately as well- the dress by itself, and the apron with or without a t-shirt underneath and leggings. I think both will make some really sweet outfits this summer!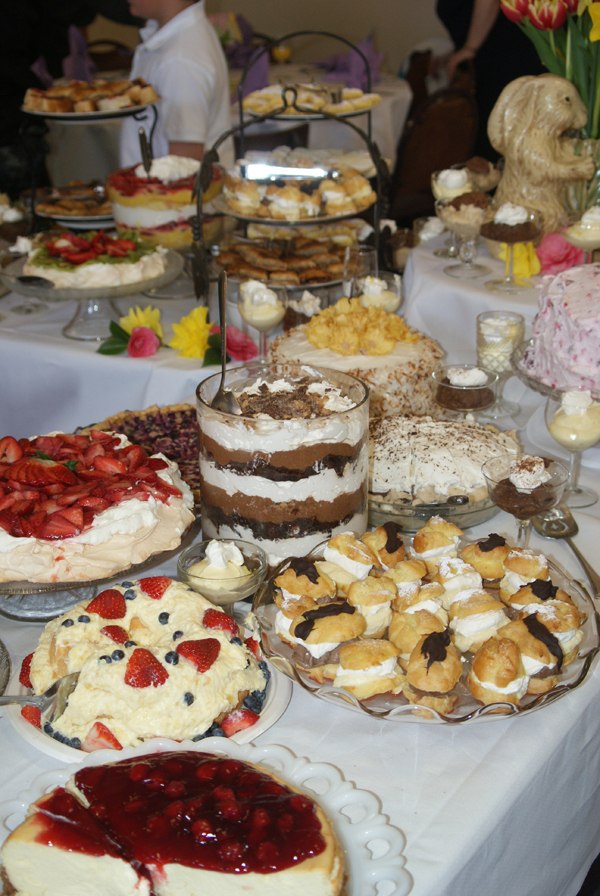 Of course Easter is not without food! This is the dessert table. There were two other tables loaded with delicious and beautiful food. My family really goes all out for Easter, huh?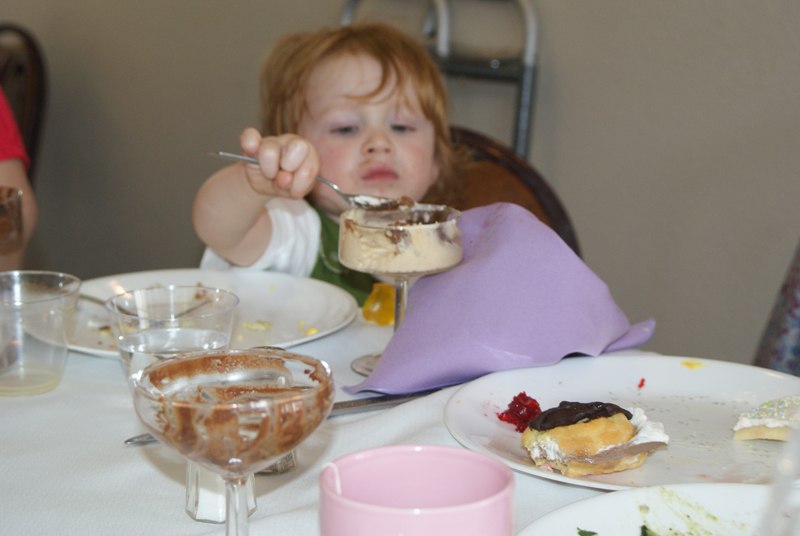 Little Man quite enjoyed himself. I've never seen him sit at the table to eat for such a long time! It didn't hurt that everyone shared their food with him, especially the desserts!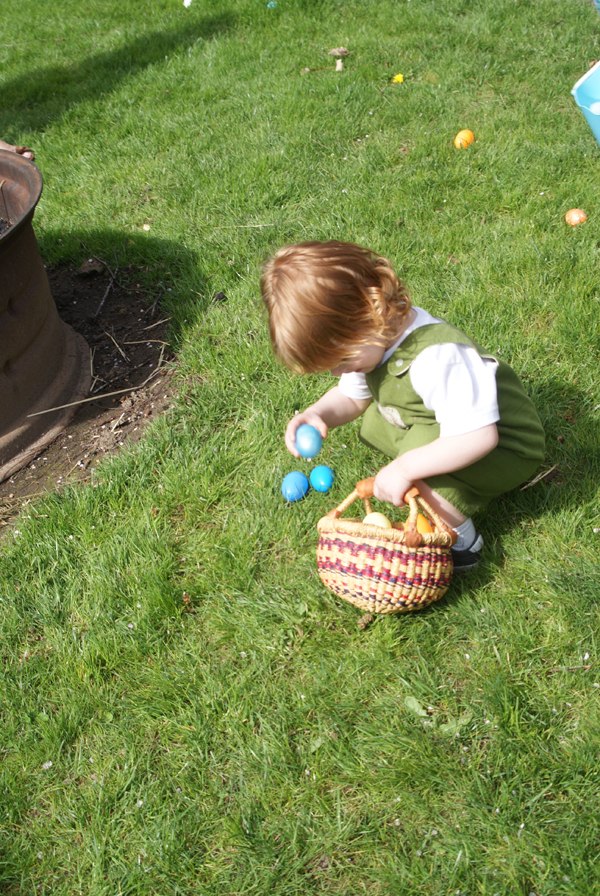 And what would Easter be, without an egg hunt? We actually had three Easter egg hunts, and Little Man very quickly got the hang of it. He filled his basket to overflowing!
We had a lovely Easter and the weather was magnificent! Sunny and warm all weekend long! I hope your Easter holiday was just as great! Did you make any of your kid's Easter outfits? What were they like? What did you do to celebrate the holiday?