You can use these instructions for FOE bound covers and AIOs and basically anything that is FOE bound. I am making a cover here from my Artistry Baby Cover. This is a really easy and adjustable cover.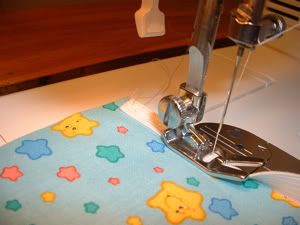 Start your FOE at the front of the cover. Don't turn it or anything, just sew around your cover like you normally would.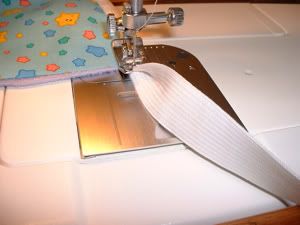 Finish by sewing right off the end and clipping the FOE. Now your cover will have FOE all around, except across the front.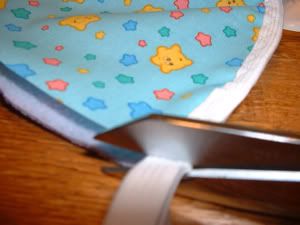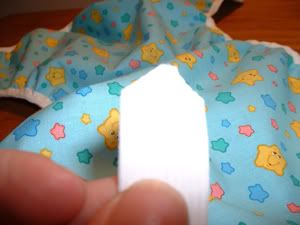 Take the FOE that will go across the front and clip the corners of it, to make a triangle shape, about 1/4 inch.

Fold the triangle down to apply to your cover.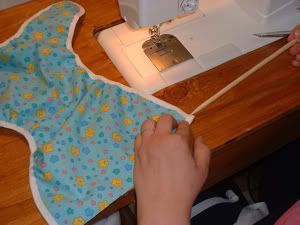 With the triangle folded down on one end, sew to the front of the cover.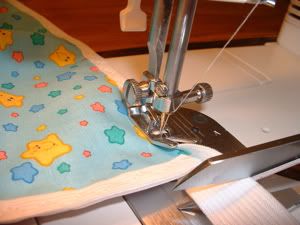 When you get about an inch from the end, cut the leftover FOE, about 1/4 inch from the end of the cover.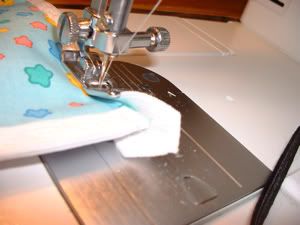 Cut the end in a triangle shape, like before.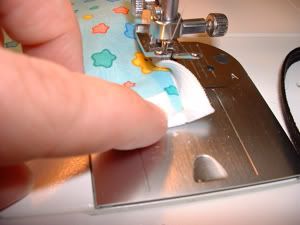 Fold the end under and finish sewing the front of the cover.

Voila!
This makes FOE application really easy!
You can find the Artistry Baby Cover and One Size Mini Diaper in the shop!
Chrissy writes for Muse of the Morning.com