Today we have a guest post by Julian, one of the bloggers at Growing Up Gamers. Julian also happens to be The Hubs. LOL. He's a great writer and he has some fun ideas to keep our family creative! Julian is a game designer with his own studio, Escapade Games. He and his business partner are working really hard on a storytelling adventure game for the whole family, which will have a Kickstarter campaign in August and hopefully be in stores in March of next year! So, without further ado, here's Julian: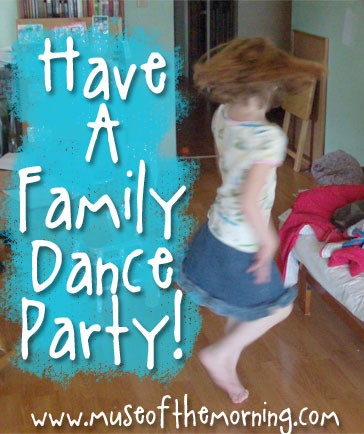 A family that doesn't have fun together isn't much of a family. It's more of a living arrangement. Families need to have fun, but fun can get awfully expensive if you let it. As a part of our family goals to be more frugal, we are looking for free or cheap ways to entertain the whole family. Here's one we stumbled onto by accident a few nights ago.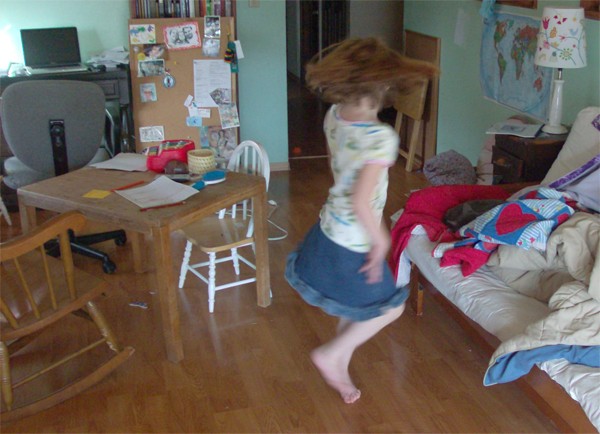 Youtube Dance Party
You know how it goes. Your wife gets the old song "Hooked on a Feeling" stuck in her head. Unfortunately, she only remembers one line and keeps singing it over and over. So you pull up the song on the old youtube so she can listen and learn. You listen and you dance and sing (because it's impossible not to do these things while that song is on). Then your wife gets irritated because you pulled up the original song and not the more ridiculous David Hasselhoff version. So she pulls up that version and you sing and dance again. Now that you're in a ridiculous mood, you make the obvious choice to pull up "Kung Fu Fighting" by Carl Douglas while your wife is in the bathroom and have a full on dance battle with your daughter. Pretty soon your wife gets back and says something like "Yeah that's a good song, but check this out." She pulls up another old favorite of hers and pretty soon the whole family is picking songs to move and groove to for the better part of an evening.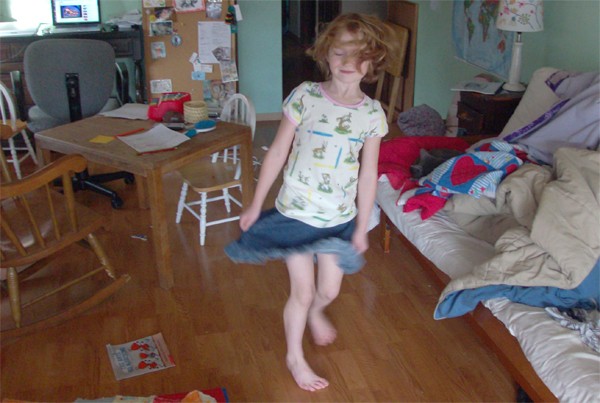 An evening of free fun, good music, and dancing is hard to beat. We enjoyed our impromptu dance party and are planning to repeat it sometime soon. Its a great way to introduce our children to music, reminisce about songs we like, and get a little excercise. Pulling up songs on youtube is a good way to listen to any song you can think of and keep a good variety going for your dance party. Of course, you can always use your MP3s, your CDs, or even an old record collection. Rock out however you like to rock out. Youtube is simply free to anyone with a connection capable of reading this blogpost and as they say, free is a very good price.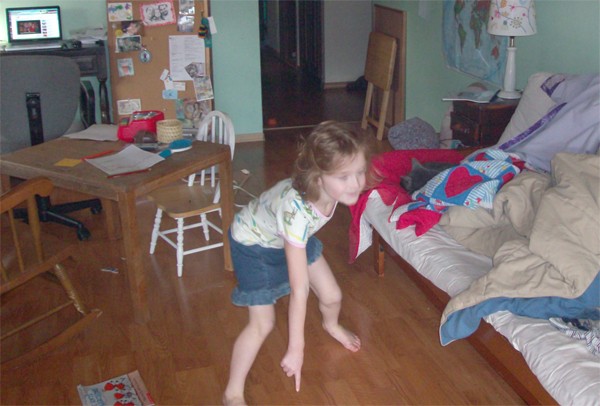 When your family decides to get funky on the dance floor, here are a few songs appropriate for getting the whole family moving that we recommend.
Hooked on a Feeling – originally by Blue Swede (Later murdered/perfected by David Hasselhoff)
Kung Fu Fighting – by Carl Douglas
Cheeseburger in Paradise – Jimmy Buffet
Lime in the Coconut – by Harry Nilsson
Old Time Rock and Roll – Bob Seger
Gitchee Gitchee Goo – Phineas and Ferb
Best Years of Our Lives – Baha Men
I Love Rock and Roll – Joan Jett
Crazy Little Thing Called Love – originally by Elvis, Improved on by Queen
What are some of your favorite family friendly dance songs? We'd love to hear!
**********************************************
It's Chrissy again- I just wanted to say there is only 2 days left to enter the Matryoshka and Gnome Giveaway, so don't forget to go enter!! Click Click Here To Go To The Post.
Linked Up To: