Back in my Nervousness days (anyone remember Nervousness?), I made a lot of ATCs and mail art. They're probably out there buried in a bunch of ATC or mail art collections (my username was wundergirl back then if anyone has one). Now that I have a studio, time and artistic energy again, I've been making them again. Nervousness is gone now, but in it's place several new sites for trading and contributing to mail art have sprung up. Lil' Miss loves making ATCs also, so we spend a good deal of our art time working on them.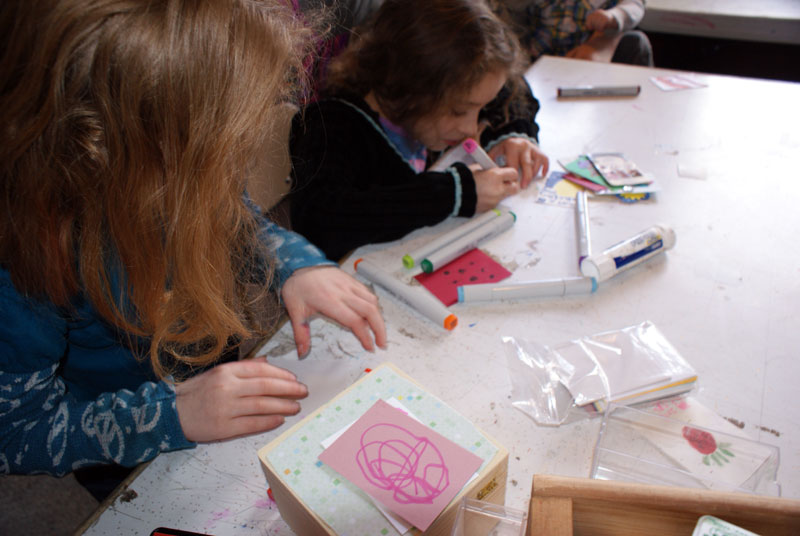 Lil' Miss and a friend making ATCs at a recent event.
What are ATCs?
Artist Trading Cards (ATCs) as we know them today were popularized by Swiss artist M. Vänci Stirnemann in 1997. Inspired by hockey trading cards, he put together an exhibit of more than 1000 trading cards. At the end of the exhibit, he encouraged viewers to create their own ATCs to trade for one of his.
Since then, the popularity of ATCs has grown and grown. Artists trade via websites on the internet or at face to face trading events.
There are only two rules for making ATCs:
1. They must be 2.5 x 3.5 inches.
2. They must be traded, never bought or sold. (There is a version of ATCs that can be sold- they're called ACEO – search on etsy for examples)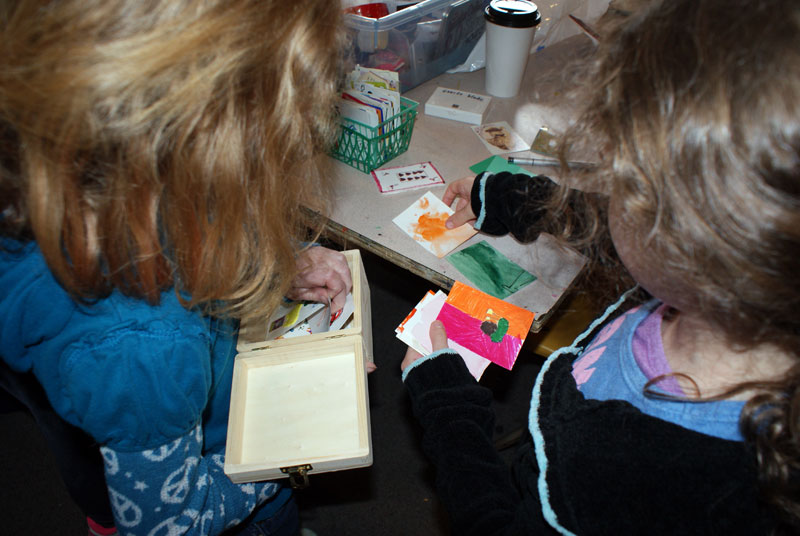 Lil' Miss and her friend are trading at an event.
It's easy to understand the popularity of ATCs. They are small and quick to make. This also makes them quite addicting. They are a really easy way to try out new techniques and since they're traded, never sold, they provide a very easy way to attain some really beautiful art.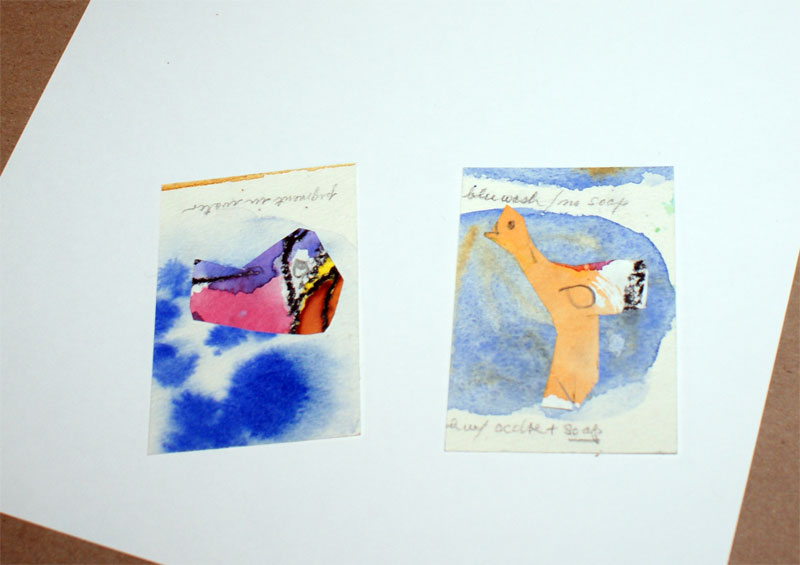 A couple of LIl' Miss's ATCs – These are collages, we made the papers that she collaged with and the background is from a recycled watercolor picture that I cut up.
ATCs and Kids
ATCs are really kid friendly because of the small size. A very small surface can be a lot less intimidating than a large piece of paper. I find for Lil' Miss, especially, that painting and collage are a lot easier on the small ATC blanks.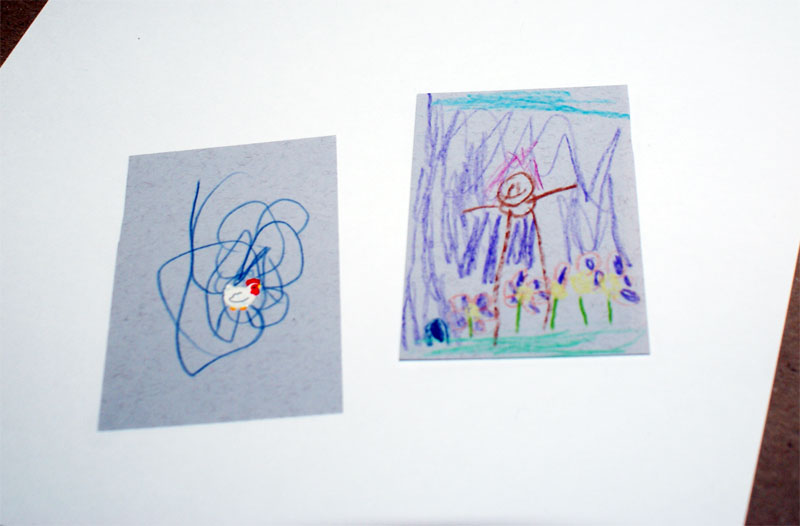 Some drawn ATCs by Lil' Miss
Most art mediums will translate to the miniature size of ATCs. Oil pastels, watercolors, and sticker collage are Lil' Miss's favorites. She's just beginning to work with paper collage. Her sticker collages are generally a collection of stickers that she likes and then comes up with a theme for… like "things that are pretty" or "things you musn't do".
I'll probably post some ideas for getting kids started with ATCs in the future. 🙂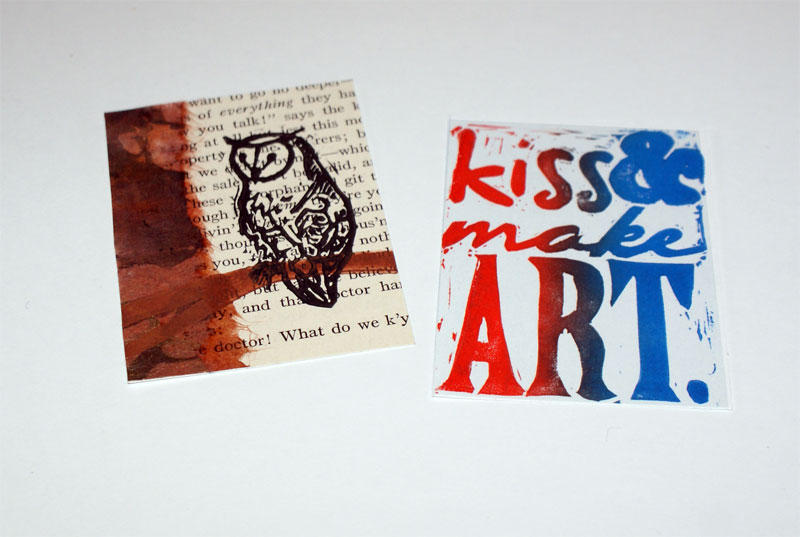 No surprise that I like block cuts for mine. The one on the left is made of a couple blocks on a collaged background. The one on the right is a gradient block print. I got the idea for that saying (Kiss and Make Art) from LinoCutBoy. I've also been doing a lot of water colors on cards too. I never really got watercolors before, but I'm really enjoying them right now.
Here's my ATC photo album on Flickr. I don't have a ton of them up there, but you can get an idea of what I've been water coloring and creating.
So, have you heard of ATCs before? Have you tried them out? Feel free to link to some in the comments!